Best Accounting Software for EBay Sellers
If you're a business owner who's interested in launching their brand on EBay, it's important to gear up first with the right software and tools to support your brand. This is a non-negotiable regardless of the platform that you're going to choose for your business. Whether it's Amazon, EBay, or on your own independent platform, accounting software will take the pain and hassle out of running a business, especially a smaller scale one. In this article, we'll be discussing the best accounting software for EBay sellers. These platforms will be the optimal ones in pairing with EBay's features and conditions with regard to details such as shipping, payment, and fees.
You might also like: Top 12 eCommerce Software with Inventory Management in 2023
Best Accounting Software for EBay Sellers
Most aspiring business owners and small business names can find it difficult to find the right platform for them to sell their items and services. It's quite expensive to invest a lot of money into creating your own unique business site. It is also a big risk to launch your business on selling platforms that are overrun by big businesses and corporations.
This is why EBay is one of the most optimal and ideal platforms for aspiring business owners who want to test out the waters of their services first. This is because EBay features much more manageable fees and conditions compared to other similar selling platforms. Wherein users are charged an insane number of fees. Furthermore, there is less competition on EBay, making it optimal for especially unique items. It's even good for selling antiques and used items, as long as they're of good value.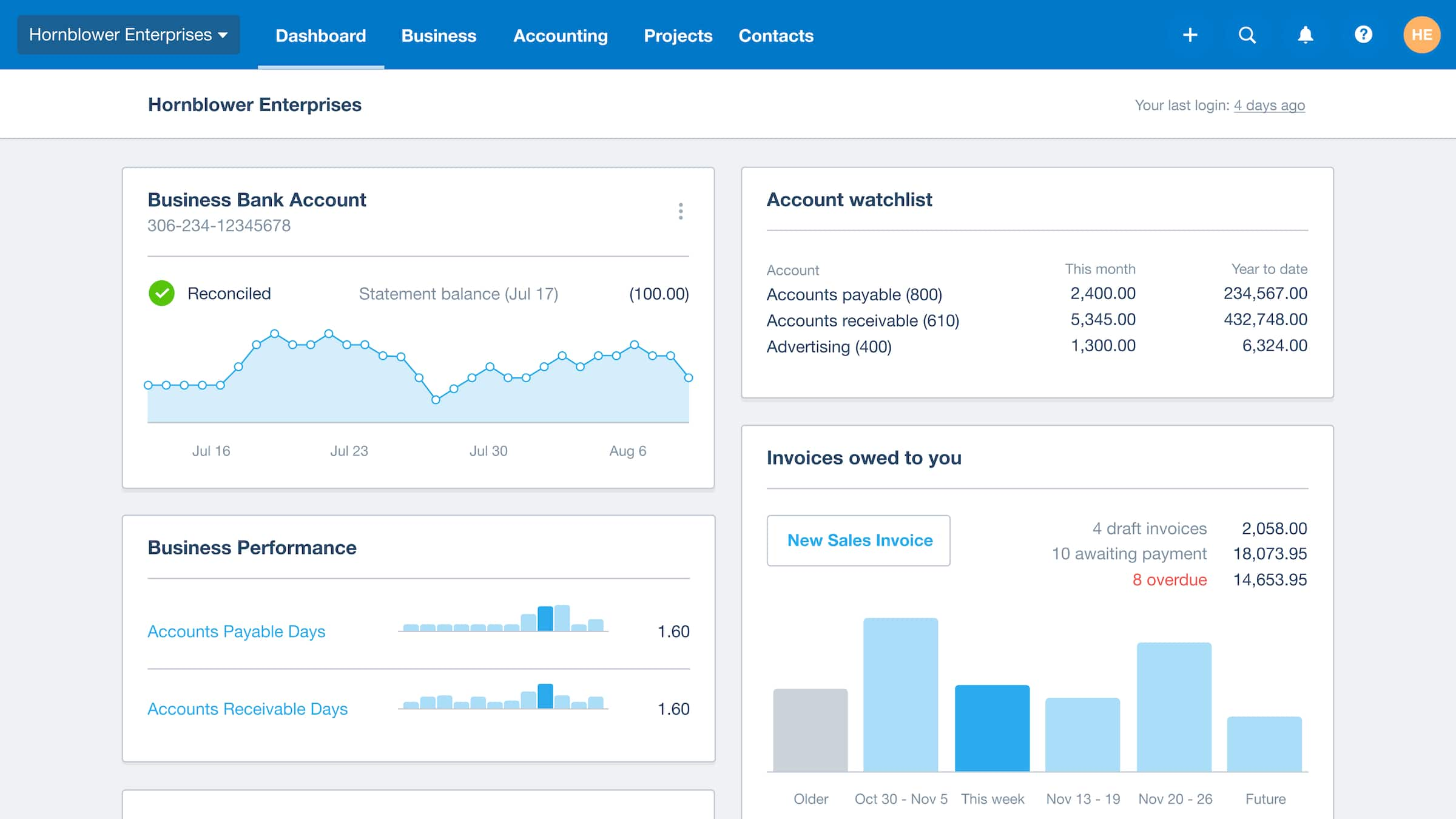 Xero is one of the best accounting software that both small and medium-sized business owners can invest in. It has all of the essential features that are needed to handle each aspect of handling a business. But, Xero also has different tools and features that set it apart from other accounting software that you can find online. 
Xero assists in paying all of your bills and needed expenses. You can schedule reminders for upcoming payments, and track what bills you have to pay so that you don't miss out on any needs for your business. When it comes to accepting payments from your sales, you're surely protected when accepting money on different platforms. Xero also allows you to connect with other apps like Stripe to create the invoices you want to include all of the details you desire.
There are all sorts of other features to assist you in your business processes. Xero supplies you with features to track your inventory: something most EBay sellers need help with, creating reports to track financial statements, and even analytics to determine what the future of your business looks like based on the status quo.
All in all, Xero is a solid choice and investment for accounting software. Xero's subscription plans start at $25/month.
Want a strongly Cloud-based accounting software for your business? We recommend using Sage Business Cloud Accounting as your optimal accounting software. This is great for those who don't want cluttered files and downloads plaguing their devices. With Sage, everything you want to manage about your business can be synched and uploaded to the Cloud.
This platform provides the essential tools you need for your business. Sage allows you to create your own invoices to send to customers. Their invoicing service makes it easy for you to track all of your orders and incoming payments from customers. Sage also makes it easy to manage one's product inventory and stock. Again, this can be a problematic issue that can cause a lot of hassle on sellers, making these features extremely convenient.
There are also other unique features such as project and time tracking, multi-currency, and even budgeting. If you want to try another all-around accounting software that makes used of Cloud based features, Sage is a viable option.
You might also like: How do you Compute Net Income for a Merchandiser
Zoho Books is another popular accounting software among EBay sellers because of its integrated platform features. With Zoho, you get all of the needed tools you need to grow and manage your business. However, you also get signature features that make use of other compatible applications to make your business experience even better.
Zoho has all of the basic features. Including creating invoices, sending automated payment reminders to customers, and inventory tracking. You may also link bank accounts to reflect your transactions on EBay. However, the creative thing about this platform is its ability to add in collaborative features and tools to cater to the needs of your business.
Your chosen employees and colleagues can access your Zoho workspace . This lets them view how the business's activity is going. As mentioned, Zoho is also an integrated platform. In this software, you can add over 50 kinds of apps to supplement your existing features on the software.