Best Antivirus Software Without Automatic Renewal
Antivirus softwares are essential to any and every kind of PC owner. Having a PC makes every individual susceptible to online threats such as hackers or malware that aims to retrieve your personal information for criminal and illegal use. To protect yourself, antivirus software is used to "fight off" these threats by erasing them from your devices entirely, and performing measures to prevent it from happening in the first place. However, those who are new on technological trends and are considering different types of antivirus software might be conflicted on what the best antivirus is for them.
Unfortunately, many antivirus software, including some that are popular names to PC users, prioritize making a profit over providing the right kind of protection that people need. Users are then susceptible to spending their money on monthly or yearly subscriptions that they don't know the terms to because of persistent pop-ups and even automatic renewals. 
In this guide, we'll be listing down the best antivirus software without automatic renewal. These platforms are great and transparent in providing you the best protecting for whatever kind of PC or devices you need to safeguard from viruses and threats. 
Best Antivirus Software Without Automatic Renewal
Bitdefender is a favorite amongst techies who are looking for a reliable and high-quality antivirus. Bitdefender provides thorough protection against ransomware, malware, and viruses in different layers. Despite how efficient Bitdefender is, the software is quite lightweight, which won't take a toll on your device regardless if it is meant to execute difficult tasks or if it's more of a lightweight computer.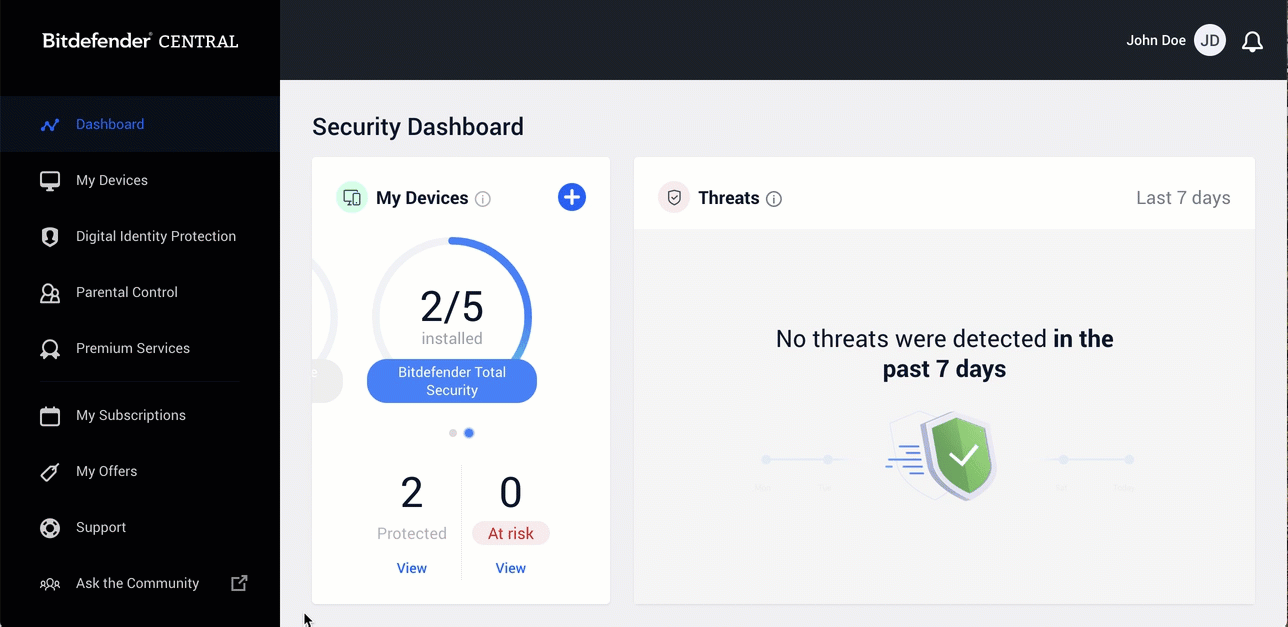 As opposed to subjecting you to persistent pop-ups asking you to renew or purchase a full subscription, Bitdefender only goes as far as to provide simple summaries on their available subscription packages. Though the basic version of the software is quite barebones, it can get the job done well. 
In some cases in varying contexts, the best choices are the ones that are already in front of you. Such can be the same with antiviruses, specifically for PCs with the Windows operating system. WIndows Defender is a completely adequate, and at times a better choice compared to other commercial alternatives, at being an antivirus. Windows Defender covers all of the basic bases that you need protected, such as internet threats and internal viruses or malware that can hurt your computer. However, you can further adjust 
To strengthen the perks given to you by Windows Defender, you can also choose to pair it with another free antivirus software such as Malwarebytes. Malwarebytes allows you to scan for threats or corrupted files in your device more thoroughly. It also protects you from accessing potentially harmful websites. If you're on a budget or you're looking to make use of what resources you already have onhand, Windows Defender on its own or together with Malwarebytes are highly optimal options. 
The final pick on our list is the popular Avira Security. Like Bitdefender, Avira Security has high detection rates when it comes to identifying viruses and malware. Beyond that, it also provides top-notch security to safeguard your information and activity. This includes a built-in password manager to help you secure all your passwords and ensure that they aren't being tampered with. Besides this, Avira Security also has performance enhancers that can help your device function better.
Avira Security can be used for free. The free version provides you with all of its basic features. This includes cloud-based protection that is able to block online threats from accessing your computer. If you want more features for your antivirus and better protection, you can also subscribe to the premium version which costs around $30.99/year. 
Do I have to renew my antivirus every year?
Renewing your antivirus isn't necessarily needed, but it highly depends on what you need from your antivirus softwares. If you would like to consistently have real-time protection against online threats and to be notified of such viruses that threaten your computer, it is necessary to either renew your antivirus subscription or purchase a license that can remain valid for more than a year or two.
If you only want the basic features of certain antivirus software, it is completely sufficient to stick with the free features of what you are currently using. 
Which antivirus is free forever?
Default and built-in antivirus softwares such as Windows Defender are completely free to use. You also get consistent and lifetime updates for them without having to pay a single cent. Besides this, antiviruses that do offer paid subscriptions but are free in nature remain completely free to use, if you're only using their basic features. 
What happens if I don't renew my antivirus?
Your antivirus will remain on your device, however, you will no longer have access or control over its premium features. You will be downgraded to the platform's "free" or basic version. 
What is the best totally free antivirus software?
It depends on what you're looking for in an antivirus. However, Bitdefender or Avira Security are highly recommended options.