There is a misconception that in order to make high-quality music, you need to have the best music-producing gear possible. This includes all kinds of instruments and musical beat software to bring their creative visions to life. Buying these kinds of equipment is not cheap at all. To make high-quality music, you need high-quality materials to help you make it. However, the reality of this is that it is not easy to find the right software because most of these good beat-making platforms are locked behind paywalls. 
Despite these obstacles, it is not impossible to pursue creating music with simple software. It is the best choice for those who want a simple platform to create their songs. This is list is for Chromebook users who are looking for a free beat and music-making software for beginners. 
The first platform on our list is Soundtrap.com. This is a greatly popular and trusted platform by aspiring musicians because it is made by the music streaming giant, Spotify. Soundtrap has all of the essential features and tools needed to create your own music and beats. One of the best and defining features of Soundtrap is that it all of your recordings and works are saved on the cloud. Soundtrap can also be accessed on any of your devices, including Chromebook, as long as you have a Soundtrap account.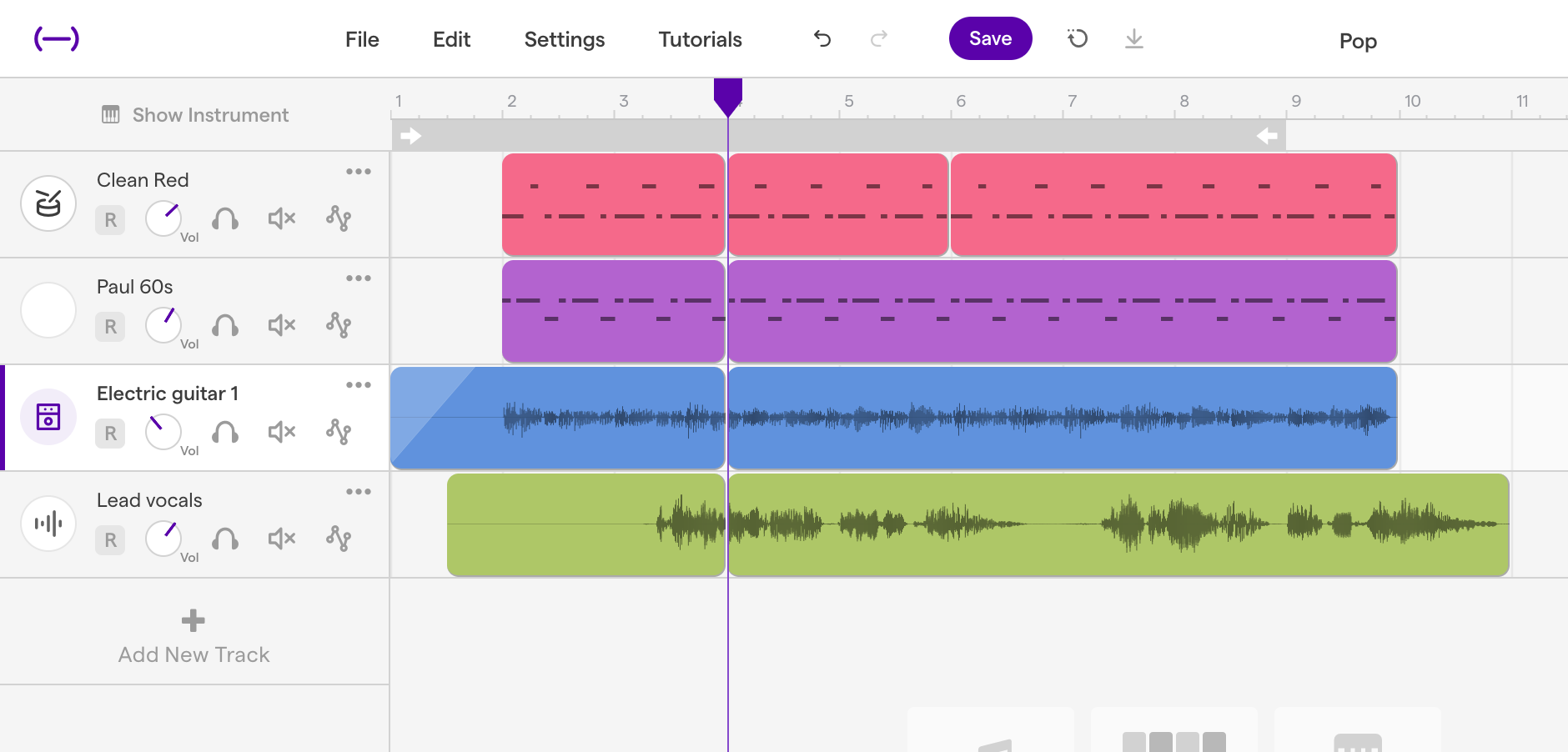 When processing audio or voice recordings, you can easily edit and adjust different aspects of it. You can choose to change the pitch of your voice recordings, For the other sounds and recordings that you want to add to your piece, you can easily tweak its volume and its different effect. 
When you want to add different instrumentals and beats using your instruments, it won't be difficult to do so with Soundtrap's amplifier, which allows you to connect your equipment to the platform. Finally, there are thousands of beats and instruments that you can choose from Soundtrap's own library to add to create your unique own. If you can't find the perfect beats and loops for your piece, you can make your own with Soundtrap's own beat-making pad.
This platform is completely free to use. You only need to create your Soundtrap account, and once it's verified, you can use all of its features to your heart's content.  
Another popular and feature-rich digital audio workstation is Band Lab. This is a 100% free DAW that can be accessed online. Its features are also beginner-friendly and straightforward. If you're looking for a beat making software that is straightforward and has all of the essential features with no frills, Band Lab is a solid choice for you.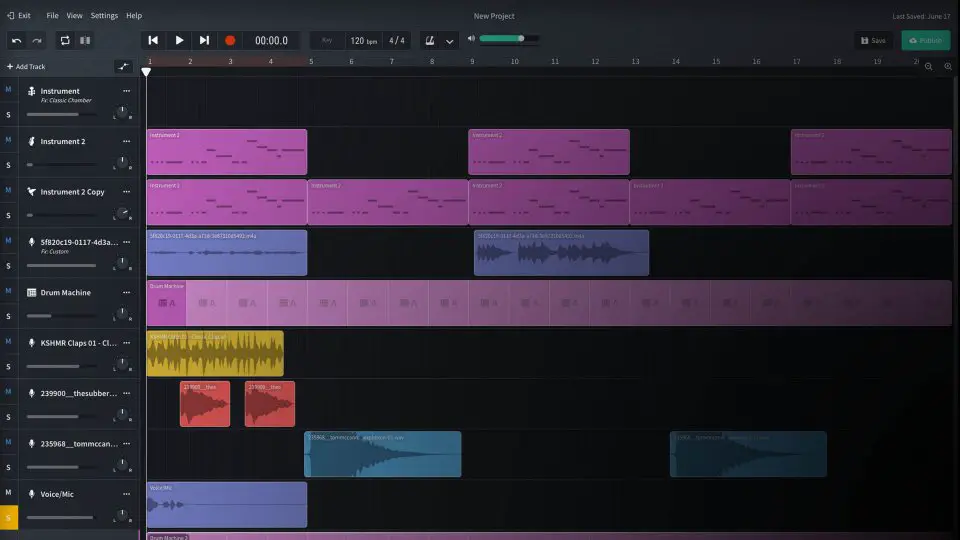 BandLab features over 200 different instruments featured on this platform, including different kinds of drumsets and piano. The variety of instruments will be greatly valuable in making unique beats and music for the aspiring musician. Besides this BandLab also has other more advanced features to finetune the music. 
Finally, BandLab allows you to record voice audios or import your own recordings of your instruments into the platform. You can do this by connecting your instruments or equipment into BandLab, or by loading in different recordings from other DAWs. All in all, BandLab is a solid choice. It can be accessed on your web browser, but can also be downloaded on other devices like your smartphone. 
FL Studio is one of the oldest, and therefore, one of the most accessible music-making software available on Chromebook and other systems as well. FL Studio sets itself apart because of advanced features such as sample synthesizers to create with a high-quality audio engine to make the creation experience much better. Besides this, FL Studio also includes a mixer to allow you to edit how each track you add to your workstation will sound. 
To add instruments and beats to your work, you can make use of FL Studio's different effects and touch-controlled instruments such as their built-in keyboards and drum pads. Finally, you can synch your work to other devices and networks, making it convenient to edit your work wherever you are. 
FL Studio is compatible with mobile devices, but this includes Chromebook as well. 
The final beat-making and music-creating software on our list are called Song Maker. This software is much more simplistic compared to the other platforms, but it gets the job done by including all of the needed tools to create the music you want to make. It has a library containing different kinds of free beats, loops, and sounds to add to your music.  
You can also listen to different demo projects that are inspired by genres such as Metal or Hip-hop, either as inspiration for your music, or to add parts of it to your own creations. 
You can access all of these features, and more, with the free version. However, the downside to it is the amount of ads that can get annoying while you compose music.