If you're looking for a free and efficient way to manage your files, zip and unzip software is a must-have tool. With so many options available, it can be overwhelming to choose the right one. That's why we've researched and compiled a list of the best free zip and unzip software on the market. Whether you're compressing large files or extracting archives, these tools are sure to simplify your file management needs. Read on to find the perfect software for your needs.
WinZip
Unzipping decompresses any compressed files present in the package, if any were present (as is typically the case). WinZip is an example of an application that unzips these kinds of files. WinZip is a robust and dependable file compression and archiving program that runs on a variety of systems. 
The top free WinZip substitutes offer additional management tools. They also make it quick and straightforward to build file archives in any format.  Although WinZip is the most well-known program for producing and opening compressed file archives, there are many excellent free options that are well worth looking into.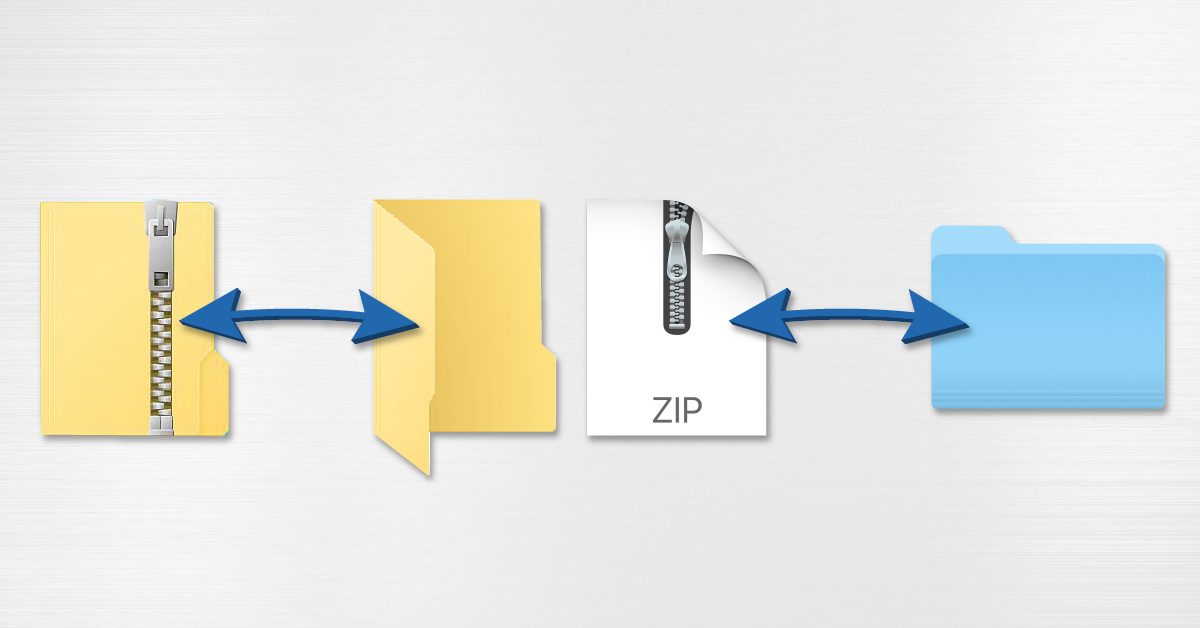 A built-in compression tool is available in Windows (starting with XP) by right-clicking one or more folders or files and choosing "Send to > Compressed (zipped) folder." This is fairly limited, but it's fine for very seldom use. It only supports reading and writing ZIP files; there are many additional formats. 
Additionally, you are unable to build numerous volumes of a specific size with the help of the built-in Windows zip application, and encryption is not supported. 
It will decrypt the file when extracted if you use it to compress an encrypted file. As a result, many people will seek an alternative to the Windows tool, thus it's useful to be aware of what choices exist outside WinZip. Here are some of the best alternative applications to WinZip.
Best Free Zip and Unzip Software
1. 7-Zip
A free file archiver with excellent data compression is 7-Zip. 7-Zip is the most effective free WinZip alternative. Not only is the tool free, but it is also open-source. 7-Zip is compact and takes up very little space on your computer. It also supports a variety of file formats which makes it the best free zip and unzip software.
7-Zip supports all kinds of compression methods, including LZMA, Bzip2, PPMd, LZMA2, Deflate, and Deflate64. It also supports a wide range of file formats, including ZIP, 7z, TAR, BZIP2 (BZ2, TB2, TBZ, TBZ2), etc. This free file unzipper is best on the Windows operating system.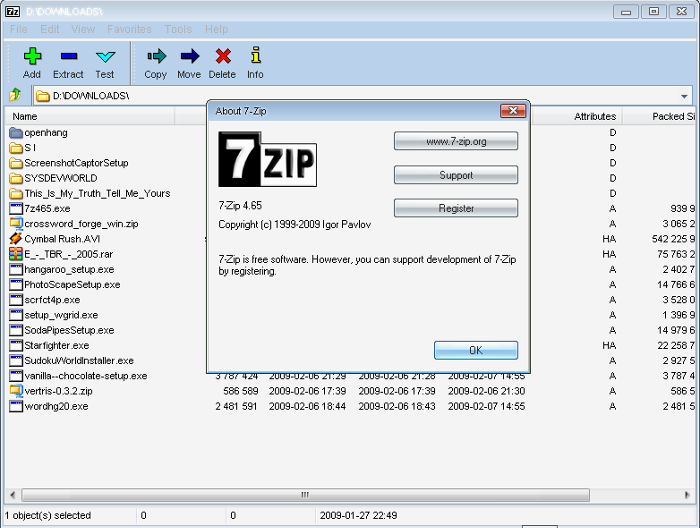 7-Zip uses several threads for compression, enabling you to immediately utilize up to 8 streams for a single file. The application also has the ability to produce self-extracting archives. Both novices and experts can use this achiever for files.  7-Zip boasts over 450 million downloads, proving how trustworthy and high-quality it is.  
2. PeaZip
PeaZip is a free, open-source, cross-platform file archiver. It supports extracting files from more than 150 different archive formats, including ZIP, Z, BZ2, GZ, ARC, WIM, UPX, and XZ, as well as ISO, ACE, CAB, CHM, CPIO, and ARJ. The utility can trim and rotate pictures as well as convert archive formats, fix broken archives, and test archives for problems.
This best free zip and unzip software supports Windows and Linux and offers a variety of security options. With this tool, you can browse the archive's content without having to extract it first. AES-256 encryption, a password and key generator, and a system performance test are further features of PeaZip.
Additionally, PeaZip allows the user to adjust its settings for compression. For experienced users, PeaZip's ability to work with multi-volume archives will be helpful. Beginners will value this free file extractor's features, particularly its simple user interface. 
PeaZip is totally free, allowing you to use it whenever you want. WinZip's evaluation version is only available for 30 days before you must purchase it; PeaZip is always free.  
There are versions of the file archiver WinRAR for Linux and Android in addition to Windows. You may generate RAR and ZIP archives as well as extract files like RAR, TAR, UUE, XZ, Z, and ZIP using this free unzipping software. The software can produce self-extracting archives, text comments, and AES-based encryption for archives. 
Additionally, it is possible to produce continuous and multi-volume archives. WinRAR is a fantastic option for both experts and beginners because it is both quite versatile and simple to use.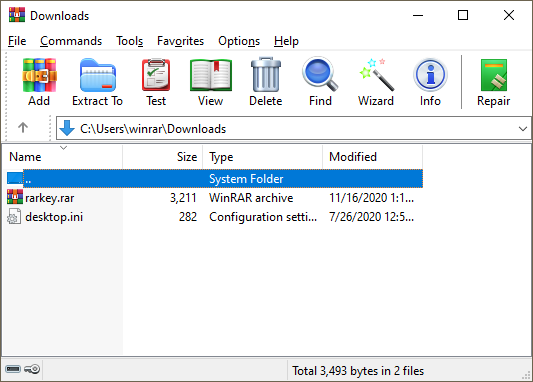 Many free Winzip substitutes bury their best functions under a convoluted menu structure. One unusual example is Ashampoo Zip Free, which has a simple user interface and an optional touch mode with larger, tap-friendly icons. It is also suited for touch displays. All the necessary features, such as archive creation, extraction, repair, and multi-volume ZIP writing, are present and accurate.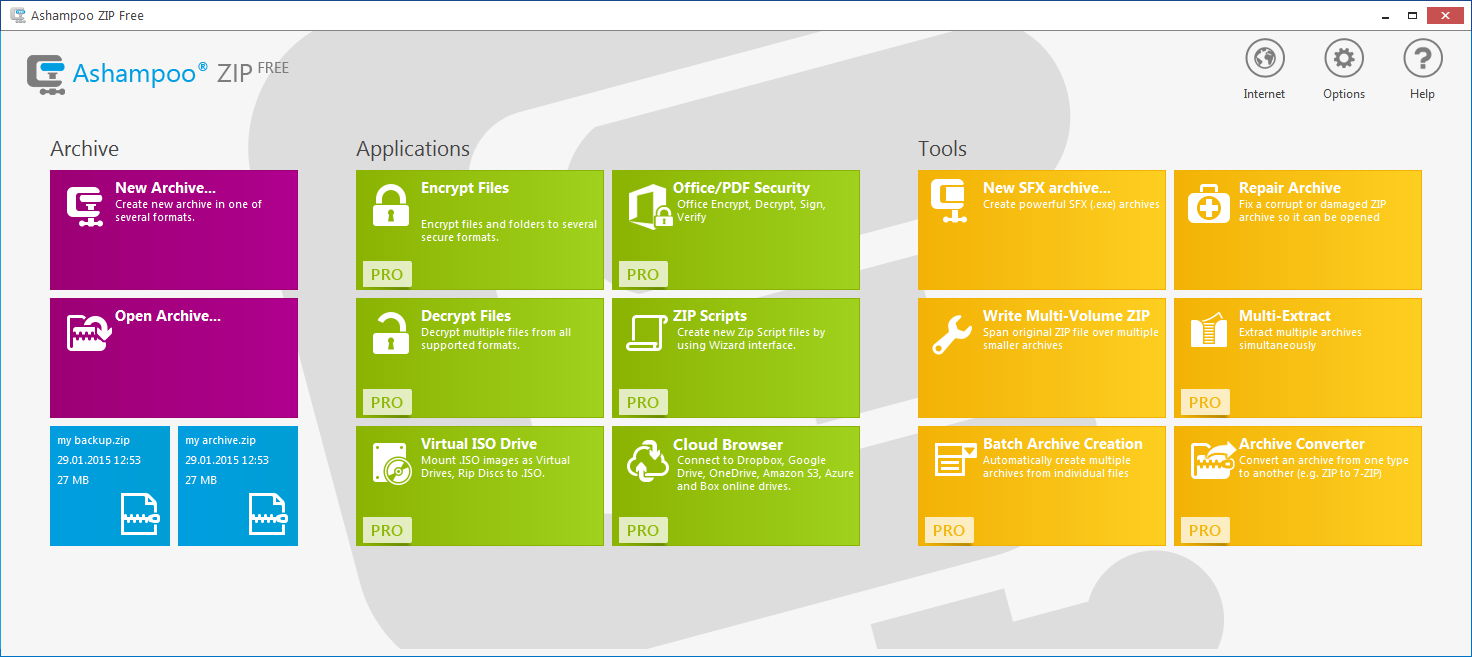 The program doesn't conceal its main features behind a convoluted menu structure. It provides an archive repair tool and free file previews before you extract archives. Encryption and decryption tools are also available in Zip Free, although those are expensive applications. Thankfully, other beneficial capabilities like multi-volume ZIP writing and archive creation and extraction are available without cost.  
The software includes convenience features like jump lists and the display of progress on Windows taskbar icons. Additionally, it includes a tile-based layout with easy access to the key functions. The user can customize these tiles by rearranging them in a way that appeals to them. The capabilities of Zip Free are all well described and displayed, and the software doesn't give you an excessive amount of alternatives. 
If you're a typical user, Zip Free is a great option because it doesn't cost money and doesn't have a restricted free trial as the more expensive WinZip program does. Plus, Windows is completely integrated with it. Windows Explorer Shell, Windows 7/8/10, and Windows Server Editions. 
The Unarchiver is a free cross-platform file archiver that supports even more file formats. The common archive formats supported by this program include 7-ZIP, ZIP, RAR (including version 5), GZIP, TAR, and BZIP2. The Unarchiver can also read old formats including LZH, ARJ, StuffIt, DiskDoubler.
Additionally, it opens many file types, including ISO and BIN disc images. This tool can automatically identify the filename encoding, enabling hassle-free file opening from any location in the world.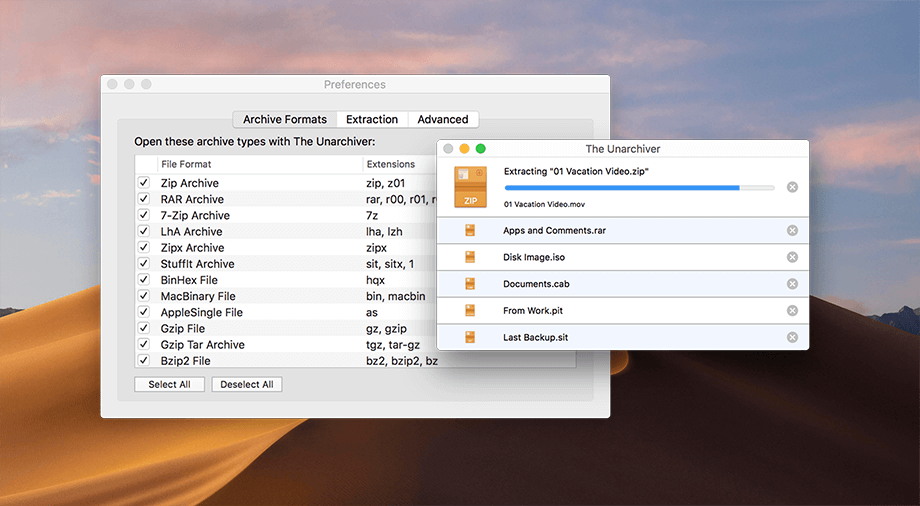 Zipware is really easy to use and has the same aesthetic appeal as any high-end file compressing program. Select your source file or archive, select "New" or "Open," make a few optional parameters, and you're done. 
Integral virus screening is Zipware's distinguishing feature. If an archive is under 32GB, you can use VirusTotal to check for risks. It's a useful addition for anyone who has questions about extracting downloaded archives. Although Zipware is free to use, the website asks that you consider making a gift if you plan to use it frequently. If you can, please do so. 
The finest free zip program to choose from is File Roller, which is a good choice. The GNOME desktop environment's file archiver is free and simple to use. File Roller supports a variety of archive files, including Compress, TAR, BZIP2, GZIP, LZOP, ZIP, LHA, RAR, JAR, ZOO, AR, ARJ, and others. 
This archive manager has useful functionality, the capacity to verify the integrity of files, and a practical multilingual user interface. It provides all the tools required for examining, extracting, and archiving archive data. The absence of updates is File Roller's only flaw. The program, however, is appropriate for both novices and professionals. 
8. Zip Archiver
Hamstersoft's Zip Archiver is an excellent free WinZip substitute. The program has an easy layout, simple navigation, and intuitive features. It has the option to upload archives to cloud storage providers and a straightforward slider to change compression settings. 
The program provides drag-and-drop functionality for various formats. It can also open a wide range of compressed file formats like 7z and ZIP files, and can build archives. Zip Archiver only runs on Windows, in contrast to WinZip, which is compatible with both desktop and mobile platforms. 
In contrast to WinZip, which is only free for 30 days before requiring an upgrade to access all of its capabilities, Zip Archiver is entirely free to use. 
A well-liked Mac replacement for 7Zip is P7Zip. It can pack and unpack a broad variety of files, including ZIP, Z, BZ2, UPX, GZ, WIM, ARC, and XZ. With this tool, you may unpack archives, compress files, add and remove files as compressed packages, examine the contents of archives, and even view files to ensure they are functioning effectively. 
There is no user interface for P7Zip. Utilizing Terminal, the program runs from a command line. 
FAQs
How to Unzip files without WinZip
Locate the ZIP file you wish to open by going there. Click the ZIP file using the right mouse button. A menu appears to the right of your mouse pointer as a result.
Choose the new folder where you want the unzipped files to be in  and click "Extract All." You can do this by using the 'Browse' option. 
Select "Extract" from the menu. This opens a window, extracts the contents and directories inside the ZIP file, and shows them. You can now access and browse through the files.  
What's the best program to use for unzipping files?
The finest archiver is WinRAR. Although it offers you to purchase it, it is free and supports the majority of formats. One can find numerous different options that will best meet their demands, nevertheless. 
Consider your actual demands before choosing a free WinZip alternative. Free platforms sometimes only offer basic options. If you require advanced features, you might discover a paid platform is far more valuable. Free and inexpensive software solutions might not be enough in the range of tools they offer, whilst more expensive software can accommodate all needs. As a result, make sure you are well aware of the compression and zip features you could need.  
What is the best option, Winzip or 7zip?
Depending on what you choose, WinZip normally generates a ZIP or ZIPx file using an archival compression technique. 
According to various tests, ZIP files and ZIPx are both roughly 30% and 40% of the original file, respectively. For ZIP file compression speed, WinZip will always be superior to 7-Zip or WinRAR.