As we reach the end of the holiday season, we are inching closer and closer to the summer season. Trips to the beach and refreshing bodies of water wouldn't be the same without kayaking. Kayaking is one of the unsung and underrated outdoor activities that families can do together.
Kayaking is definitely fun, but regardless if you're a beginner to the sport or an expert kayaker, To assist in making the kayaking experience the best it can be, there are different apps that are greatly accessible and convenient to use. These apps range from being health and distance trackers, or apps to helping you navigate the best spots to kayak. 
Without further delay, here are the 15 best kayaking apps available to use on your smartphone devices. 
15 Best Kayaking Apps
Before pursuing any kayaking trip, it's first important to prepare for whatever weather and changes you may encounter. This is why one of the most important tools that you should have with you is a trusted weather app. Accuweather is an app available for Android that focuses on providing you with quick and simple forecast updates on the weather. 
It displays information such as temperature, humidity, precipitation percentages, dew point, visibility, UV index, wind speed and direction, sunrise and sunset times, and more. All of these factors can help you determine what to do while you're on a kayaking trip, or if you should pursue one at all.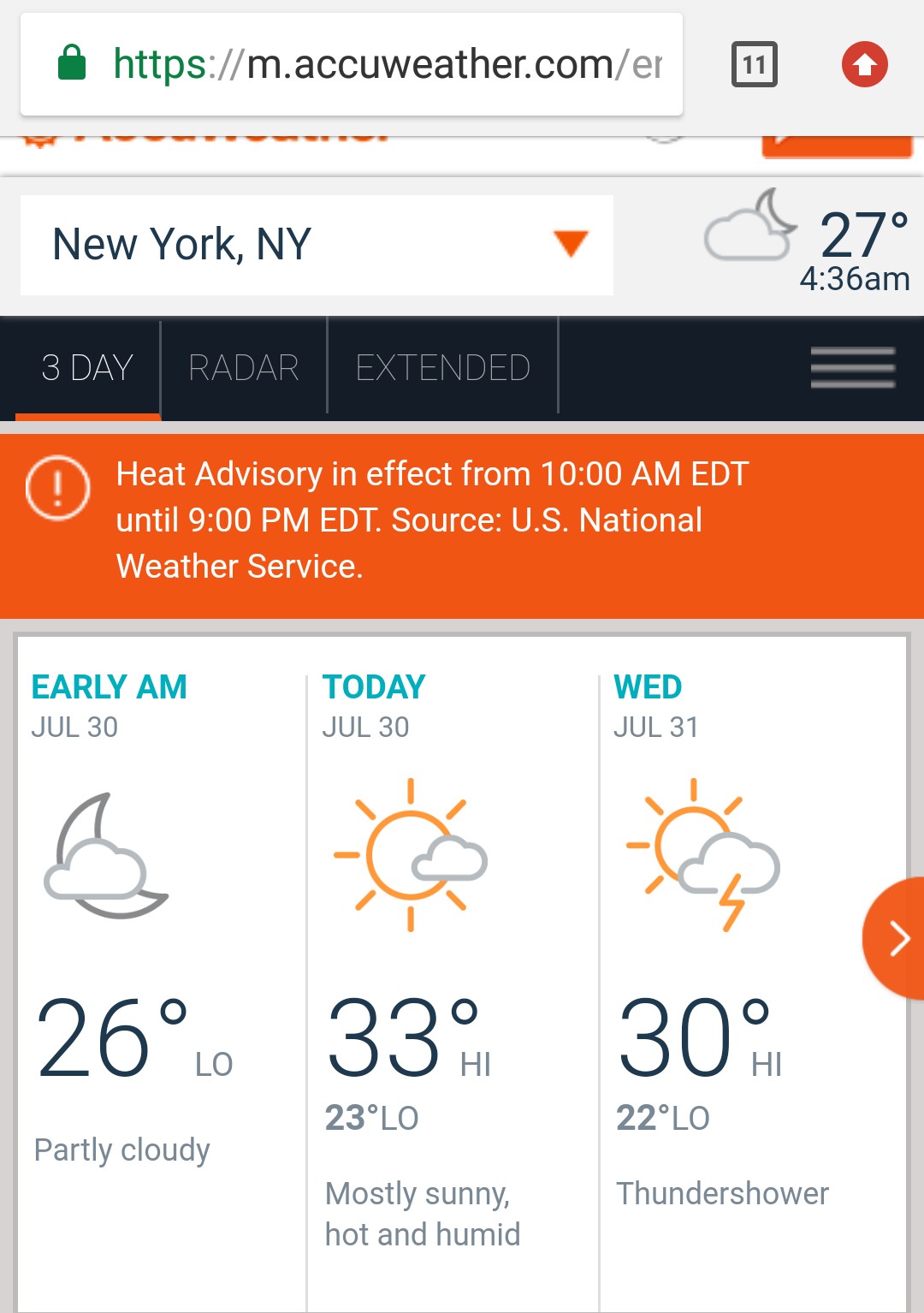 A namesake among fellow kayakers, RiverApp is another trusted application used by kayaking fans to monitor water levels in rivers across North America and Europe. Besides monitoring water levels, RiverApp also provides you with kayaking routes to use, which is highly helpful if you're looking to kayak in new or unfamiliar locations.
You can use RiverApp for free, but if you're serious about kayaking and making use of the app's full features you can also purchase its premium version. 
GoPaddling is a simple but straightforward app that can guide you on where to have your next kayaking trip. This is a free app that can be downloaded on Android smartphones, and it features over 25,000 locations for you to check out if you ever want to kayak or do other water sports such as canoeing. 
GoPaddling also features different routes that you can take, together with each location's available facilities.
Similar to RiverApp, River Data is another app that helps track the water levels of different rivers near you. A unique and helpful feature of River Data is the ability to monitor dissolved oxygen reading. This makes River Data helpful not only for kayakers but also avid fishers or water sports athletes. 
Strava is a sleek fitness tracker app that can become your best buddy on a kayaking trip. Strava allows you to do different fitness challenges according to your needs or goals. You can choose between going for a slower-paced trip, or a higher-intensity sprint for your chosen route. You can use this app not only for kayaking but also for other kinds of exercise routines.
SmartRow is a fitness tracker that is more focused on giving you comprehensive information about your fitness and health as you kayak. It is an ergometer that shows different stats such as your heart rate, the calories you've burned, and how much distance you've traveled.

Ergometers are an essential tool if you want to make big changes in your fitness journey, or if you want to maintain your fitness levels. SmartRow is one of the best ones you can have as a kayaker.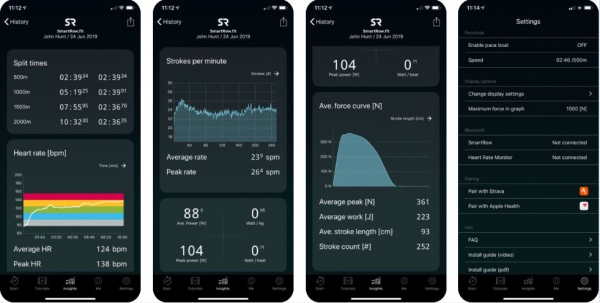 Before going on any paddling or kayaking trips, it's first important to review and remember the safety hazards of the sport. This is where Paddle Ready comes along. The app features different safety and rescue techniques which are reviewed by ACA-certified instructors. These instructors can also be contacted through the app, if in case you need assistance with any certain techniques or protocols.
CrewNerd is another app to help you monitor and improve your kayaking skills. CrewNerd is able to estimate your stroke rate, bounce, and stern check as well as the speed, pace, and distance of your journey. This app is considered one of the best rowing apps that you can have installed on your phone, making it a must for kayaking lovers.
Another handy tracking app that you can use is called Watersports Tracker. Similar to other apps on our list, WaterTracker helps you log and record the distance of water you've traveled on your kayaking trip. The new and updated version of this app is able to also track the user's heart rate and share this health log to other health-tracking apps.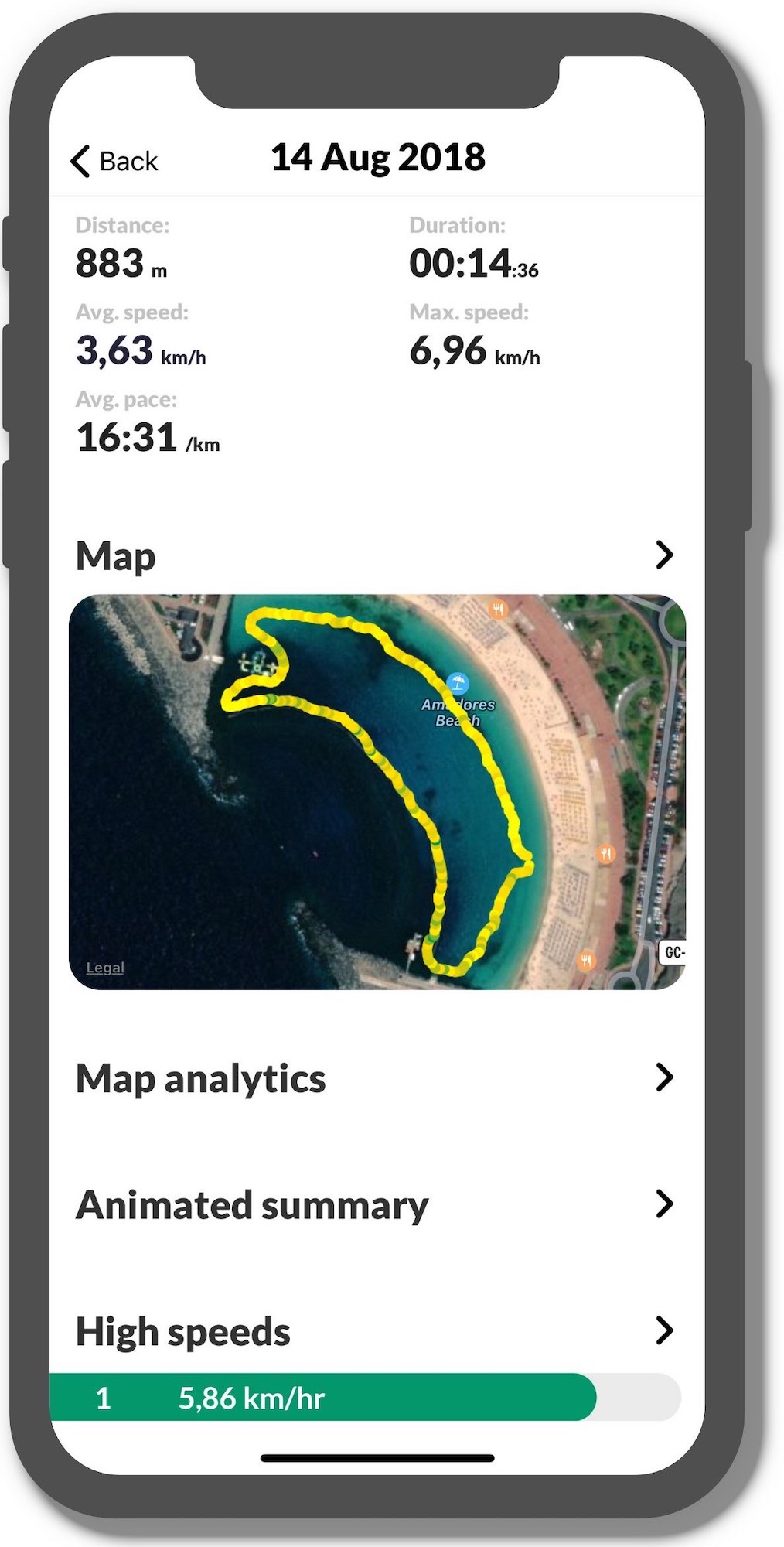 BoatCoach is a fitness-tracking app specifically made for those who enjoy water sports such as kayaking. It is able to display your heart rate, calories burned, distance and even stroke rate. Besides this, BoatCoach also has maps that highlight different routes that you can take on your trip.
Straying away from the typical fitness tracking and GPS apps, KayalkLog is an app that allows you to take and save photos of your kayaking trip. Together with your photos, it also records other information such as wind speed or air temperature from your route. You can share your taken photos on social media from using KayakLog. 
Though Firstmate is an app that is more suited for fishing lovers, but it can also be used by kayaking lovers as well. Firstmate is an app that provides users the best time for fishing by estimating the rising and setting times of the sun and moon, as well as optimal feeding times and the current moon phase.
If you're a kayaker, this app is also handy for estimating what kind of weather and day you'll be dealing with on your next, projected kayaking trip.
If you're looking for an all-in-one GPS app for your next kayaking trip, download Polaris GPS. This GPS app is useful for all kinds of outdoor activities, such as hiking, biking, or camping. It allows you to navigate and track things such as coordinates, altitudes, and distance, ensuring that you won't get lost on your trip.

For kayakers, it features marine navigation as well through using the Military Grid Reference System.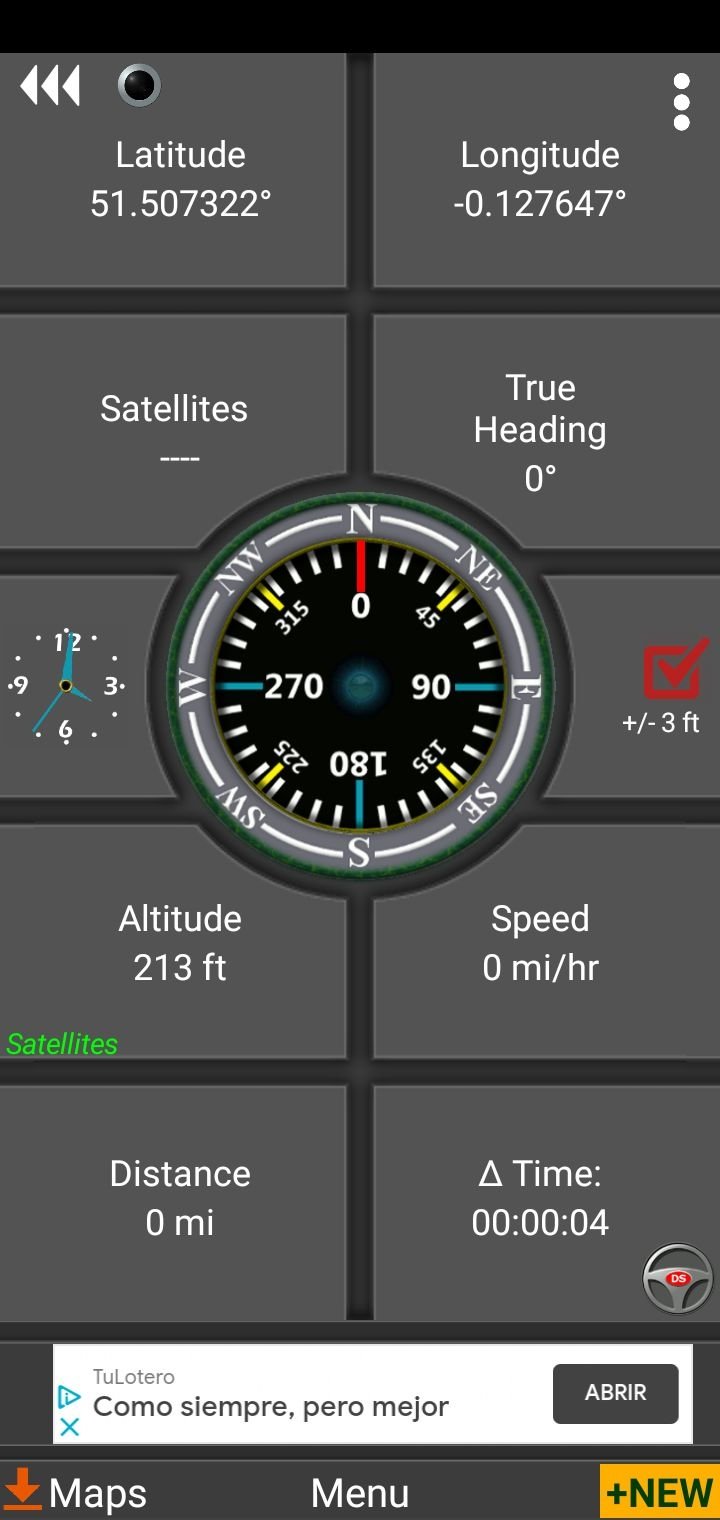 Straying away from active apps to assist you on your kayaking adventures, Paddling magazine is more of a leisure app that updates you with the best gear, stories, and photographs of different paddlesports, including kayaking. This is an online magazine that you can easily access by downloading the app.
The final app for kayakers on our list is called Kayak Angler+ Magazine. This digital magazine is more focused on kayakers and anglers, making it the perfect catalog for those who are kayaking lovers. Through this magazine, you can discover in-depth articles and reviews on the best kayaks and even tips for anglers.