Best NVR Software in 2023
NVR stands for a network video recorder, and it is a category of software that allows users to monitor and record footage that was recorded from IP cameras. IP cameras are essentially digital cameras that can send video footage over an IP, or internet protocol, network. By linking NVR software with these kinds of IP cameras, users can manage all of the footage that they are receiving from the cameras they have installed.  In this guide, we'll be discussing the best NVR software, together with their features, their compatibilities with other kinds of software and equipment, and their pricing packages. 
You might also like: 7 Best Security Camera Apps for Android
Best NVR Software 
Safety is a top priority in all kinds of fields and institutions. Installing surveillance cameras and systems is a staple in public institutions such as restaurants and businesses. This is to ensure that if any crimes were to happen, it would be easy to track down the culprits of the incident. However, it's no longer only businesses investing in this kind of precautionary system. Families are also installing all kinds of surveillance and protective systems into their homes, making NVR software more of a big and accessible deal to more people.
Blue Iris is widely considered one of, if not. the best video security management software because of how affordable it is, and how high-quality its features are. The software allows you to take control and manage the video footage of a maximum of 64 cameras remotely. These connected cameras can show you both the live footage that is occurring, as well as previously recorded footage. You can also set up alert action lists for your cameras by using motion or audio dictation features. 
With the footage from your managed cameras, you can capture snapshots or movies from them using your PC. These captures can be saved in different file formats, such as JPEG, AVI, MP4, and more. 
Blue Iris is a paid platform, but it is on the more affordable end compared to its similar competitors. The full version costs $69.99, which allows you to monitor and control a maximum of 64 cameras. The LE version, which is inclusive of using up to 1 camera, costs $34.95.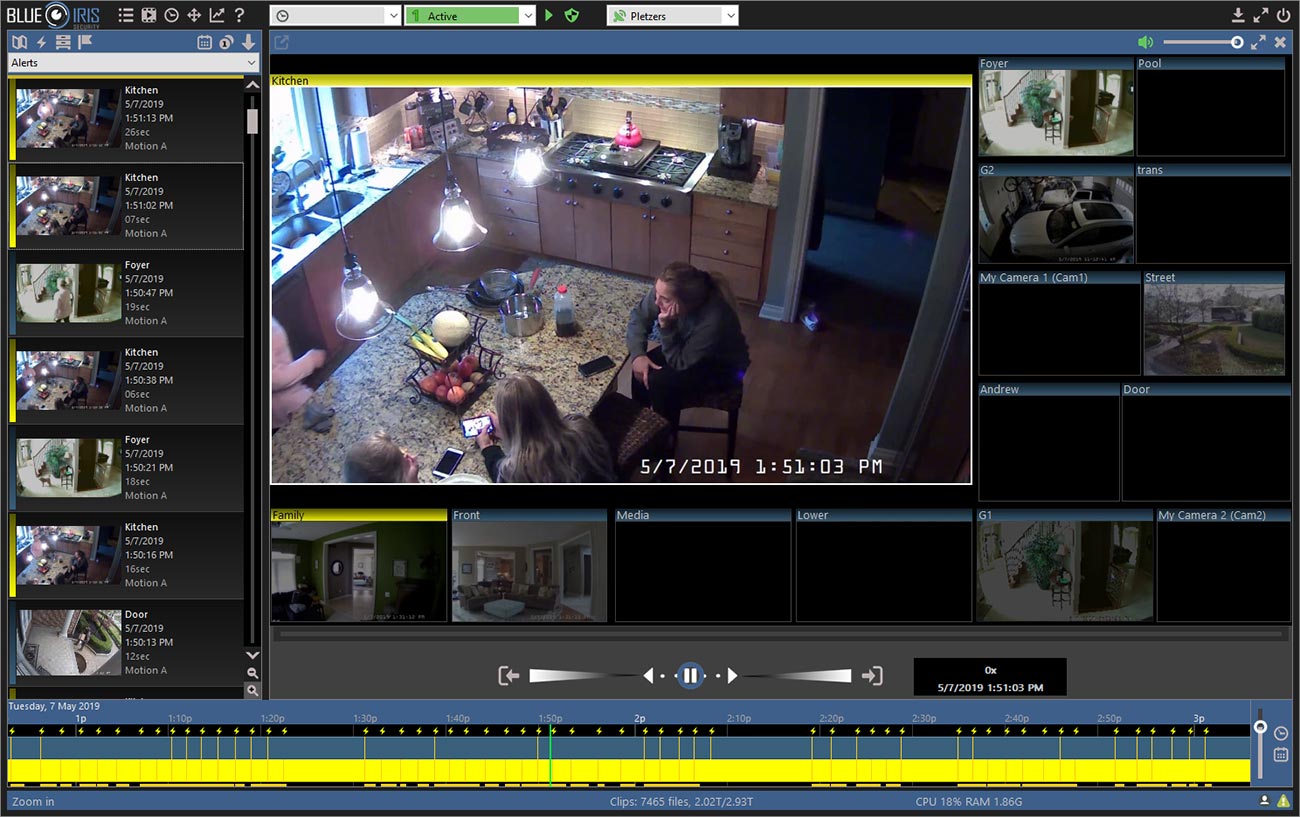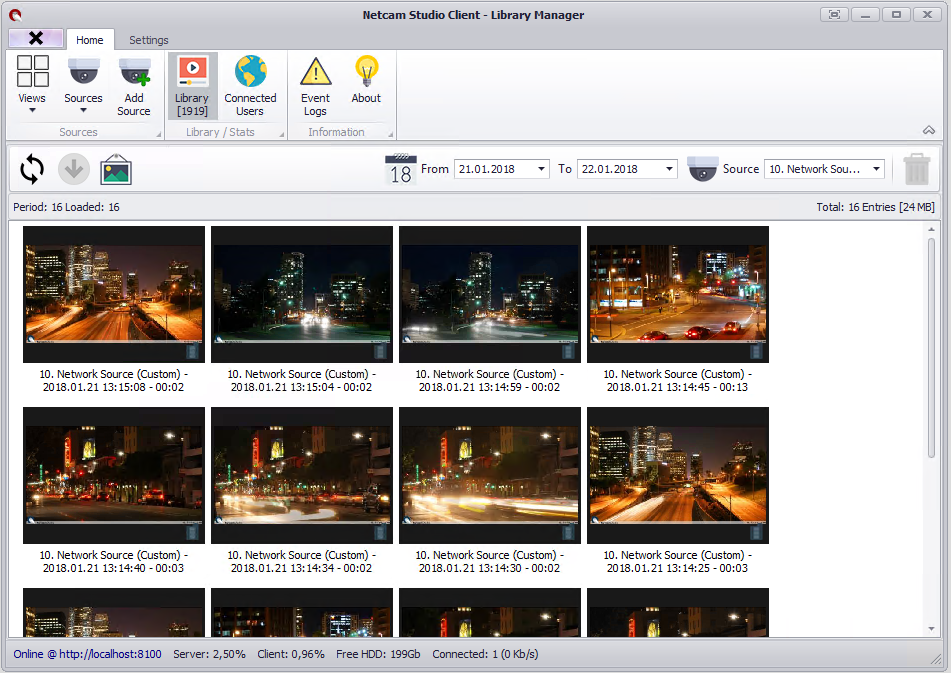 Netcam Studio is another reliable software that is comparable to Blue Iris. It is software that allows you to practice home surveillance even when outside of your abode on a trip or abroad. The most similar feature to Blue Iris is that Netcam Studio also allows you to connect to a maximum of 64 cameras that are set up in your home. 
The software is also capable of keeping permanent recordings of your security camera footage. At your convenience, you can go through all of these recordings easily by simply filtering through the thumbnails. You can also enable motion, speed, and even audio detection to reinforce your security measures.
Netcam Studio has four different payment packages. You can try out the software for free, but you are limited to only accessing 2 video sources, and the footage that you'll obtain will have watermarks. The other packages you can purchase are the Basic package, priced at $49, the Premium package for $75, or the Pro package for $99. The Pro Package allows you to monitor up to 64 cameras.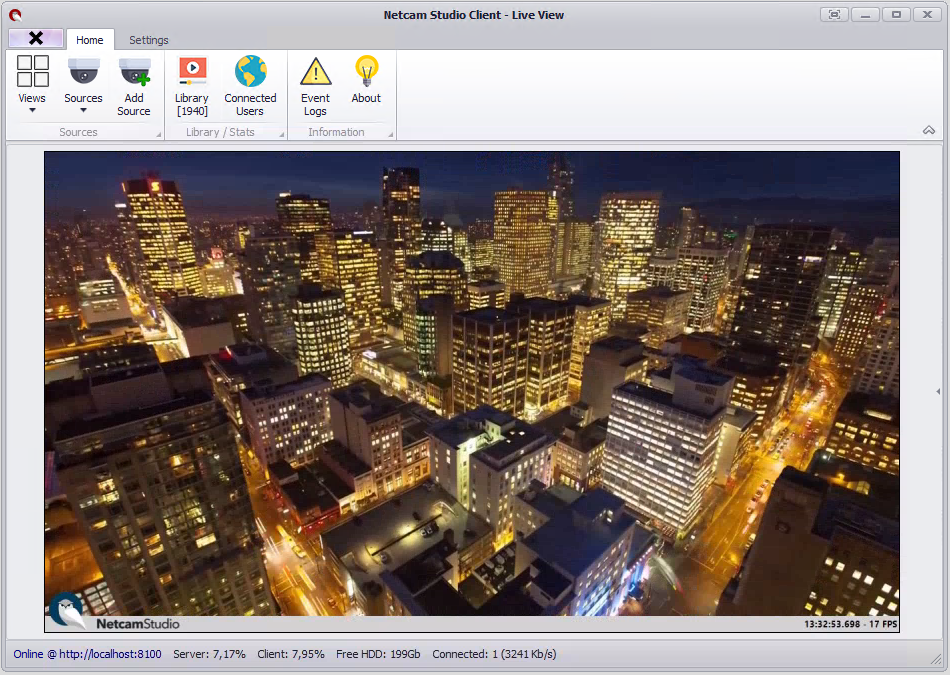 The final NVR software on our list is Milestone Xprotect. This software is especially great for corporate environments, and it is suitable for both small-scale and large-scale businesses and companies. Xprotect allows you to store your footage in three different ways: on-premise, where you can upload your cameras' footage on physical disks; hybrid, where you can save your files on both hard disks and on the cloud; or solely on the cloud. 
You can try out and use Xproect for free. Unlike other NVR software, Milestone Xprotect has more of an extensive amount of packages to suit all kinds of businesses. All of these packages come with a 30-day free trial to allow you to navigate the pros and cons of the software. Moreover, you can also book a demo with the company to get an in-depth experience of how the features work. 
You might also like: 10 Best Free Internet Security Apps for Android
What NVR is best?
For non-corporate settings, Blue Iris is the best NVR software, It is the most well-received because of how well its features work, and how affordable its pricing is, especially compared to other NVR software which can be quite expensive. For NVR software that is better suited for larger-scale needs, Milestone Xprotect is considered an industry standard for it. 
Which is the best surveillance software?
Besides the three software we've already listed, other surveillance software that is positively received are Security Eye, SmartViewer, and Rhombus.
Does NVR come with software?
Purchasing NVR devices, such as CCTV cameras or other similar devices, often comes with its own basic software that you can install to start operating the hardware. However, you can always replace this basic software with a new brand of software that is better suited to your needs.
Is DVR or NVR better?
NVR systems are generally better because they are more modern. They have the better capability of consistently recording long durations of video footage while also uploading them on the cloud via the internet. DVRs are much more affordable because they are compatible with lower-quality software and devices, but NVRs are generally better in quality and utility. 
You might also like: Best Software Qualities (Most Important Things Users Look For)