3 Best Podcasting Software
Just like any other form of entertainment, podcasts undergo an extensive amount of production in order to achieve a great point of quality. This is where audio and podcasting software comes in. In this guide, we'll be talking about the best podcasting software. Together with their various features, what makes them great, and their price points. At the end of this guide, hopefully, you'll be able to use one of these platforms to kickstart your own podcast series.
Best Podcasting Software
Podcasting is one of the most popular forms of media present today. What makes them so appealing is that they are an intimate form of entertainment. It only concerns you, the listener, and the people behind the podcast who simply just have to talk, tell stories and give fresh information on a topic that you care about. Because of the internet, podcasts are now more accessible as well. Listening platforms like Spotify have a category dedicated to podcasts, while other independent podcasts are posted on other mediums such as YouTube. 
You may also like: 12 Best Free Audio Editing Software for Windows 10
The first platform on our list is called Reaper. This digital audio software (DAW) is widely praised for being an all-in-one hub for anything that concerns digital audio, including podcasting. Reaper is a powerful DAW that supports advanced, multi-channel MIDI management, live audio and instrument recording, and a thorough mixing console.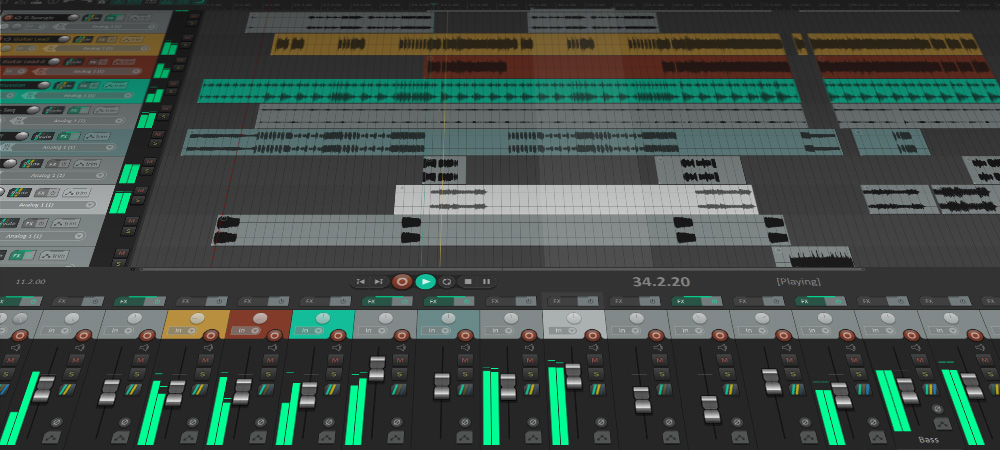 What makes Reaper appealing is its modern take on its user interface (UI), and despite how many features and tools they have, it still remains a user-friendly platform. The software is also suitable for individuals who don't have the strongest or most capable hardware because it takes up less CPU power compared to other premium DAWs. With Reaper, you can easily edit your voice recordings, while also adding and finetuning additional sound effects and music for your podcast. 
To use Reaper, you will need to purchase a license for the platform. The discounted license currently costs $60, while the commercial license costs $225. 
Logic Pro X is a popular choice for Mac or Macbook users. This DAW is exclusive for Apple PCs, making that its main limitation. However, for those who can gain access to it, it makes it one of the best platforms that you can choose to record and edit your podcast series in.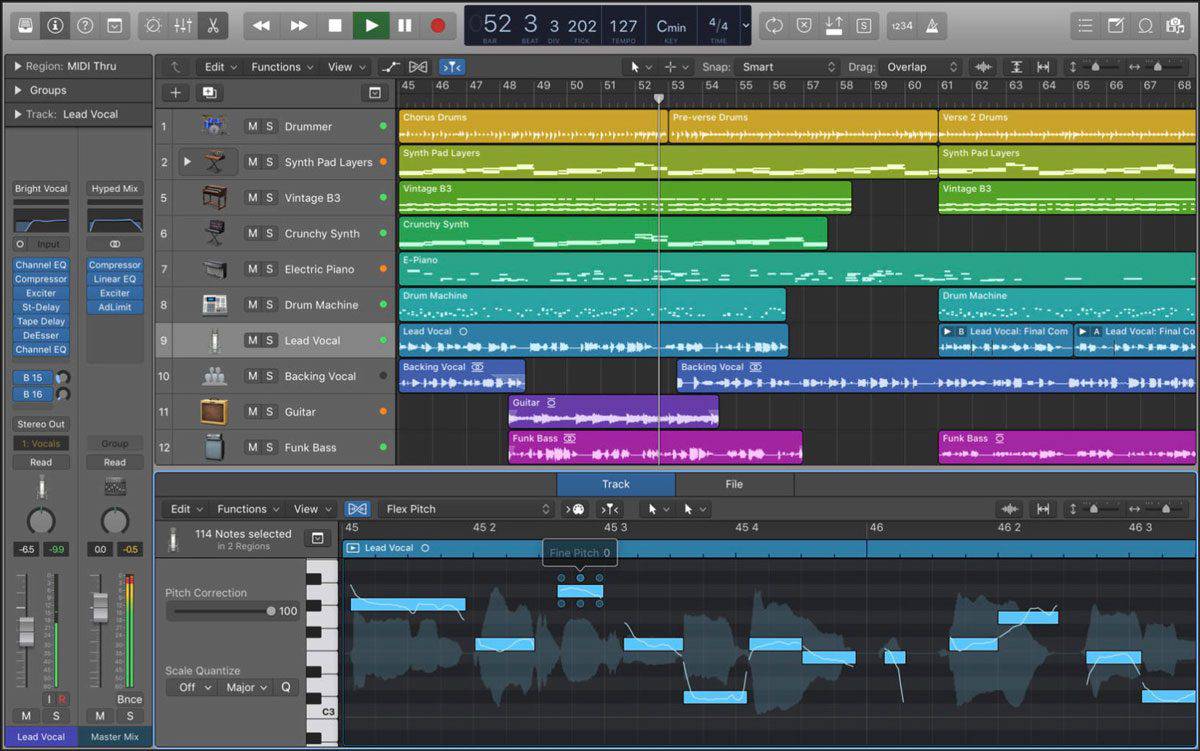 Similar to Reaper, Logic Pro X's features are extensive. They include multitrack recording and editing using essential tools to manage all of your tracks. There are also tools that you can use for film scoring and in-depth sound design. Their intuitive design is sophisticated yet organized and makes it a contender for one of the best DAWs for not only podcasting, but for all kinds of audio editing and recording. This is why those in the professional music and sound design industry prefer Logic Pro X.
Logic Pro X is quite pricey compared to Reaper. It costs $200 for a full-time license, however, its users do claim that its price is worth all of the features that you are provided.
The final software on our list is Audacity. Audacity is a popular DAW because of how compact and simple it is to use. In Audacity, you can edit audio tracks of different file formats. Including MP3, MP2, AIFF, FLAC, and WAV. Besides importing existing audio files, you can also record live sound and audio playback on the platform.
Audacity allows you to edit, duplicate, cut, and manipulate your audio tracks in different ways. You can also add different plug-ins to your workspace if you want to add more effects to your project. Audacity's features are much simpler compared to Logic Pro X and Reaper. But the quality of the program is still worth trying out. The platform is free to use, and is most suitable for beginners who are starting to use DAWs. 
You may also like: 10 Best Soundboard Apps for Discord
What is the best software for podcast?
The best software will usually depend on your personal means and needs. If you need more of a professional software for the podcast, DAWs that have more professional features like Reaper and Logic Pro X is recommended. However, simpler DAWs like Audacity are good picks already.
What is the best free software for podcasting?
Audacity is often the go-to free audio editing software for podcasting.
What software do podcasts use?
It depends from person to person. Generally, softwares used to edit and create podcasts are digital audio softwares. These platforms have the capability to edit together audio recordings, to record them live, and to add all kinds of music and sound effects elements. 
Is Audacity good for podcast?
Audacity is a good pick for creating and recording podcasts. It is a common software used by podcasters. If you want a simple software that can easily get the job done, Audacity is a great choice. Also, if you don't need too many features that can complicate the editing and recording process, Audacity is a great choice. 
You may also like: Apps to Mix Songs Together