14 Best Software Development Companies in 2023
Looking to transform your ideas into innovative digital solutions? Look no further! In today's fast-paced world, finding the best software development companies can be a daunting task. But worry not, because we've done the research for you.
Get ready to dive into a world of limitless possibilities as we unveil the crème de la crème of software development companies. Each renowned for their exceptional expertise, cutting-edge technologies, and unwavering commitment to delivering nothing short of excellence. Whether you're a startup, an established enterprise, or an individual with a groundbreaking vision, these companies will unleash the power of code to bring your dreams to life.
What is a Software Development Company?
A software development company specializes in developing, designing, and maintaining software solutions and applications for diverse uses. These businesses employ groups of programmers, designers, testers, and project managers. They work together to create software solutions that are specifically catered to the demands of customers or the market. 
Web and mobile applications, enterprise software systems, e-commerce platforms, database management systems, custom software solutions, and other projects are all things that software development companies can work on. They frequently use a methodical process for developing software. This may include gathering requirements, creating the software architecture, writing code, testing it, and deploying the finished product. 
What Does a Software Development Company Do? 
For a particular group of users, functions, and organizations, top software development companies design, produce, implement, and support solutions. It takes a variety of programming languages to produce the software that runs modern technology. As a result of their ability to produce products that address problems, software developers are often referred to as "solutions" creators. These were primarily created to simplify procedures or facilitate tasks. However, they also provide software for websites that offer gambling and computer games for leisure. 
Making websites, mobile apps, and operating systems, and designing software solutions that incorporate product or platform conceptualization are some of their main responsibilities. 
What are the Different Types of Software Development Firms? 
There are many different kinds of software organizations that build specialized industry, platform, technical, and/or technological expertise. This is because software can service almost any industry and sector of business, and technologies are so many and diverse. 
You can group software firms based on their industry and field specialization. This can be healthcare, education, HR, retail, or telecom software companies.
Best Software Development Companies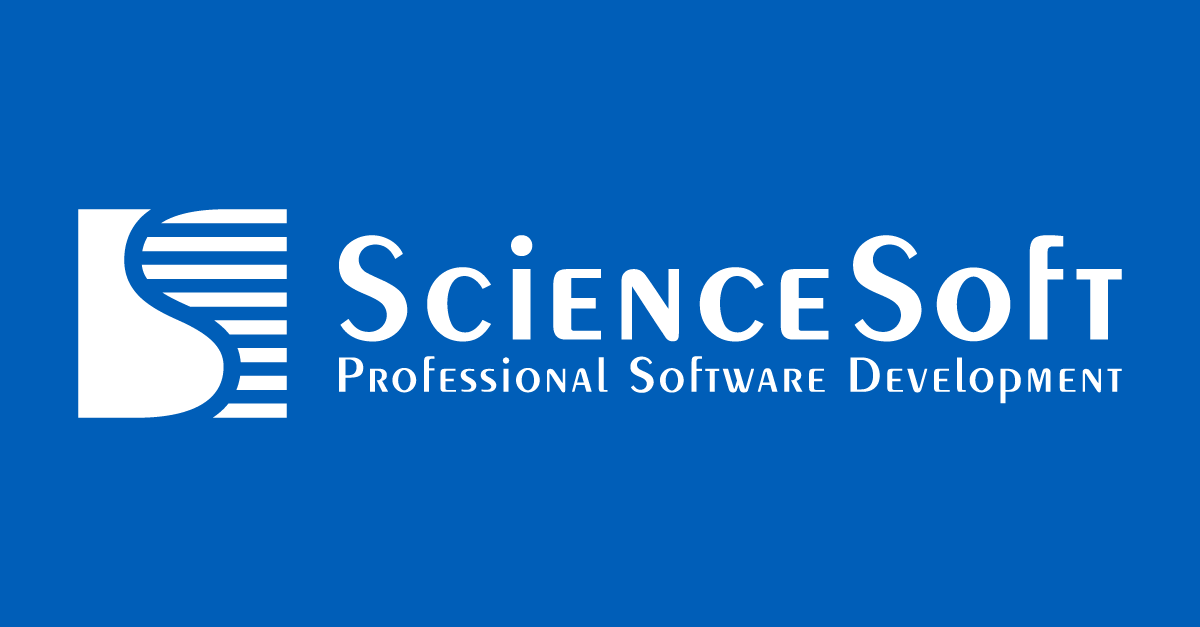 ScienceSoft offers customized solutions to companies in healthcare, BFSI, retail, manufacturing, and more than 25 other industries. The company has over 3,300 success stories in its portfolio. Many people know their business for its customer-focused strategy. It aids in customers' 1.5–2x revenue increase via digital transformation projects. 
Project managers, architects, and developers skilled in the majority of popular programming languages (Java,.NET, PHP, C++, Python, Golang, JavaScript, CSS, etc.) as well as cutting-edge technologies (big data, AI/ML, blockchain, IoT, AR/VR), make up ScienceSoft's team of 700+ IT professionals. 
Moreover, the technology vendor offers first-rate service quality and total security of customers' data. It holds ISO-9001, ISO-13485, and ISO-27001 certifications. The company has successfully implemented big IT projects for worldwide market giants like Walmart, eBay, Nestle, IBM, Deloitte, and NASA JPL.  
 With its headquarters in London and additional engineering facilities in Madrid (Spain), Budapest & Szeged (Hungary), and Bucharest (Romania), One Beyond is a custom software development and digital transformation organization. They support large established businesses, nonprofits, governmental organizations, and VC-funded startups. They have a team of more than 350 people working across international locations, developing custom software, web and mobile applications, and undertaking large-scale digital transformation. 
Atomic Object supports business innovation and growth. This company is best known for developing unique software that is attractive, dependable, and simple to use. They collaborate with clients to develop products for desktop, mobile, online, and specialized devices. You can incorporate your ideas with their team of designers and engineers, from conception to execution. 
Atomic Object will assist you in reducing risk, selecting wise trade-offs, and getting the most for your money. They provide services to a wide range of clients across the country, from start-ups to the Fortune 500, from offices in Grand Rapids, Ann Arbor, and Chicago. They will assist you in changing the existing quo and differentiating yourself from the competitors, regardless of your market. 
Los Angeles-based Goji Labs develops websites and mobile applications. Goji Labs started operating in 2014, and their staff of roughly 30 assists with the product launch process across a variety of sectors, from commercial services to education. They offer a range of clients, including startups, businesses, and organizations, services in product strategy, UX/UI design, mobile app, online, and IoT development. 
Kanda Software focuses on offering consultancy and custom software solutions. With its corporate headquarters in Newton, Massachusetts, Kanda Software focuses on providing high-quality software products and services to clients in a variety of industries, including technology, finance, healthcare, and education. 
Software development, QA and testing, mobile app development, web development, cloud computing, DevOps, UI/UX design, and software maintenance and support are just a few of the services provided by Kanda Software. They are able to meet the needs of various clients because they have experience dealing with a variety of technologies and programming languages. 
 Oxagile is a software development firm that focuses on BI & big data consultancy, AI, custom software development, and web development. Since its founding in 2005, Oxagile has served clients in the real estate, healthcare, finance, advertising, and banking sectors with software services. With 290 workers, Oxagile creates OTT platforms, video conferencing systems, and multi-screen apps using its experience in e-commerce, e-learning, business intelligence, and online video management.
Cheesecake Labs is a company that specializes in software design and development. They have produced 300+ mobile and web applications, and digital goods in its ten years of operation. 
They also work with a staff of over 100 individuals in Brazil and the US. The three pillars of people, technique, and experience use their software design and development skills to deliver digital goods via a nearshore cooperation approach. The business provides full-service development, including UI/UX design, backend engineering, project management, testing, launching, and maintenance, for iOS, Android, and Web platforms. 
A software development firm called Light-IT focuses on developing unique software solutions and offering IT consulting services. Light-IT has a reputation for providing clients in a variety of industries with cutting-edge and scalable software products. Web development, mobile app development, UI/UX design, software testing, and software maintenance and support are just a few of the services that Light-IT provides. 
They collaborate with clients to comprehend their business goals and offer specialized solutions that meet their demands. 
 Many of the top businesses and tech firms in the world choose ELEKS as their partner. Through custom software development, product design, QA, and consultation services, ELEKS helps organizations increase their value. The company has over 1,500 professionals spread out across Europe, the US, and Canada. 
The business has experience in a variety of technological fields, including Internet of Things (IoT), cloud computing, enterprise software, artificial intelligence, machine learning, and online and mobile development. Utilizing these technologies, they create custom solutions that cater to the unique requirements and goals of their clients. 
Naked Development is a well-known mobile app development firm and creative agency with a focus on bringing cutting-edge design and simple programming to the market. This software development company is based in the picturesque city of Irvine, California. Their internal team includes  futuristic thinkers and visionary artists. To bring the passions of their clients to life, they take great delight in providing a depth of knowledge and contagious personalities to the team. 
Denver-based Pell Software creates specialized commercial software. They started operations in 2019 and have a team of roughly 5 people. Their main clients are small companies in the manufacturing, e-commerce, automotive, and finance sectors.  
 A custom software development company with its headquarters in Palo Alto, California, Intellectsoft helps businesses speed up the adoption of new technologies by offering cutting-edge technical solutions to Fortune 500 corporations worldwide. It comprehends difficult challenges and develops software based on resolving client issues. It satisfies the need for creating the ideal software solution with cognitive computing, decentralized applications, Internet of things, mixed reality, and customer experience.  
Potential clients can find custom software development firm Clockwise Software in Dnipro, Ukraine. With about 45 employees after starting business in 2014, Clockwise Software specializes in small businesses and offers web development, mobile app development, application testing, and online marketplace development. These industries include logistics, advertising, business services, and consumer products.  
A New Zealand-based technology startup called Aider specializes in offering solutions for AI-powered business support. The business provides a virtual assistant platform aimed at assisting small businesses in managing their operations and making data-driven choices. 
The virtual assistant from Aider connects with a variety of corporate applications and systems, gathering and analyzing information from sources like inventory management tools, accounting software, and point-of-sale systems. The platform's artificial intelligence and natural language processing capabilities aim to provide actionable suggestions, give real-time analytics, and extract insights. 
Aider concentrates on assisting small and medium-sized businesses (SMEs) in many industries. Their objective is to make AI technology useful and accessible to companies who might lack the resources or know-how to use sophisticated data analytics tools. 
FAQs
How can we find the right software development company?
The success of your software projects will depend on your choice of the best software development firm for your company. First, state the objectives, features, functionality, budget, and timetable for your project. 
You can communicate with potential development businesses better if you are clear of your demands. Examine each company's portfolio to judge the caliber and variety of their prior initiatives. Examine their past work on comparable projects, their design and development skills, and the general caliber of their output. 
Check to see if the software development company has experience with the particular programming languages and technologies needed for your project. Aspects like web development, mobile app development, cloud computing, or any other specialized technology pertinent to your project should be a factor. Talk to or interview the businesses that made the short list to learn more about your project. This will give you a chance to judge their level of experience, comprehend how they communicate, and decide if they are a good fit for your project.
Before starting the project, don't forget to execute a comprehensive contract or agreement that details the project's scope, deadlines, payment terms, confidentiality, and other important factors. 
How to hire the best software development company?
When selecting a software development business, it is evidently important to carefully analyze your project's requirements. This includes their experience and knowledge in the industry, their abilities for cooperation and communication, project management skills, and post-development assistance. Compare the quotations and pricing outlines offered by various software development firms. Make sure you comprehend the cost and assess the value they provide in terms of their knowledge, quality, and capacity for timely delivery. Take your time assessing potential businesses to find the one that best suits your requirements and financial constraints. 
Which is the best software company in the USA?
At some point, you can get hasty while thinking about supporting programming for your organization and choosing a business for a related purpose. Software is nothing more than a collection of instructions designed to finish tasks and eliminate physical labor. Mobile app development, Windows app development, web app development, and many other software services fall under the subject of software development services. The usual procedure, which is available to a huge number of people, will determine this. You can have a specially built application based on your needs thanks to software development. 
There are numerous software firms. Here is the best business among them: Binmile Technologies. Businesses are able to conduct innovative research and benefit from the digital revolution thanks to the creation of enterprise-grade custom software solutions. Additionally, start your project so you have a reliable resource supporting you round-the-clock. 
Customer-focused processes exist to boost competitiveness, address IT resource issues, and lower operating costs for businesses. Although the organization was prevalent in India, it also has strong experience there. It gives consideration at every level of your project so that you experience timely and noticeable growth. Optimize the cost, time, and efficiency of software development by working from concept to code.