Top 14 Best Software Like Photoshop for Stunning Visual Creations
There's no denying it: Adobe Photoshop is the industry standard for photo editing software — and for good reason. This is because Photoshop provides access to a wide variety of tools and capabilities. These features enable incredibly precise image editing and manipulation. It offers a wide range of options for changing colors, enhancing photographs, adding filters and effects, using layers, and much more. Professional photographers, graphic designers, and digital artists frequently use Photoshop because of these features. 
Because of the widespread acceptance, there is now a sizable user base, a wealth of online lessons, and a wealth of resources, which makes it simpler for users to learn and develop their abilities. However, there is also no denying that Photoshop, like other Adobe Creative Cloud products, can be pricey. The price may not be worth it for design hobbyists or beginner visual creators who are only starting to work in the creative industry. This is why many people turn to free or cheaper alternatives to highly regarded Photoshop. 
The ability to produce unique digital art and completely alter images with extensive manipulations and compositions is what attracts many users to Photoshop. We'll concentrate on tools that provide such kinds of functions in this guide. 
The best software like Photoshop
Affinity Photo is the most similar application to Photoshop we've yet seen, both in terms of UI and feature set. It is completely compatible with Photoshop and other file formats and is best for professional photographers and designers. In the long term, it is also significantly less expensive than Photoshop because you may purchase it once rather than paying a monthly fee). 
Although it has been specifically created to take advantage of the most recent quad-core technology, Affinity Photo is considerably less hardware-intensive than Photoshop. Even though it lacks some capabilities, like neural filters, that Photoshop provides, it still has a lot of impressive functions.  
2. Adobe Photoshop Elements
A simplified version of the well-known image editing program Adobe Photoshop, known as Adobe Photoshop Elements, is great for casual and amateur photographers. It's also a good choice for others who want to edit and enhance their images without having to have specialized knowledge. Compared to Photoshop, it has a more streamlined and user-friendly interface, yet it still offers a number of strong functionality. You can effectively manage and organize your photo library with Photoshop Elements' Organizer plugin. 
To make it simple to find and access your images, you may import, tag, rate, and organize them. Users can improve and retouch their images using a range of tools and capabilities provided by the software. Moreover, they can adjust the brightness, contrast, color harmony, and saturation of the photos. Additionally, it offers tools for cropping, aligning, and resizing pictures.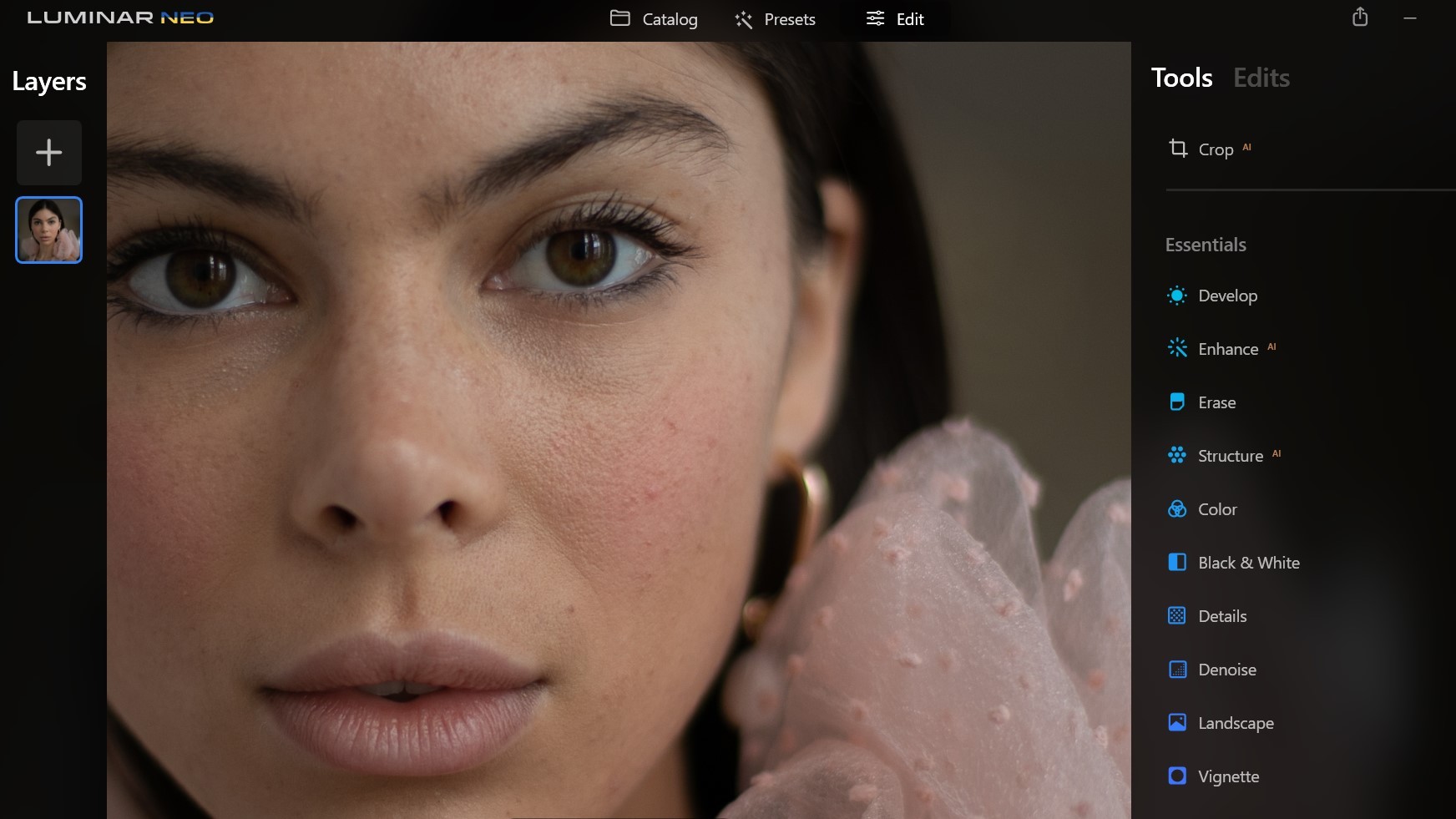 The free trial of Luminar Neo is an excellent choice if you're seeking for free Photoshop substitutes. The combination of intelligent AI technologies and a straightforward, user-friendly UI in Luminar Neo makes it ideal for both experienced photographers and newcomers. 
The simple AI-powered tools streamline repetitive work so you can concentrate on the enjoyable and imaginative aspects of photo editing. In contrast to Photoshop, which includes a variety of tools, Luminar Neo is especially great for photographers. You can start editing right away without any prior knowledge, without the pressure of seeing a ton of tools you'll never use.  
Amazing photo editing features are available in Luminar Neo, most of which are AI-powered. Use it to accurately edit raw photographs, make captivating collages with Layers and clever masking. You can also add a distinctive look to your image with Presets. Luminar Neo has AI-powered features such as Sky AI for seamless automated sky replacement, Smart Contrast, Portrait Bokeh AI, Structure AI, and more. 
Although Luminar Neo is not free, a trial version allows you to experience its advantages. Additionally, there are a few ways to buy Luminar Neo, including one-month, one-year, and lifetime subscriptions. You can pick the finest choice, unlike Photoshop, which requires a subscription.  
We recommend Procreate if you're seeking for an iPad painting app. What began as a simple drawing software back in 2010 has evolved over time into a highly professional tool. It eventually earned itself a few Apple Design Awards in the process. Procreate has a user-friendly interface, with features that artists would adore.
It includes realistic pencils and inks, complex layer compositing, and special digital tools. You won't have to worry about accidently sketching on your canvas thanks to the addition of palm support, and you can spice up your artwork with Procreate's ever-expanding collection of brushes.
Depending on your iPad model, Procreate fully supports both first- and second-generation Apple Pencils. Additionally, Procreate Pocket, an iPhone version, has been available since 2019. The 5.2 version added several amazing new tools. This included the ability to examine 3D models in augmented reality, stroke stabilization, page assistance, and 3D model painting (see our reviewer utilizing the tools in the above photo). 
While you won't find all the capabilities you'd expect from Photoshop for photo editing here, you will at least get the lion's share of what you require for digital painting. To get you started, you may download a free user guide from the Procreate website that provides an overview of all the app's features and tools.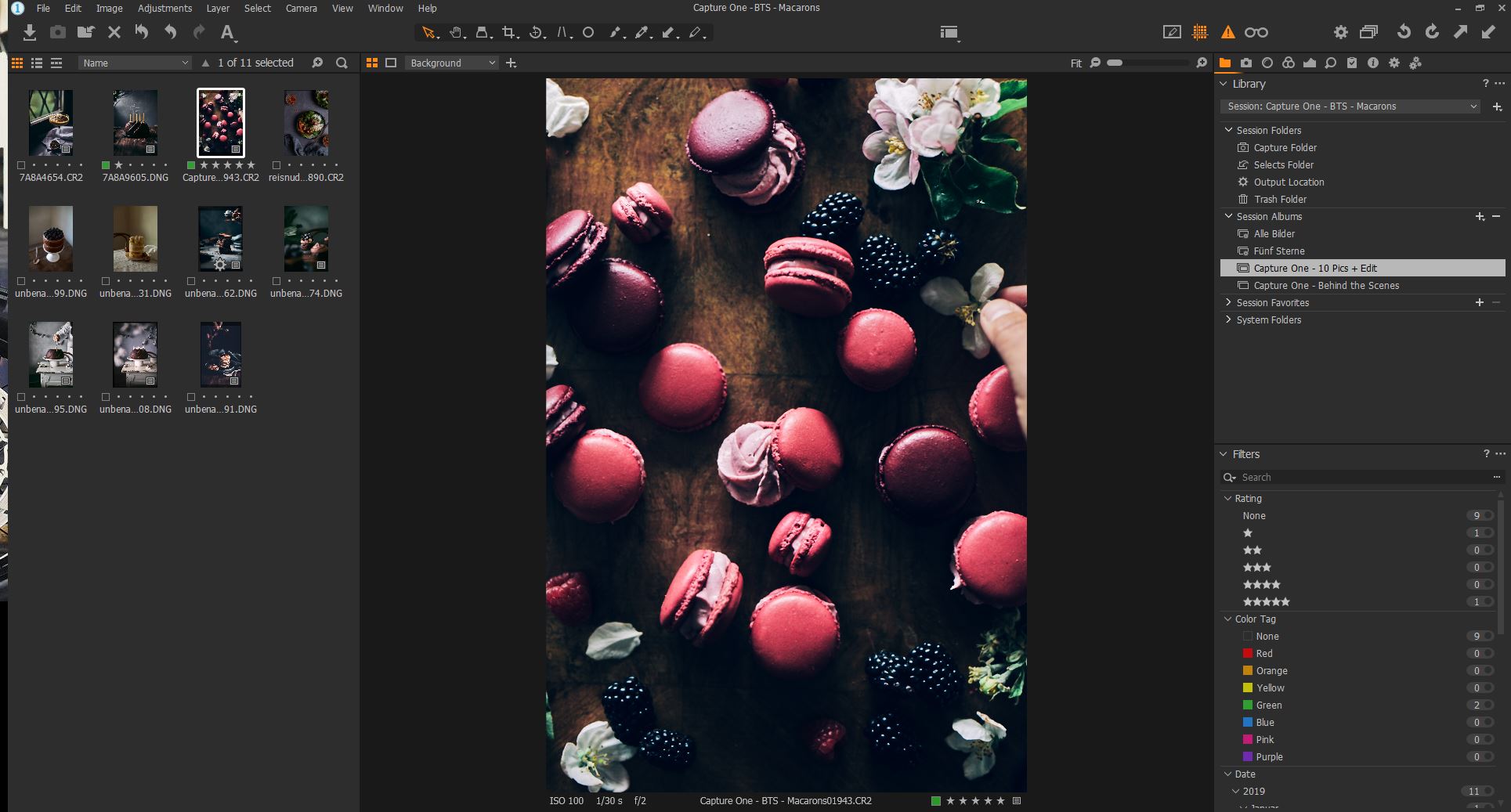 Typically regarded as a rival to Lightroom, Capture One Pro excels at rendering raw camera files with superb clarity and colors. But the program also has a lot of Photoshop's functions, particularly its layer and mask tools. Along with curves, you also receive powerful color-editing capabilities, but no text or drawing skills, other than watermarking and markup to alert partners to issues. 
At $299 for the one-time purchase option or as a subscription for $179 per year or an outrageous $24 a month, Capture One is not very inexpensive. In fact, its monthly cost is more than Photoshop's. 
Every Mac computer ships with Apple Photos, which provides straightforward editing tools for swiftly enhancing your photos. You may arrange photos into folders or categorize them by date, making it a perfect place to save your pictures. 
You can click a button to make simple adjustments like color correction, brightness, saturation, and contrast. Photos is easy to use and functions as both an editor and system for organizing photos. The interface is especially straightforward for Apple users because the tools for altering images are the same on the desktop and in the iOS app. 
However, Photos only supports Mac and iOS and has a relatively small set of capabilities. In contrast to Photoshop, it doesn't offer layers or sophisticated tweaks.  
 Another online photo editor that doesn't necessitate users downloading any software is Photopea. Although it can open a variety of file types, including PSD, it lacks certain of Photoshop's editing features. Since the UI is comparable to Photoshop Elements, switching is simple and doesn't require any expertise. Photopea makes it simple to rapidly improve photographs with simple modifications and enables layer editing on imported PSD files.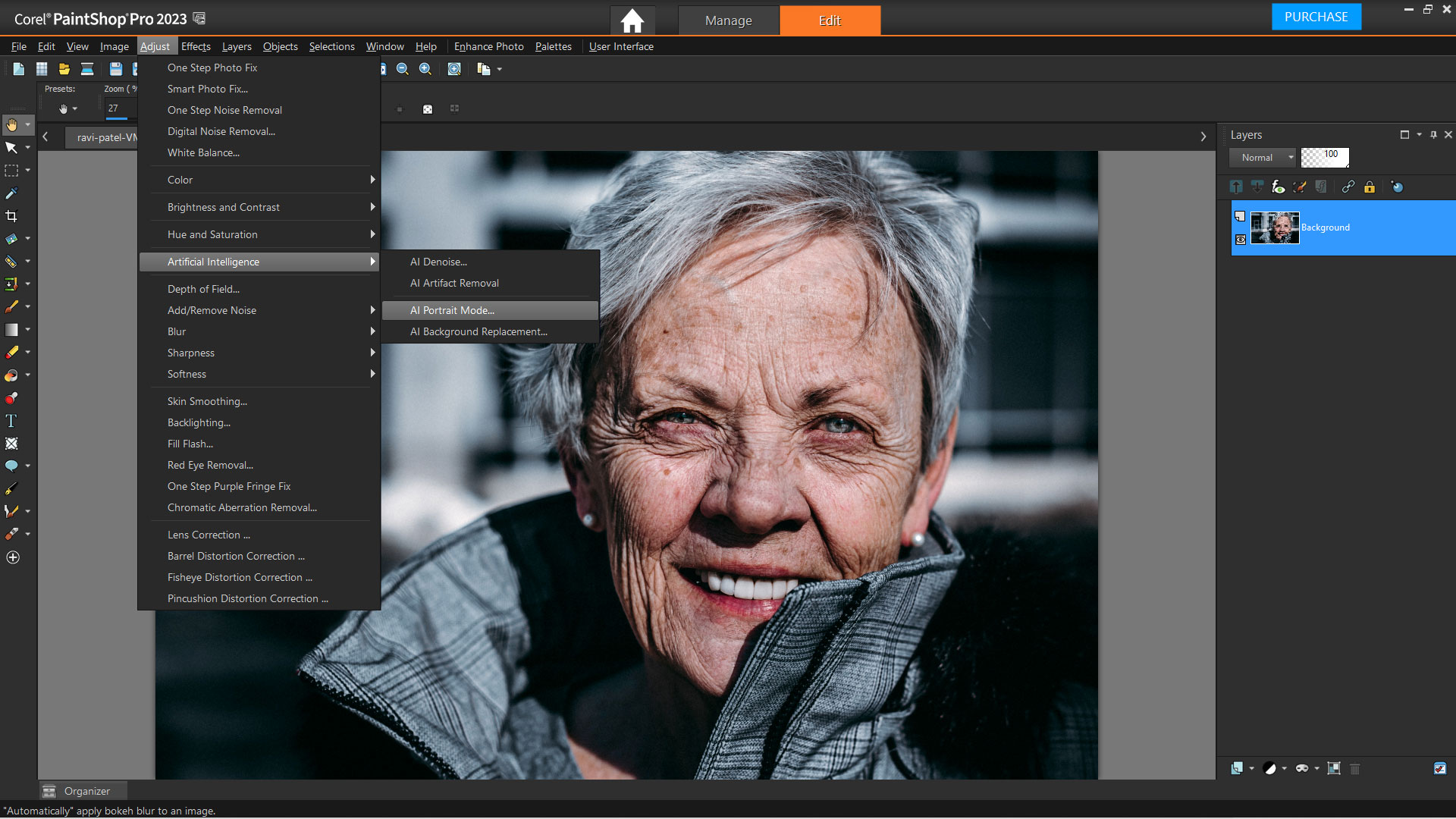 One of the most well-known, longest-running, and direct rivals to Adobe Photoshop is Corel's PaintShop Pro. It is cheaper than Photoshop, performs all the essential functions, and even supports the PSD file format used by the industry leader. Similar to Photoshop, you may deal with raw camera files, vector graphics, and layers. 
Additionally, it permits drawing directly on Windows tablet screens and enables plug-ins. It even offers AI tools like AI Background Replacement, AI Style Transfer, AI Artifact Removal, and AI Denoise. However, PaintShop Pro is essentially a Windows-only program, so Apple enthusiasts need not apply.   
One of the best free photo editing programs, comparable to Photoshop, is the Microsoft Windows 10 Photos app. Any Windows 10 operating system comes with it. Windows 10 Photos performs the same function as Apple Photos as a photo management program.
It makes it simple to import photographs from other directories and displays all of the images saved in your Pictures folder. With only one click, the one-click fix option switches filters and quickly enhances color, brightness, and contrast. Another option is batch editing.  
Rebelle from Escape Motions is the program to choose if you're looking for a realistic painting experience. This budget-friendly tool accurately simulates classic painting techniques making it a strong contender on our list of Photoshop alternatives. Rebelle excels in accurately simulating the behavior of paint in the actual world, allowing you to model a color drop that blows and moves in various directions. The Tilt option allows you to guide the direction that your colors run while also allowing you to control the blow length, drip size, and amount of water you "use" with your paints.  
With workflow and pixel-level editing tools, CyberLink PhotoDirector offers similar features to Photoshop. You may perform not only your import, raw conversion, tagging, and camera profile changes in the manner of Lightroom, but also your layers, filters, masks, text overlays, and retouching in the manner of Photoshop. 
The same AI-powered features are available there, such as object removal, denoise, image enlargement, and deblur. The software is available as a one-time purchase or by subscription, which provides access to a continuous stream of new effects, themes, and stock photos.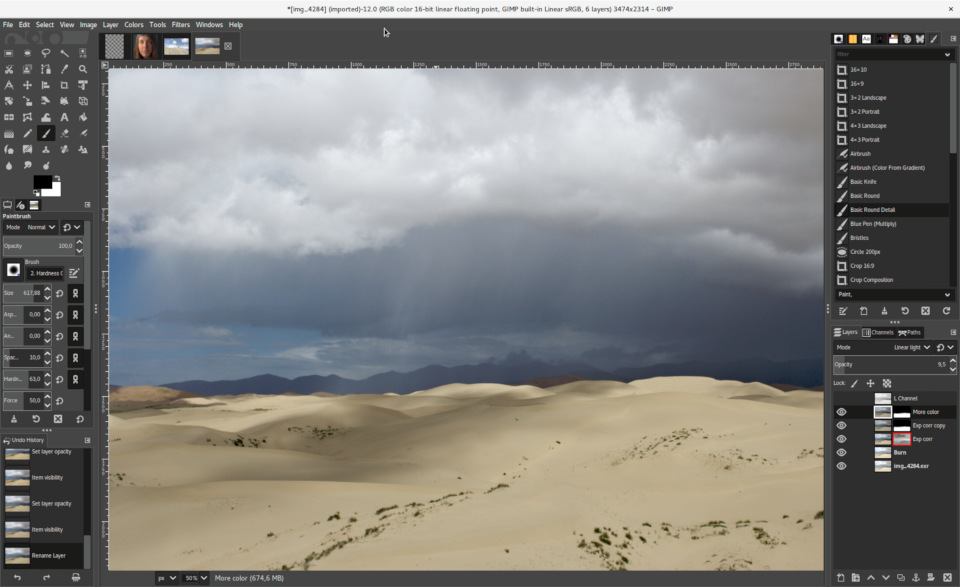 With devoted users and a huge feature set for image manipulation, GIMP is a free and open-source piece of software. It is frequently regarded as the greatest free Photoshop substitute. Just be aware that you shouldn't anticipate a quick response time, a beautiful, intuitive interface, or the newest AI tools. Even for basic functions like accessing raw camera files, many functionalities require you to manually install plug-ins.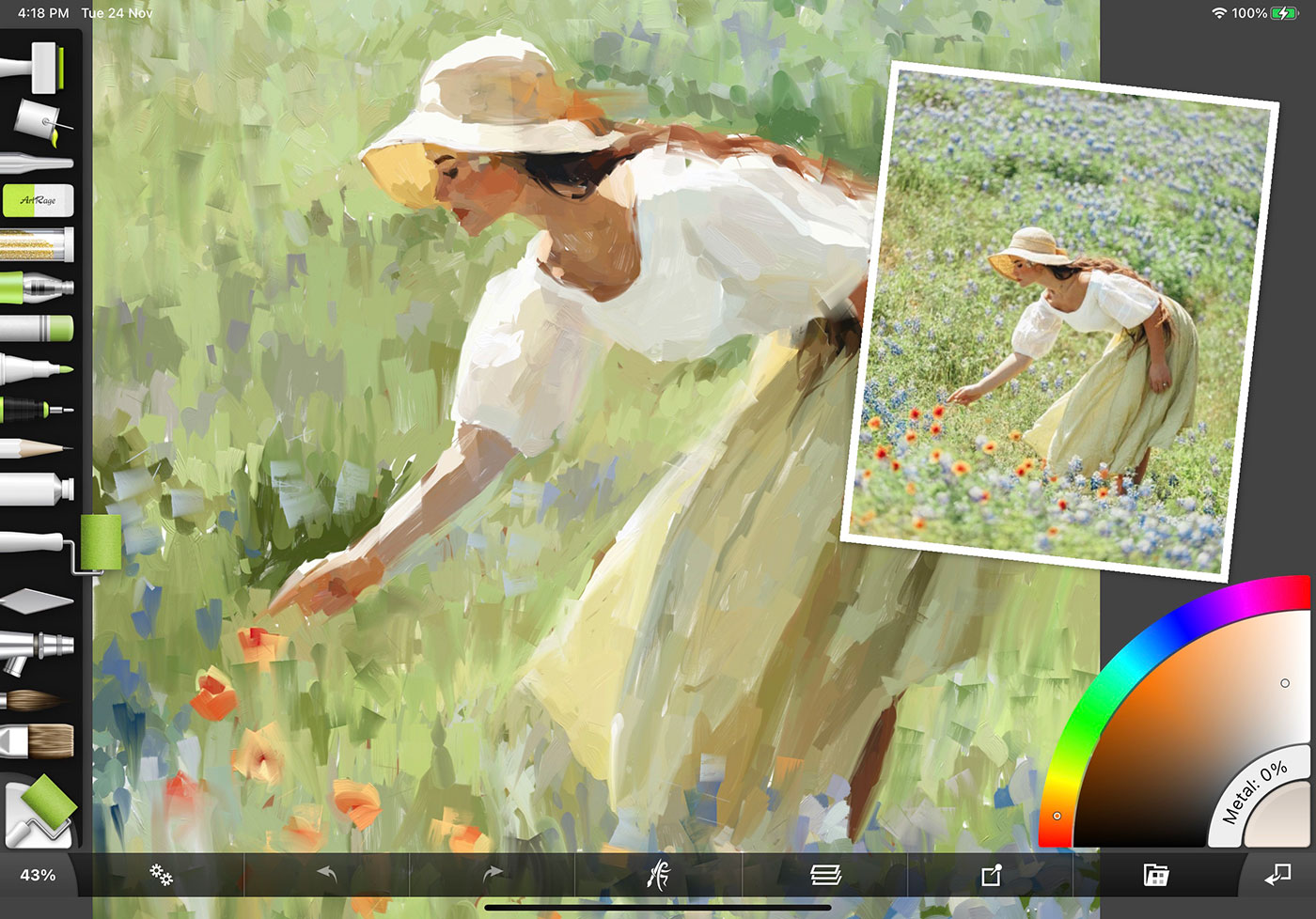 Another excellent choice for people looking for digital paintings that might be mistaken for the real thing is ArtRage. As a digital recreation of an analog art studio, it features realistic oils, pencils, watercolors, canvas textures, and other conventional media painting tools. These tools are entirely customizable. ArtRage is an alternative that is well of taking into consideration if you're new to digital painting and searching for an economical, user-friendly program. Despite the fact that you must pay extra for those apps, the program is also accessible for iOS and Android.  
Similar to Photoshop, Photo Pos Pro is a free photo editor that can edit images, create collages, and even make business cards. You can alter already-created photographs as well as begin brand-new projects from scratch. Photo Pos Pro is excellent for beginners since it recognizes RAW files, lets you choose between Novice and Expert modes, and aids with workflow initiation. You must pay $30 for the Premium version to access all features. There are two interfaces, however, if you select the Novice option, working with layers is not possible.  
Conclusion
Although Photoshop is a fantastic program, many people find the high cost to be unjustifiable. There are several free Photoshop alternatives available, whether you require a basic photo editor or more sophisticated features. Each platform is unique in their own way, and it is important to first assess your needs as a creator to find which software suits your requirements best. 
FAQs
What are the best free Photoshop alternatives on the web?
Nothing else even comes close to Photoshop as an all-around picture modification tool. However, there are cheaper and freer alternatives to Photoshop that are even better for creating digital art and paintings. Paintstorm Studio is $19 and Krita is free. Although they are both top-notch, Paintstorm Studio is outstanding. 
Are there any better software than Photoshop for artists?
The most versatile and greatest software is Photoshop. For more particular digital art designs, there are "better" software available, which are really just more specialized tools. Corel Painter, for instance, focuses on mimicking real painting. Affinity Photo is a great substitute. Among other fantastic features, it costs $50 USD and can edit Photoshop documents. Notably, it was also recently upgraded and has only gotten better. There is also Affinity Designer if you're seeking a solid vector substitute. It is comparable to Affinity Photo in price and has freshly updated software that can edit Illustrator projects.