Top 12 Best Software Marketing Campaigns in 2023
In the competitive landscape of software products, implementing effective marketing campaigns is crucial to stand out and reach your target audience. In this article, we'll explore some of the best software marketing campaigns that have achieved remarkable success, offering valuable insights and inspiration for your own marketing endeavors.
What are software marketing campaigns?
Software marketing campaigns are tactical actions made by software companies. Companies use this to market and publicize their goods and services to a specific target market. The objectives of these efforts are to raise brand recognition, provide leads, and eventually boost revenue. Software marketing campaigns frequently combine offline and online marketing strategies that are specific to the software sector. The creation of content, digital marketing, and market research are some typical components of software marketing efforts.  
A thorough awareness of the target market, competitive environment, and software's unique selling propositions are necessary for successful software marketing efforts. Software companies can efficiently use a variety of marketing channels and strategies to raise awareness, generate leads, and increase sales of their goods and services.  
What's the difference between a marketing campaign and a marketing strategy?
The overarching plan that directs the actions and choices that lead to the marketing campaign is a marketing strategy. A marketing campaign, on the other hand, is a collection of choices, deeds, and activities intended to achieve particular objectives. 
The best software marketing campaigns
Have you ever wondered how to increase traffic to your SaaS using an SEO-driven campaign? Actually bringing in 7.3 million visitors each month? In fact, Zapier already accomplished that. Let's examine their process. Zapier is a platform for automating app integration targeted mostly at SMBs.
Zapier integrated 3,000 apps into it, and still maintained adding new ones every week since it launched in 2011. SEO is a factor in the most successful SaaS marketing plans. Zapier executed a strategy to boost its SEO performance in order to get outstanding results. Zapier produced 25,000 landing pages that are currently among Google's top 100. 
They used their partner resources to construct distinct sites for each app, potential integration, and feasible procedure. Zapier did this in order to earn this high amount and stay far ahead of their rivals. The company also employed context-specific CTAs to get around any central or control dashboards and prevent any repetition of content.
Holded is an SMB-focused provider of intelligent business management software. In its 2020 Black Friday marketing campaign, upgrades and new subscribers received a six-month deal at a 50% discount. Campaigns for Black Friday are nothing new, and they are effective. However, you need to shake things up a little bit rather than just stir them if you want to have a significant impact. 
The majority of businesses provide a promotional code or a time-sensitive deal. Holded was able to attract new attention and convert a large number of potential customers into users for six months and life by providing such a sizable discount and for such a lengthy period of time. Their entire Black Friday 2020 week increased MRR by more than 6%.
Their Net MRR Movement for that week was almost 470% more than the weekly average for the two months before and following the campaign. Impressive statistics from a time-sensitive campaign showed that the number of new business subscribers that week was around 4 times higher than their norm.  
Making screenflow films that follow your leads and clients through the process is another excellent method to highlight your best features and functionalities. This is something that the online futures trading platform Tradovate excels at, pulling back the curtain to demonstrate how their solution actually operates.  
To increase confidence and create a wow factor with well-known names that have praised your service, use client testimonials. The easiest place to do some little name-dropping is on your own website. Slack is a company that does this. It highlights Intuit on its home page, with a brief excerpt from a testimonial and a suggestion to read the complete case study.  
Slack bills itself as a tool that makes teamwork more productive, encourages cooperation, and streamlines communication. Real-time messaging, file sharing, interfaces with third-party applications, and the capacity to create channels for certain projects or themes are some of its primary value advantages.  
An essential component of SaaS marketing is focusing on the features and showcasing them in gifs or movies. When a potential customer logs in and begins using your solution, they want to know exactly what to expect. By showcasing your top features, you may help them envision what your SaaS product can achieve for them. Here are three excellent feature marketing examples. On its home page, Monday.com, a project management tool, makes excellent use of a brief, looping video that provides an inside peek at how its project boards operate.  
Zoho is a potent set of business management tools. Their add-free email suite is their most well-known offering. Here, we'd want to concentrate on their referral program. Referral campaigns are a terrific approach to reactivate your inactive users and attract new customers that your previous marketing initiatives haven't yet attracted. You boost your chances of acquisition by building confidence in your product by utilizing your existing customer base to expand your business. 
Through Zoho's referral program, both the user and anyone who would use the referral received five free user accounts. This increased the reach of Zoho among pertinent networks. Unquestionably a method to retain in your books.  
Brand-awareness initiatives are excellent ways to introduce your items and brand to new customers. A presentation software called Pitch launched a PR effort to raise brand awareness after securing fresh funding. Pitch discussed the company's performance and the additional product features, using the funds in the campaign. Christian Reber, the CEO, and creator of Pitch delivered the video campaign in order to give it a human touch and improve engagement with the target consumers. 
Pitch received thousands of referring domains and PR links back to their website as a result of this fundraising news and brand awareness campaign. It also made their less well-known products known to their customers, thus it was a win-win situation for both their brand awareness campaign and their SEO efforts.  
The most recent industry benchmark for marketing is video, particularly for forward-thinking SaaS and software organizations. Potential customers must see your solution in action and hear from consumers who have found it useful. A straightforward client testimonial highlighting the benefits of Square's payment processing service is available. The brief 30-second film gets directly to the point about how small company owners will profit.  
Campaigns for marketing place equal emphasis on your target audience and how to add value to them as on your goods. With their Help Founders campaign, Userlist, an email and marketing service, succeeded in precisely that. 
They chose to assist businesses and creators since they were aware of how the pandemic affected them. This added value to their target market segment, spread the word, and raised brand recognition and natural traffic.  
With its space launch ad, Adobe Marketing Cloud takes a more conceptual approach and mockingly boasts its real-time data insights without actually demonstrating the service.
Wistia is a video hosting service designed with B2B marketers in mind. The "One, Ten, One Hundred" documentary video series is their most effective marketing initiative. In it, they issued a challenge to a Los Angeles-based video production business, asking them to produce three commercials for Wistia's SoapBox product, each with a budget of $1,000, $10,000, and $100,000. 
This is a superb illustration of SaaS marketing strategies that produce valuable content for viewers. In the video, they discussed how varied budgets aided and hindered the production and creative processes. This marketing effort significantly raised brand and item recognition. 
A good takeaway from Wistia's campaign is this: It's important to consider the money you'll have for your marketing campaigns and overall plan when talking about budgets. 
With its Drift Insider network, the conversational marketing solution provides on-demand access to exclusive information. Members gain close access to influential business figures through conversations with people like Chris Savage, the founder of Wistia, and Sara Blakely, the CEO of Spanx, as well as through practical education on subjects like MarTech and ABM.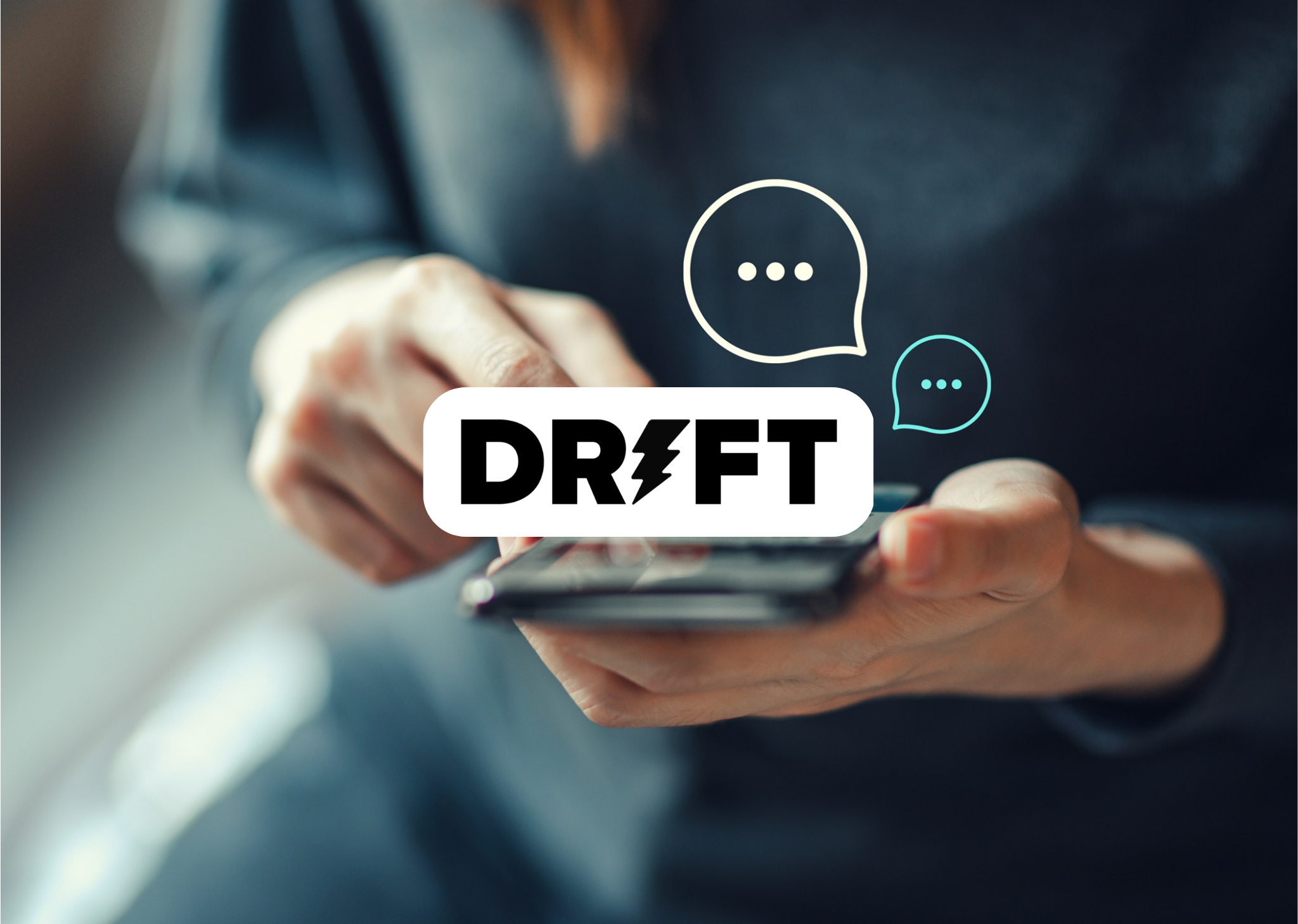 What're the best SaaS marketing strategies?
Software-as-a-Service (SaaS) companies can use many marketing techniques to promote their goods and attract clients. Instead of using intrusive advertising, inbound marketing focuses on acquiring and engaging potential customers through helpful content. It entails producing educational blog posts, e-books, webinars, videos, and other content assets that address the target audience's problems and offer remedies. SaaS organizations may draw qualified leads and nurture them through the buyer's journey by optimizing content for search engines, utilizing social media, and deploying lead-generation strategies like gated content.  
Giving potential clients access to free trials or freemium versions is another strategy. It can be a good way to show potential clients the value and advantages of your product. You can encourage people to explore the product's features and capabilities by offering a restricted version for free or a trial period. As a result, trial users may become paying clients and trust and engagement levels may increase. 
Your reach can increase by working with complementary SaaS providers or influential people in the industry. Co-hosting webinars or events, forming alliances for joint marketing initiatives, and using affiliate networks can all help to boost referral traffic and brand exposure. 
What is a good marketing campaign tool?
Everything relies on the goals you have. You'll most likely use several tools if not several. You'll likely need a CRM; before selecting one, consider the cost, functionality, usability, and compatibility with other software you intend to employ. Additionally, you'll likely need a CMS because it's quite possible that you'll have a website or blog. Additionally, you may want analytics tools; by far, Google Analytics is the most widely used. 
You could need a marketing automation platform or an email service provider. There are simply a lot of tools available. Consider looking for product comparisons, reviews, and services like Technology Advice, which helps organizations select the best software, if you're at a loss for what to pick and need some guidance. 
Best tools for email marketing/automation?
For email marketing and automation, there are many great tools available that may help you organize your campaigns and increase their efficiency. A flexible email marketing platform called Mailchimp provides a number of tools for designing, sending, and automating email campaigns. In-depth analytics, marketing automation, A/B testing, list segmentation, and customized templates are all provided. 
ConvertKit is a platform made especially for bloggers and creators. It features configurable landing pages, user-friendly email automation, opt-in forms, and subscriber tagging. In order to enhance lead creation, ConvertKit also offers cutting-edge tools like automated funnels, visual automation builders, and content updates. 
A full marketing automation platform with email marketing features is ActiveCampaign. It provides split testing, lead scoring, complex automation processes, email personalization, and CRM connectivity. In-depth reporting and analytics are also available from ActiveCampaign to monitor the effectiveness of your efforts. 
An all-in-one marketing platform called Sendinblue offers marketing automation, email marketing, and SMS marketing. It provides functionality for transactional email, contact segmentation, workflow automation, and easy email builders. Additionally, Sendinblue offers a strong CRM and supports SMS marketing campaigns. 
Best marketing calendar software?
To help teams manage, plan, and carry out their marketing campaigns, CoSchedule provides a comprehensive marketing calendar tool. It offers a visual calendar, task management, collaboration tools, social media scheduling, content planning, and integrations with well-known programs like Google Analytics, HubSpot, and WordPress. 
Trello is an adaptable project management application that can create marketing calendars. Teams can create and organize tasks, set due dates, and monitor progress using this card-based system. Making a visual marketing calendar is simple with Trello thanks to its configurable boards and lists.  
Wrike is a project management program with capabilities good for managing marketing calendars. It offers configurable processes, task management, team collaboration, and visual timelines. Marketers can effectively develop and manage their marketing calendars because of Wrike's adaptable structure.
A popular and convenient tool for constructing a marketing calendar is Google Calendar. Teams can use it to plan events, remind people to do things, exchange calendars, and work together in real-time. Google Calendar is a straightforward and practical choice for smaller teams, albeit possibly lacking some complex features in comparison to specialized marketing calendar software.