Best Software to Create Newsletters
Newsletters are quite an understated form of communication. But it is one that is definitely important and prolific in all kinds of industries. Newsletters are essentially print or digital media that is comparable to newspapers or magazines. But are much more condensed in information. They include all kinds of written content depending on who is creating them, such as articles or blog posts, details on upcoming events, important announcements, and more.
All kinds of people create these newsletters for their dedicated subscribers. An example of how newsletters are used can be applied for blog writers online. A blog writer can launch a newsletter that their subscribers can choose to be a part of in order to regularly obtain new publishings of this newsletter to stay updated on what blogs and topics are being written about.
Newsletters are a great way to build solid relationships between businesses, entrepreneurs, writers, and more to form a concrete relationship with their audience members. However, they first need to be done right. It is important to remember that the written content may be the main focus of a newsletter. But what is equally as important is a newsletter's visual appearance. However, it can be quite difficult to find a high-quality editing or infographic program that can create great templates for newsletters. In this guide, we'll be discussing the best software to create newsletters, together with their price points, system requirements, and unique features that set them apart from their competitors. 
You might also like: How to Add Bullet Points in Powerpoint
Best Software To Create Newsletters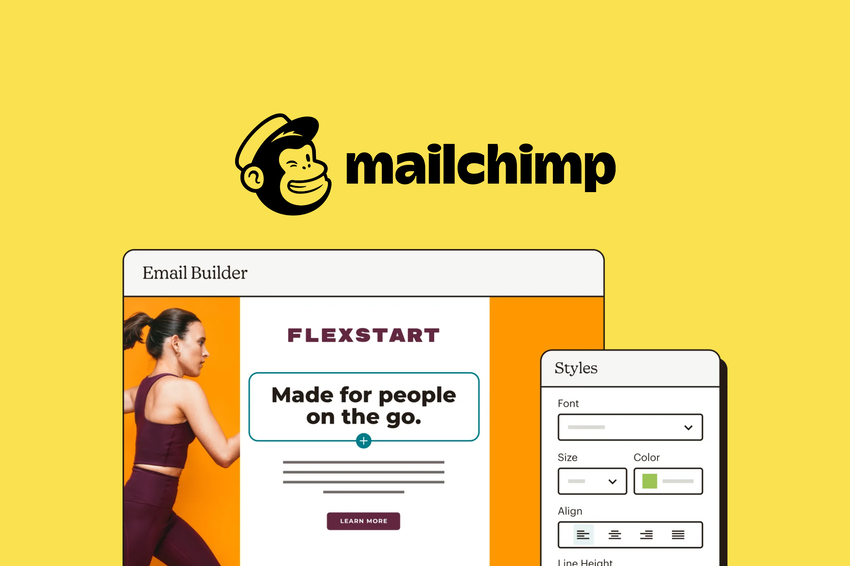 MailChimp is one of the most popular platforms where users can create newsletters. This is mostly attributed to how beginner-friendly the platform is. For those who want to start a newsletter but have little to no knowledge on the ins and outs of creating it, MailChimp is the best place to address the lack of knowledge and to guide users on how to create an engaging newsletter.
MailChimp features a great variety of newsletter templates, that can easily be customized using a drag-and-drop editor. This editor is incredibly convenient for tweaking existing newsletter designs or for making them from scratch. 
2. MailerLite
MailerLite is another similar platform to MailChimp. It is an all-in-one platform for creating, customizing, adn sending around original newsletters. What makes MailerLite incredibly convenient is that it is a cloud-based platform, making managing all of your newsletters and projects easier to handle compared to having to manually manage them offline. 
MailerLite features three different editors to create your campaigns: a drag & drop editor, an HTML editor, and a rich-text editor. There are also existing templates that you can choose from. MailerLite is also hands-on in assisting its users to share these newsletters to their clients' audiences. There are options to automate your workflow with the platform's automation builder, and tools to help manage your subscribers and newsletter activities. 
MailerLite's price packages are incredibly accessible and affordable. You can use the platform for free for a newsletter plan that targets 1,000 subscribers and 12,000 monthly emails. There are also custom prices for enterprises that have over 1,000 subscribers.
You might also like: How to Add Text Box to PDF on Microsoft Edge
Canva is a favorite among all kinds of users online when it comes to graphic designing, presentation creating, and of course, newsletter making. It has thousands of free templates for not only newsletters but also other types of digital works that you can choose to integrate or use to change up how you format your newsletters. These include different card sizes, infographics, and more. 
In Canva, you can import all kinds of design elements into your canvas. These include stickers, animated designs, shapes, text, and more. Most of these elements can be accessed for free and can be searched on Canva. When importing photos, you can also directly edit them on the platform. And also perform tasks such as removing the photo's background and adding filters.
Canva is incredibly accessible because almost all of its features can be used for free. For students and educators, they can avail a premium account for free using their assigned institutional email, but for independent professionals, it costs around $12.99 a year for one user. 
The final platform on our list of best software to create newsletters is Adobe InDesign. Much like other Adobe Creative Cloud products, you can expect InDesign to be one of, if not, the best platform food creating newsletter templates and projects. As well as other similar projects that require in-depth layout design. Besides newsletters, you may also use InDesign to design, format, and even publish books, digital magazines, and other readable materials. 
InDesign has all kinds of designs with their own unique tools that are compatible with each specific template. There are also templates created by independent users that you can import into InDesign to use. The platform has all kinds of features such as creating different frames and shapes, versatile text settings, indices and table of contents options, grids and guides, and more.
InDesign costs more to use compared to the other picks on our list. There are different price packages, but the lowest price for a monthly subscription is $20.99. 
You might also like: How to Stop Amazon Emails ( Step-By-Step Guide with Pics)