Our Top Picks: 10 Best Software to Design a Logo
Aside from the products and services a business offers, one thing that sets it apart from its competitors is its logo. With the technology today, it has been easier for people to create and design logos. In this article, we will share with you the best software to design a logo.
What is logo design software?
Logos are extremely distinctive, powerful graphic marks or symbols that can successfully communicate a brand message. They can also create a lasting impression on the audience. It can help a company gain exposure and develop its brand. Additionally, a top-notch logo ought to support the name of the company as well as the many goods and services it provides. 
Every corporate organization uses logo design to develop its most important component, a logo. With its assistance, you may design straightforward yet eye-catching logos that perfectly balance colors, text, and shapes to produce the very first favorable impression of your business.  
Additionally, anyone can use and create logos, regardless of their level of experience or expertise in design. You can use one of the many online logo-designing programs that are accessible for use. There aren't many other ways to obtain high-quality logo designs aside from that. 
For instance, to get the job done, you may either choose to work with a skilled freelancer or choose a business that offers logo design services. These choices, though, might be a little pricey for you. Naturally, the designs they offer would be quite unique. However, if you don't have the money for that, you can create the logo yourself with the aid of a suitable logo design application. 
Important things to consider while looking for the best logo maker software
The logo design program has a number of features that can teach you how to create a logo that is appropriate for your company. On the internet, you can get a variety of software that is either free or costs money. 
Any software you use, though, should be able to produce premium logo designs with little to no effort on your part. It should not be challenging to use, even for a beginner. Since users can easily drag and drop the elements to the desired area for making logos, drag-and-drop software performs better.
Best software to design a logo
The finest logo design app overall is Adobe Illustrator in terms of logo design software. Scalability and responsiveness are two major factors why it is the industry standard. The reason Jacob Cass, the site's proprietor, has used Illustrator, a vector-based design program, for almost two decades, is because it is the best at producing logos. 
Your logo designs will have smooth lines when you use Adobe Illustrator, which you can modify to fit varied resolutions and creative resources. Collaboration features, integrated tutorials, and support for 3D elements are some of the extra features offered by this software. 
Additionally, if you know how to use the Adobe Students and Teachers Discount, you may get Illustrator as well as a number of other design programs for a fairly low cost. A 7-day free trial is also available if you're not ready to commit. Check out our article on how to get Illustrator for free if you're interested.   
The engaging and user-friendly design of Looka makes it a wise design decision. By allowing you to save your logo ideas as JPEG, PNG, and vector formats like SVG and EPS, this top logo design software makes it simple to scale. Looka walks you through the creation of a logo.
You can include certain components that you want people to identify with your brand by adding icons and symbols for them. In addition to this, you can select the color scheme and general mood you want to convey. After creating your logo, you may use it in social media templates, experiment with color schemes, and even modify the entire design after the fact.  
The 'Brand Kit Subscription' add-on from Looka delivers everything you require to launch your company in addition to the logo. This means that you can use Looka for a variety of purposes, including social media posts, business cards, email signatures, letterheads, invoices, and brand guidelines. This is a premium add-on that costs $196/year if you also want an AI-generated website, or $96/year payable annually.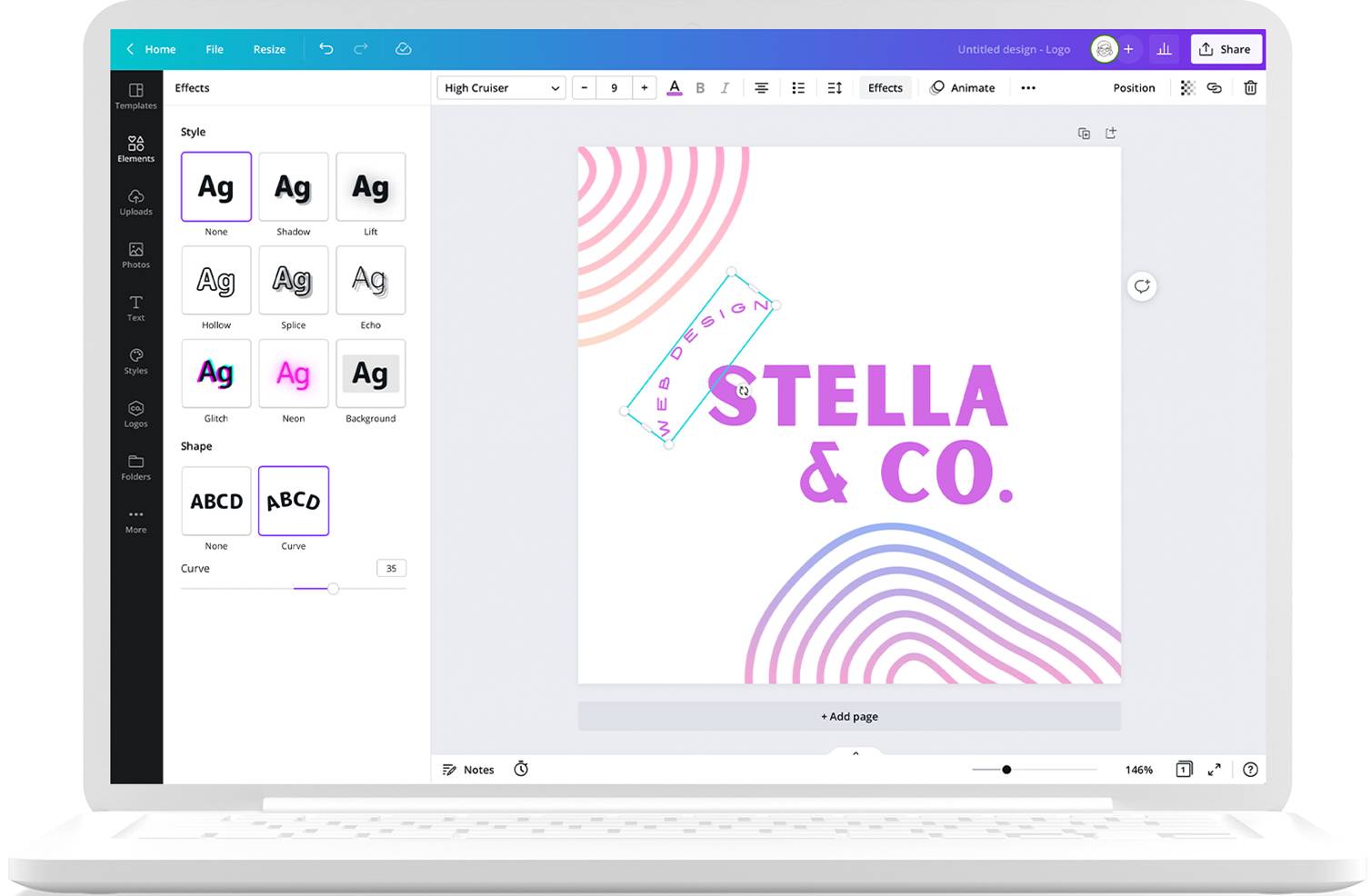 Professional software suites like Adobe Illustrator or Affinity Designer may seem intimidating if you're just starting out in the field of design. On the other hand, Canva Logo Maker's drag-and-drop interface and professionally created templates make it incredibly simple to create a logo in your browser.
It is simple to use, and helpful pop-up tutorials walk you through each step. Add your brand name to the template, then begin fiddling with the components until you get a layout you like. When finished, save your final logo as a PNG file and share it with others. Using your own photos and graphics is completely free, although graphic elements from the library start at $1 each.
Affinity stands out as the greatest cross-functional design software in terms of both caliber and adaptability. This cross-functional platform features a useful, approachable UI that works fairly well. Affinity Designer, a recognized program, excels at creating mock-ups, icons, user interface designs, and even artwork. 
Because it works with Windows, Mac, and iPad devices, it is useful and convenient for use while traveling. This program is easier to use than Illustrator. A software hang-on is economical and simple to obtain. For creative professionals, there is high-performance design software called Affinity Designer. 
With Affinity, you get blend mode, live effects, pan and zoom at 60 frames per second, and gradients. Depending on your preferences, you can choose a version with vector and raster capabilities or just vector if the majority of your work involves UI icons. Being able to handle PSD, AI, PDF, SVG, JPG, TIFF, and EXR file types is one feature that makes Affinity Designer stand out and is ideal for working with other designers.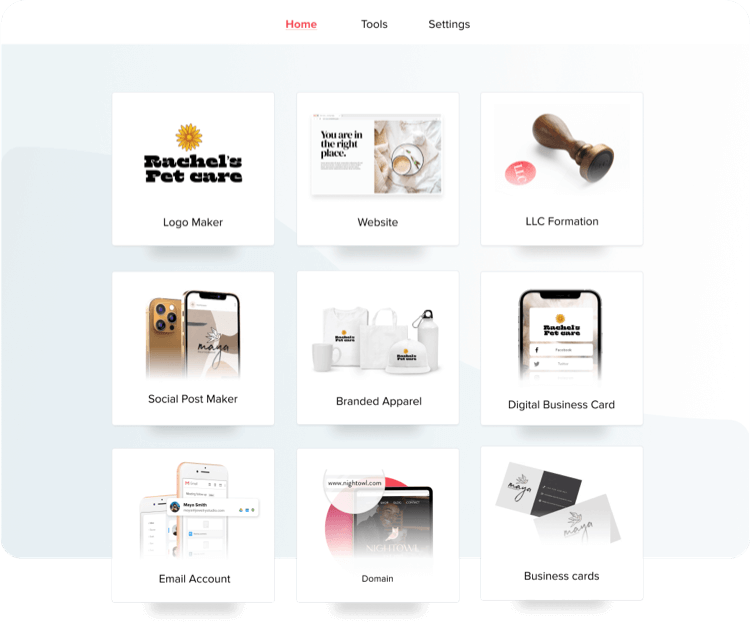 Tailor Brands Logo Maker is your best alternative if you have no design experience at all. Because it essentially does all of the designing for you, this software is the greatest logo designer for non-designers. After entering the text you want in your logo, you can choose between many font options. Once you're done, the program employs some clever AI to generate a number of potential logo designs based on your selections. It only takes a minute or two. 
The designs presented can refer to a symbol, an initial, or a name. You can immediately download one of them as an SVG or EPS file if you like it just the way it is if you like. If you like it, you can start customizing the text, typeface, colors, and other elements with the straightforward in-browser tools until you're satisfied.
You can use Tailor Brands Logo Maker for free, but to obtain high-resolution logo files, you must subscribe. You'll also get access to a logo resizing tool, your logo on various social media sites, a graphic design tool, stock images and icons, and an AI-driven website builder when you subscribe, making this a rather comprehensive bundle.
You can create logos and other creative materials for your business using the online design tool Designhill. Instead of requiring extensive design knowledge like other software, Designhill's online logo creation tool is ideal for business owners who are merely seeking a brand logo to launch their venture. You can select the company's industrial sector, the brand colors, and a choice of options and logo styles using Designhill's logo creation application. Additionally, Designhill offers a number of reliable and understated solutions. The limitation of Designhill is that some of the designs can be simplistic and generic.  
Due to its misspelled tagline "Professional Logo Studio" on the program Store, ICONA Logo Maker, a premium program for iPhone and iPad, provides a very bad first impression. For some reason, after more than four years, ICONA still hasn't changed the error. However, aside from that, this logo creator is really quite good. You're less likely to produce a generic logo that looks just like everyone else's thanks to the more than a million configurable designs, 350K+ picture backdrops, and bespoke hues ranging from solid colors to gradients.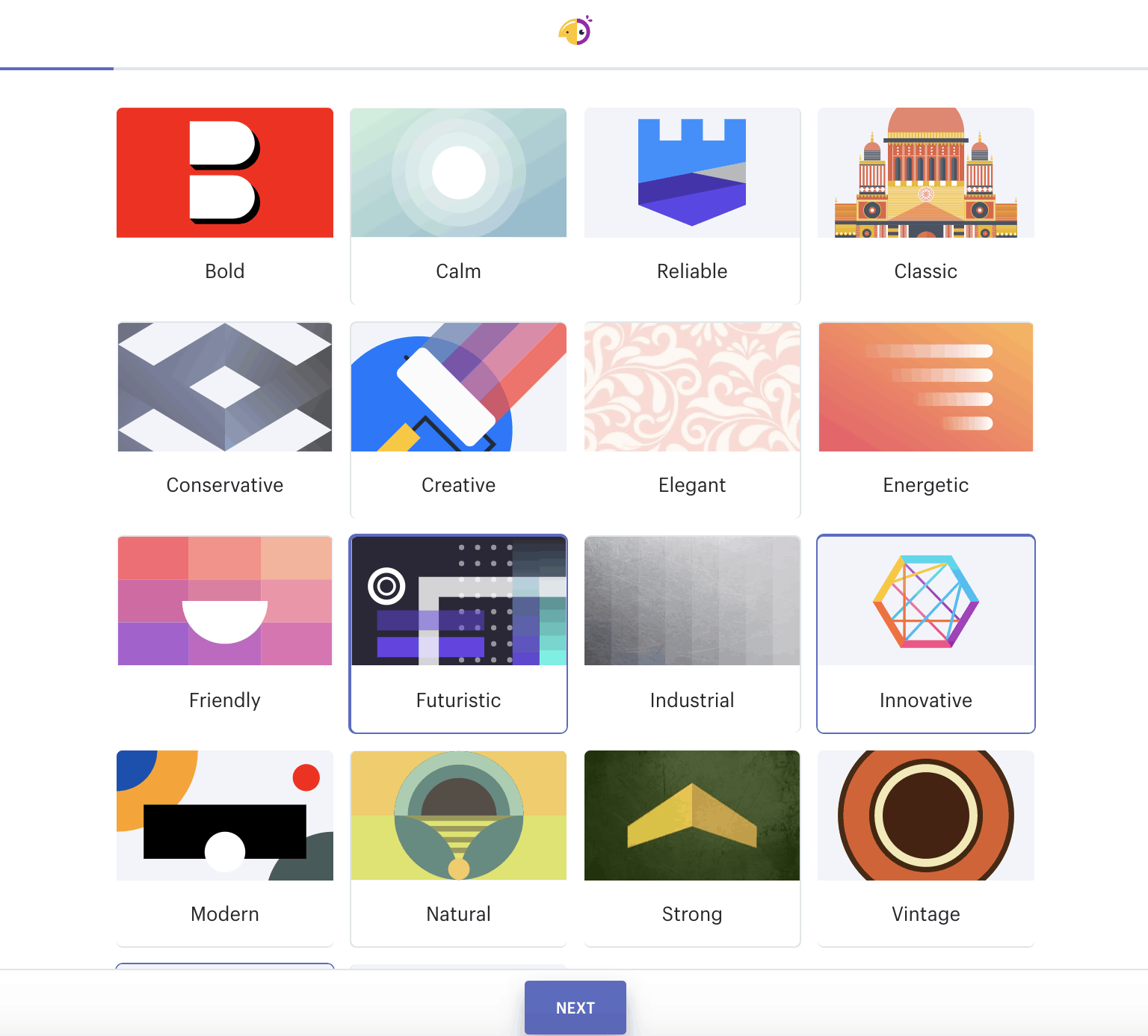 Hatchful by Shopify is a good choice if you want online software that users can customize in interesting and useful ways. It is a free tool for creating logos that don't require any design expertise or experience. 
You can save money using Hatchful on both the software and a qualified designer. This logo design website offers many intriguing customization choices. They let you experiment with various styles, logo templates, colors, and a wide range of symbols to make your brand stand out. 
Hatchful is a web design tool that gives the most customization and versatility to match your budget, despite not being as widely known as more well-known online logo creation programs like Designhill. 
Another website creation tool that gives away free logo design tools is Squarespace; in fact, it was one of the first. Although it is free, the Squarespace Logo Creator still has a very rudimentary interface. The browser-based program creates a logo for you when you provide it with the name of your business. The Noun Project offers a variety of symbols, but that is the extent of the customizability. The process is quite rapid, but don't expect anything physically stunning because there is so little customization.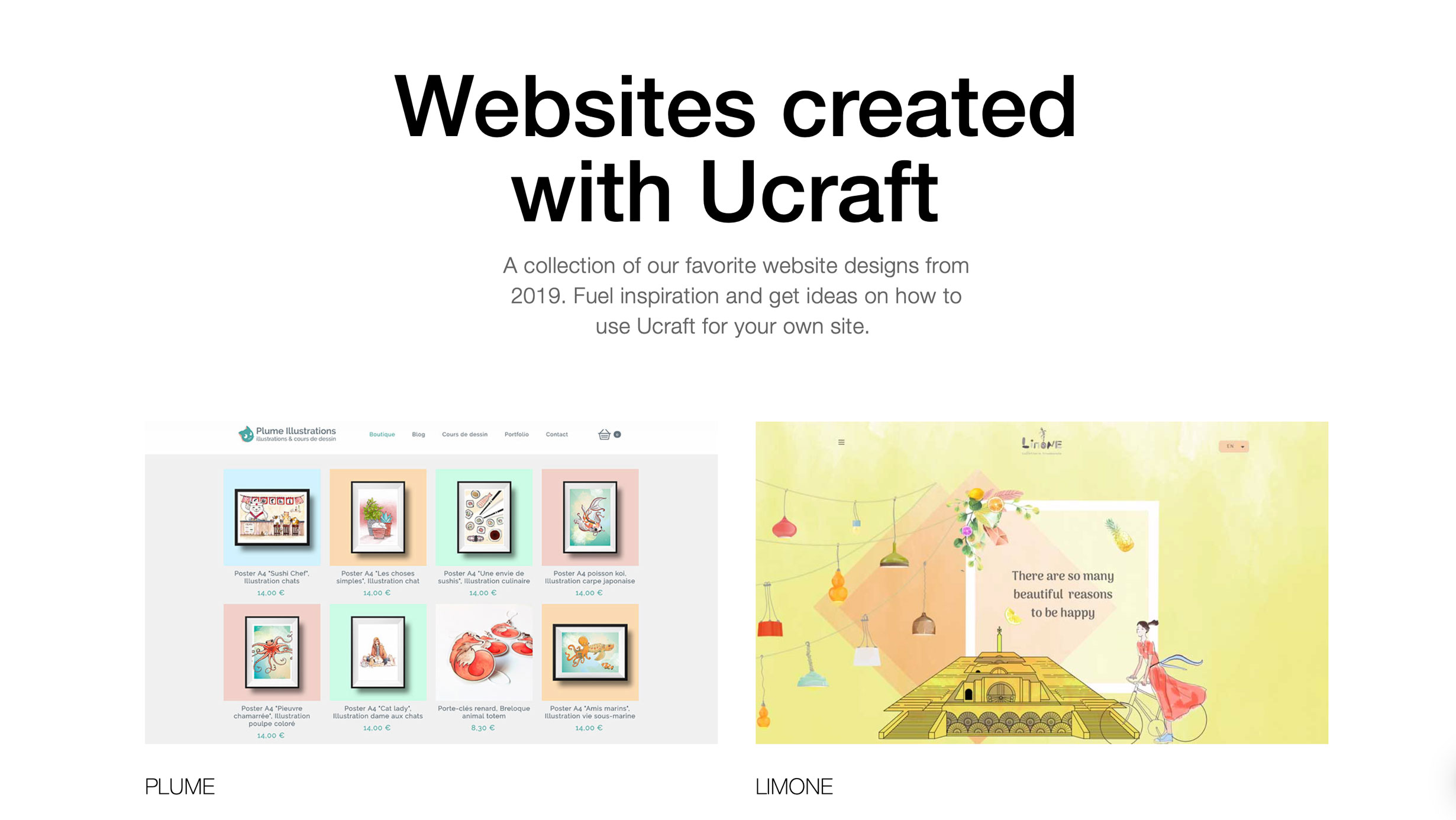 Rather than relying on an automatically created logo, would you like to create something unique? One of the few platforms for creating websites that offers a Free Logo Maker that enables you to achieve that is Ucraft. Type your text by selecting the "Text" button, then adjust the size, font, etc. To finish your design, add shapes, icons, and/or backdrops. This is obviously not Adobe Illustrator. There aren't many options, but it's quite simple to use, and you can get a high-resolution PNG version of your logo without spending any money. 
What is the best software for 3D logo design?
Photoshop CC: In spite of popular assumptions, Photoshop features respectable 3D skills. If you utilize Photoshop, this is fantastic because you can pick it up very quickly, but don't anticipate having a lot of flexibility. 

The industry standard for incredible 3D modeling and texturing is Cinema 4D. However, it comes with a somewhat high learning curve and amazing versatility and complexity.  
What is open-source logo design software?
 An open-source logo design tool is one that has its source code made available to users under an open-source license, allowing for unrestricted access, use, modification, and distribution. Open-source software promotes teamwork and community participation in the creation and advancement of the software. Inkscape is one instance of open-source logo design software.
A capable vector graphics editor called Inkscape has tools and functionality for designing and altering logos. A vast variety of drawing and editing tools, and support for several file types, layers, shapes, text, and other features are all included. The operating systems Windows, macOS, and Linux all support Inkscape.  
Users can alter and customize Inkscape to meet their unique needs because it is open source. It also gains from a community of developers who work together to continue and advance it. Inkscape also offers comprehensive tutorials and documentation to aid users in learning how to use the program. Despite being a general-purpose vector graphics editor, Inkscape is a useful tool for creating logos. It's important to keep in mind, though, that there are also proprietary software programs available that are for creating logos, such as Adobe Illustrator and CorelDRAW. These proprietary tools may be more expensive but frequently offer more specialized features and resources that are specifically intended for logo design. 
Are there any free logo makers?
 Yes, you can build logos without having to have specialized technical knowledge or advanced design skills using a number of free logo makers. To assist you in creating a logo that meets your demands, these online tools often offer a user-friendly interface and a variety of configurable templates and elements. A few well-liked free logo generators are: 
With a straightforward drag-and-drop user interface, Canva provides a large selection of logo layouts, fonts, icons, and illustrations. It offers both free and paid parts, making it simple for you to make logos with a professional appearance. 

Simple logo design software like LogoMakr offers a library of icons, typefaces, and shapes. You can personalize and mix these components to make your own unique logo design.