Best Software to Quantize Audio
Creating music is fun and a passion for a select few, but in pursuing the craft, there can be errors and bumps along the way. For both musicians and producers alike, there might be times when certain notes of your compositions might be recorded wrongly. Whenever those occurrences may happen, quantizing the audio of your music is the key. 
Quantizing an audio simply involves aligning the notes of your recording into a MIDI sequencer or digital audio workstation (DAW) with the "grid." This makes even the most inaccurate and "messy" performances sound crystal clear to the listener. Not all digital audio workstations (DAW) have this feature, and some that do are highly inaccessible unless you are a professional. 
In this guide, we'll talk about the three best software to quantize audio, as well as their other features that can help you with more of your music making. We'll also answer some frequently asked questions that concern quantizing audio and music. 
You might also like: 9 Best Free Audio Equalizer for Windows 10 (2022)
Best software to quantize audio
The first software on our list is Ableton Live, highly regarded as one of the best DAWs that both beginner and professional musicians or producers can use for their work. This is because Ableton Live is highly flexible with modern features that cater to every musician's needs. Quantizing audio in Ableton Live is the same process as quantizing MIDI on the platform, making it easy and accessible for its users. 
For its other features, Ableton Live includes a Session View feature which allows you to easily view how your piece is coming together. it displays the different "cells" that make up what you're working on, which include voice recordings, instrumentals, and loops. You can select any of the cells and assign a certain part to them depending on what you want to add. 

Logic Pro X is another popular DAW that makes quantizing audio easy and pain-free. It is both a DAW and MIDI sequencer platform that is exclusively available for macOS desktop systems. The platform provides you with a comprehensive software instrument library, as well as other audio effects that you can add to your audio. 
Moreover, Logic Pro X supports MIDI keyboards, and even scoring for music notation. There are other advanced features that make Logic Pro X a highly sophisticated DAW. One of the only limitations to it is the fact that only MacOS users can access it.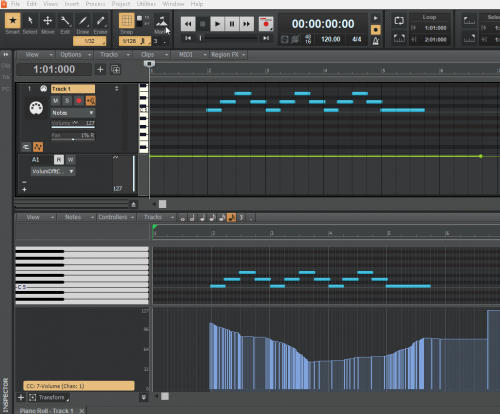 Cakewalk features all of the essential tools that musicians and producers need to compose their dream song. Its user interface is award-winning because of how well-designed it is, making it a great option for both beginners and pros. Unlike others DAWs, Cakewalk also allows you to use an unlimited number of tracks in a single project. Cakewalk also supports quantizing audio with its features. 
The final software on our list for the best DAWs to quantize audio is Studio One. Unlike the previous three softwares we've discussed, Studio One is completely free to use. Despite this difference, many call it the best DAW that can be used. This is highly due to its built-in instruments and effects that can be used. Moreover, the interface is highly intuitive, making it easy to navigate, even for beginners. 
You might also like: 12 Best Free Audio Editing Software for Windows 10
How do you quantize audio?
Quantizing audio will be different depending on what digital audio software you use. For the softwares we've talked about in this article, you can quantize your project's audio using their different features or commands. Generally, you can manually quantize audio by moving around the note or notes you want to adjust on the "grid" of your project to adjust their timing. However, do note that changing these elements of your project will naturally affect the other parts of your work. This is where other features such as time quantization or quantize resolution come in handy, helping you quantize your audio more accurately. Not all DAWs have these mentioned features, so be sure you're comfortable with the platform you're using
Can you quantize an audio track?
Yes! Most DAWs allow you to quantize audio tracks, however, some platforms make it easier than others. Underdeveloped DAWs will allow you to adjust the timing of your project's notes, but you will have to do it manually. The softwares we've mentioned allow you to do it automatically using different commands and features. 
Can I quantize in audacity?
Audacity is a free audio editor and recording software that you can usually use for non-music projects. It's not a digital audio software that has features suitable for music production with instruments and vocals. Because of this, there is no quantization support nor MIDI support. The closest thing to quantizing audio in Audacity is its ability to mark certain bars and beats to line them up to audio clips.
Does FL Studio have quantize?
You can also quantize on FL Studio! Because FL Studio is also developed as a DAW, it supports the needed features for audio quantization such as MIDI support. 
You might also like: Audio Video Mixing Software for PC