Best Software To Use with HUION Kamvas Pro 13
Among the market of graphic tablets and digital drawing pens, HUION is one of the leading brands that artists prefer to buy today. They have an extensive number of graphic tablets and tools that cater to artists of varying skill levels and experiences. For beginners, the best product for them is the HUION Kamvas Pro 13. 
The HUION Kamvas Pro 13 is a graphic tablet that has a display screen of 13 inches. Compared to its other competitors that are sized at 15 inches or 12 inches, the Kamvas Pro's size is the perfect one for people with smaller workspaces than others. This makes it a flexible option for beginners who don't have a fully developed workspace yet. It also makes it easier to transport from place to place. 
The Kamvas Pro 13 also fares well for those who prefer a sleeker and more modern design, compared to its predecessors which were quite clunky and heavy to hold. It also has a 1080p resolution, making it one of the best starter tablets that don't compromise quality for its price and understated features. 
In this guide, we'll be discussing the best software to use with the HUION Kamvas Pro 13, as well as their features and pricing details.  
Best Software To Use with HUION Kamvas Pro 13
Clip Studio Paint is arguably the best choice for the HUION Kamvas Pro. Since this device is best suited for beginners who are new to digital art, Clip Studio Paint has all of the tools they'll need to create the kind of art they're envisioning. Clip Studio Paint is a paid software that is very flexible in terms of its capabilities and what you can create with it. Its tools allow you to create all kinds of concept art, character art, and even comic-like art and animation.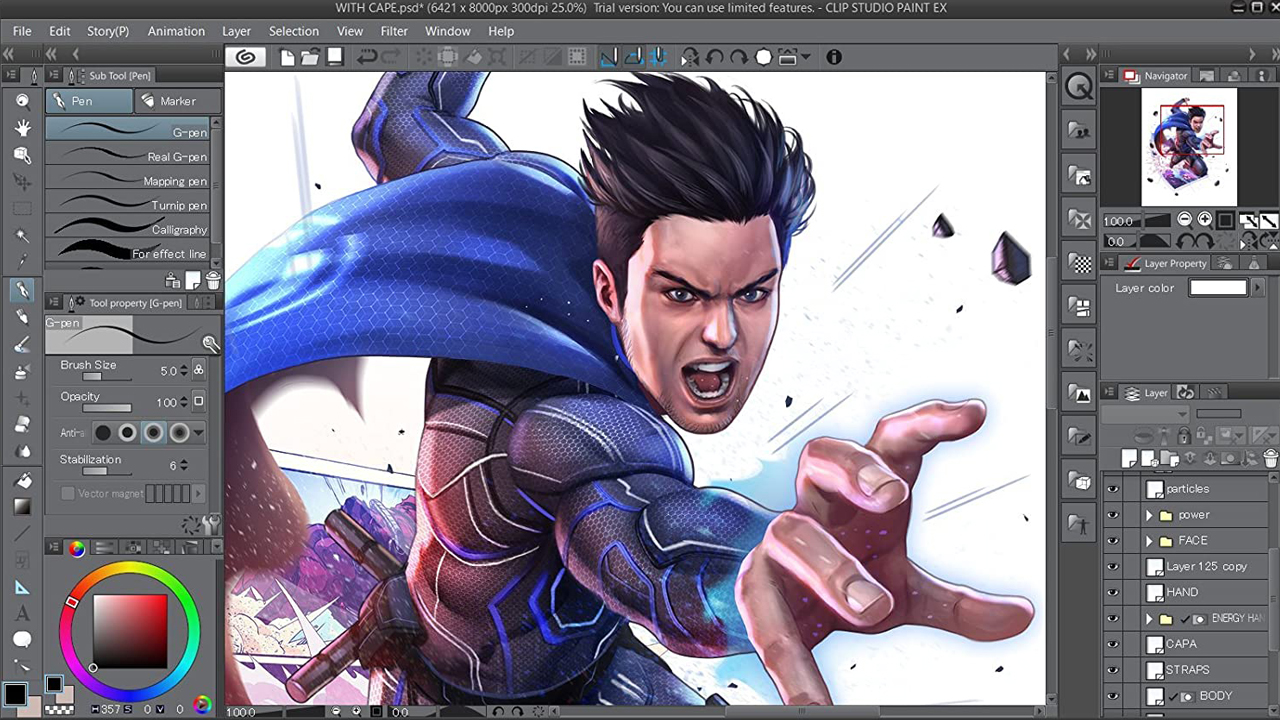 Unlike other drawing or art platforms, Clip Studio Paint has unlimited and customizable brushes that you can use. You can also import different brushes into the platform. There are also extensive tools and options for palettes, tools, and effects that you can add to your work.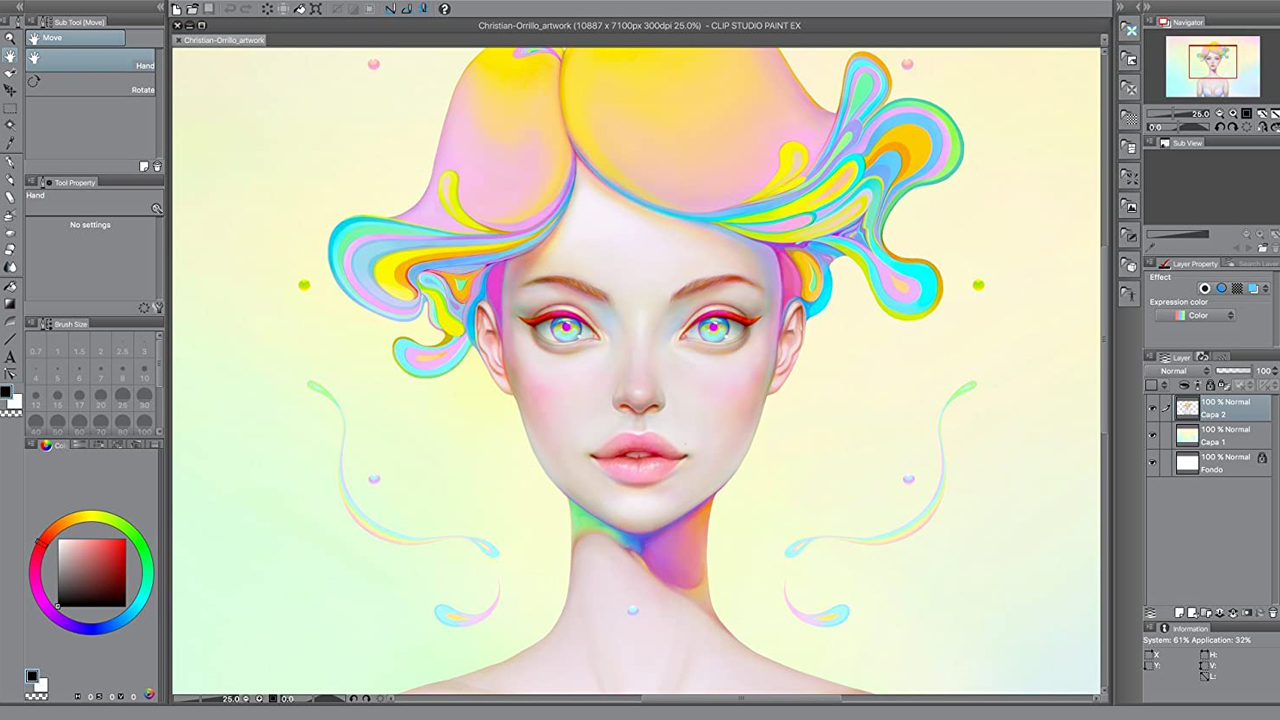 There are three different versions of Clip Studio Paint that you can purchase: Clip Studio Paint Debut, Clip Studio Paint Pro, or Clip Studio Paint EX. Debut is the barebones and beginner version of Clip Studio Paint. The software isn't sold commercially, but it is bundled together with other products such as graphic tablets whenever you purchase these items. Clip Studio Paint Pro costs $59.00 for a lifetime, one-payment subscription to the software. For Clip Studio Paint EX, which has more features compared to the Pro Version, it costs around $219. 
Adobe has been one of the leading companies in creating software for creatives across the globe. Photoshop is arguably its leading and most successful product, making it a staple in each artist's kit, no matter what kind of medium they work with. Adobe Photoshop is incredibly great for the HUION Kamvas Pro 13. Photoshop is equipped with extensive and comprehensive tools that are quite intimidating for beginners. However, there are a lot of resources online that provide tutorials on how to use these different tools. This makes Photoshop one of the most flexible software for drawing, graphic design, comic creation, character art, and more.
Adobe Photoshop can be purchased in different ways. You can subscribe to the program as a singular software either monthly or yearly. As a single subscription, you'd pay $20.99/month or $239.88/year. However, you can also avail of other Adobe products by obtaining a Creative Cloud license that can grant you access to Photoshop, and other apps like Illustrator and more.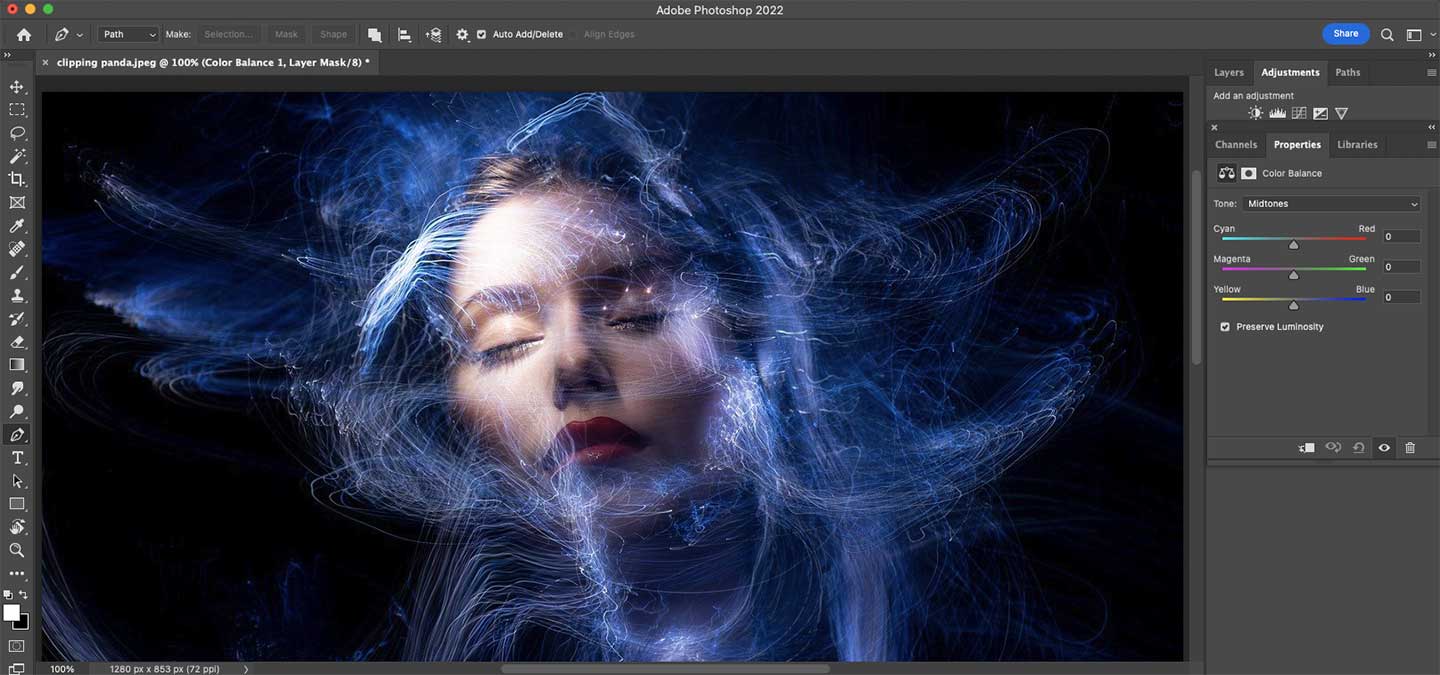 The final pick on our list is Krita. Unlike Adobe Photoshop or Clip Studio Paint, Krita is completely free to use, but it doesn't rob you of a high-quality art experience. This software is considered the best for beginners because it gives them a great starting arsenal of tools and palettes to help them understand the basics of digital art. 
Krita has a comprehensive set of tools and an intuitive interface, making it a less intimidating software compared to others available today. It is sleek and modern, making its features highly updated and appealing. All in all, Krita has everything you need for no payment needed.
What software do I need for HUION Kamvas 13?
The HUION Kamvas Pro 13 is compatible with most drawing software, so you don't have to worry much about a program's compatibility with your device. You just simply have to ensure that your Kamvas Pro 13 is linked properly to your PC, and that your chosen software runs properly. 
Is there a Huion drawing app?
Unfortunately, HUION does not have a drawing software that you can use together with the Kamvas 13 or with its other tablets. However, they have a mobile drawing app called HUION Sketch that you can download on Google Play. 
Is HUION Kamvas 13 good for drawing?
Yes, the HUION Kamvas 13 has been recommended by artists and creative professionals, especially for beginners who have yet to purchase a drawing tablet. 
Is HUION Kamvas 13 compatible with Photoshop?
Yes, the HUION Kamvas 13 is compatible with Photoshop