Best Software To Use With Skytrak
If you're an avid fan of either casual or professional golf, you have probably heard of the gadget called the SkyTrak. The SkyTrak is essentially a tracking camera that is able to detect and capture high-speed images of golf balls once they are hit by a golf club. By taking these high-speed images, people can then measure the distance and speed at which the ball was travelling at. The SkyTrak is similar to the Trackman, but is sold at a much lower price, making it a more affordable option for those who want to try out this kind of device for the first time. It is often used for practice either indoors or outdoors by setting up the SkyTrak with a mat. The device can then be linked to your mobile device where the data can be exported to. 
In this article, we'll be discussing some of the best software to use with SkyTrak. This software can help in simulating golf games and actions, and ensure that your SkyTrak is as accurate as it can be. 
Best Software To Use With Skytrak
The Golf Club 2019 is one of the most popular simulators that are paired by golf players with their SkyTrak devices. This is because it comes with the basic features that golf players look for when it comes to golf simulators. The Golf Club 2019 features all kinds of game modes that range from multiplayer, to offline and online versions. It houses over 100,000 different golf courses that you can choose from, which vary according to difficulty and creativity. Finally, there are different online events that you can participate in to see how you fare with other golf players like you.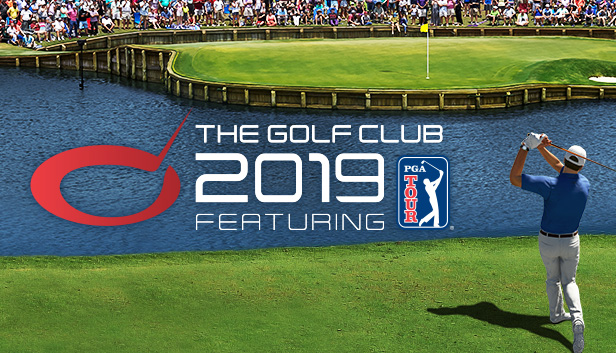 To use TGC 2019 with your SkyTrak, you'll have to purchase the full package with the launch monitor and the Game Improvement plan, or any other plan that succeeds it. TGC 2019 costs $895 for a one-time, lifetime purchase of the program. You can also choose to pay for the program as a subscription by paying $479 annually. 
E6 Connect is another high-quality and highly sought-after golf simulation program, that is highly praised because of its variety of content. There are different online and offline activities that are similar to the likes of TGC 2019. There are games and events that you can play with players online. There are also mini-games that you can play by yourself, offline, as a means to practice your golf skills. Arguably, E6 Connect is a program that boasts insanely cinematic visuals. 
That benign said, the E6 Connect is much pricier compared to TGC 2019. It costs $2500 for all of its content and features. It includes 27 different courses and 17 practice courses to play. 
World Golf Tour, otherwise known as WGT, is the final golf simulator on our list. Unlike 36 Connect and TGC 2019, WGT features a bit less in content but is still a high-quality simulator nonetheless. It has different golf courses that are based on popular golf competitions and championships. These include courses that were set in Pebble Beach, Bandon Dunes, Olympic Club, and more.
WGT also boasts different multiplayer and community-based features that make the virtual golfing experience much more interactive. WGT has private country club communities that you can join to compete in different exclusive tournaments and matches in. There is also the Topgolf Multiplayer mode which allows you to go head-to-head against six other golfers in a unique type of gameplay.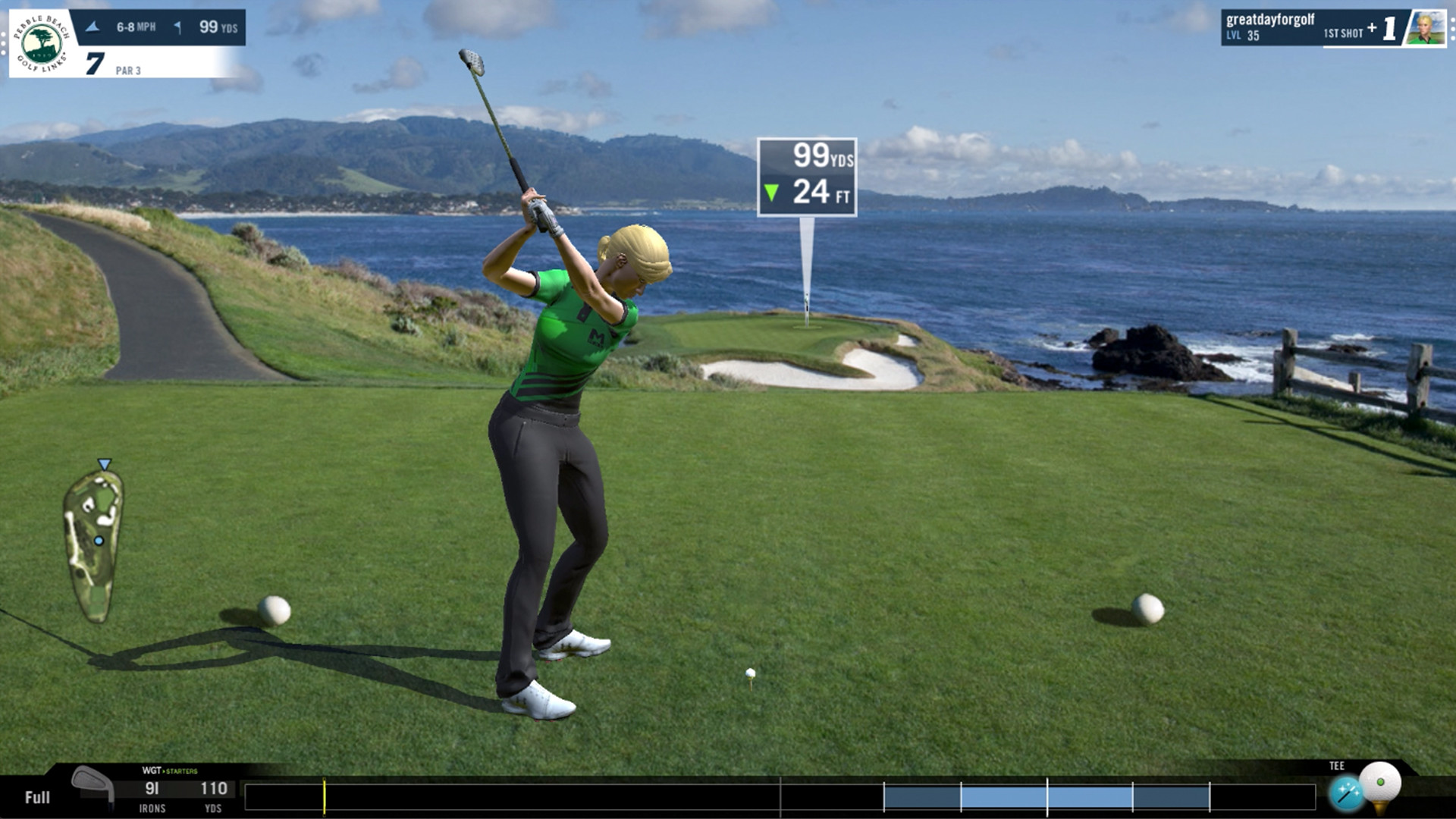 Unlike the expensive simulators on the market, World Golf Tour is completely free to play. You can avail of the game by accessing it on Steam. To link it with your SkyTrak, simply download it from your mobile device's App Store and connect it to your Skytrak app. 
What is SkyTrak compatible with?
The SkyTrak is compatible with different devices. For mobile devices, you can access SkyTrak's software on the iPad Air 2 or newer, iPad Pro, and iPad Minis 3 or newer. For iPhones, SkyTrak can only work on the iPhone 6S and newer. For Android devices, SkyTrak is compatible with the Google Pixel C, Samsung Galaxy Tab S3, Samsung Galaxy S6, Samsung Galaxy Tab S2, and Samsung Galaxy S8. However, newer models with Octa-core or dual-core processors are also able to run the SkyTrak well. 
The SkyTrak is also compatible on PCs. It can run on computers that run Windows 7, 8, and 10, with at least 2GB RAM and a processor of Intel Duo Core at 2.0 GHz or higher. Take note that certain golf simulators, like WGT for example, cannot run on PC devices. 
What is best way to connect to SkyTrak?
There are three different ways to connect your device to your SkyTrak, making your optimal choice depends on your current circumstances. If you are connected to a Wi-fi network and you want to access online features, the optimal way to use the SkyTrak is to do it over your internet connection. Besides this, you can also connect your SkyTrak to your device via a home connection, or by connecting it with a USB cable. This option is best when you're outside. 
How much is WGT for SkyTrak?
World Golf Tour is completely free to download and use with the SkyTrak, if you purchase the SkyTrak Game Improvement Plan. There are additional courses and content included for your WGT if you purchase this package. However, as a lone app, WGT is free to use. 
Does GS Pro work with SkyTrak?
Yes, the GSPro can work with the SkyTrak.