What is the Best Way to Run a Small Business in 2023?
What is the best way to run a small business? Starting a business is one thing; running a successful one is quite another. A business's success depends on a number of things. We'll discuss the most recent information in this article that you should be aware of before starting a small business. We'll discuss the elements that affect business success and offer some expert advice on how to manage and sustain a successful enterprise.  
What does business success look like?
Running a successful business can be difficult since there are many different ways to gauge success. Each business owner must develop and adhere to their own distinct concept. Success means money to many people. While quick victories are thrilling, long-term wealth and progress are better outcomes. 
This may also apply to individual riches and the accumulation of pricey possessions like homes or cars. Others gauge their worth based on their capacity to find solutions for their clients' challenges. And for some business owners, success is how far they've come in achieving a goal or desire. Every company's present and future depend on revenue, gross profit, and cash flow. But for organizations to generate long-term value, they must define success according to their own standards. 
What makes a business successful?
The methods and routines that were successful in the past may no longer be effective today because of how swiftly the world is changing. You can be launching your first business or trying to change the course of your existing one. In any case, operating a business nowadays requires remaining accessible and absorbing a never-ending stream of information. 
1. Focus on the customer experience.
More information is available to clients and potential clients than ever before. 79% of customer care teams believe that customers now are better informed than they were in the past, according to HubSpot Research. And nearly 90% of the leaders surveyed claim that their expectations are higher than ever. The way you serve your consumers often has a bigger influence than your prices or goods. The impression you leave with a customer is also known as customer experience. It demonstrates to them your values and how much you value them. The way they perceive your brand at each stage and touchpoint of the client journey depends on this.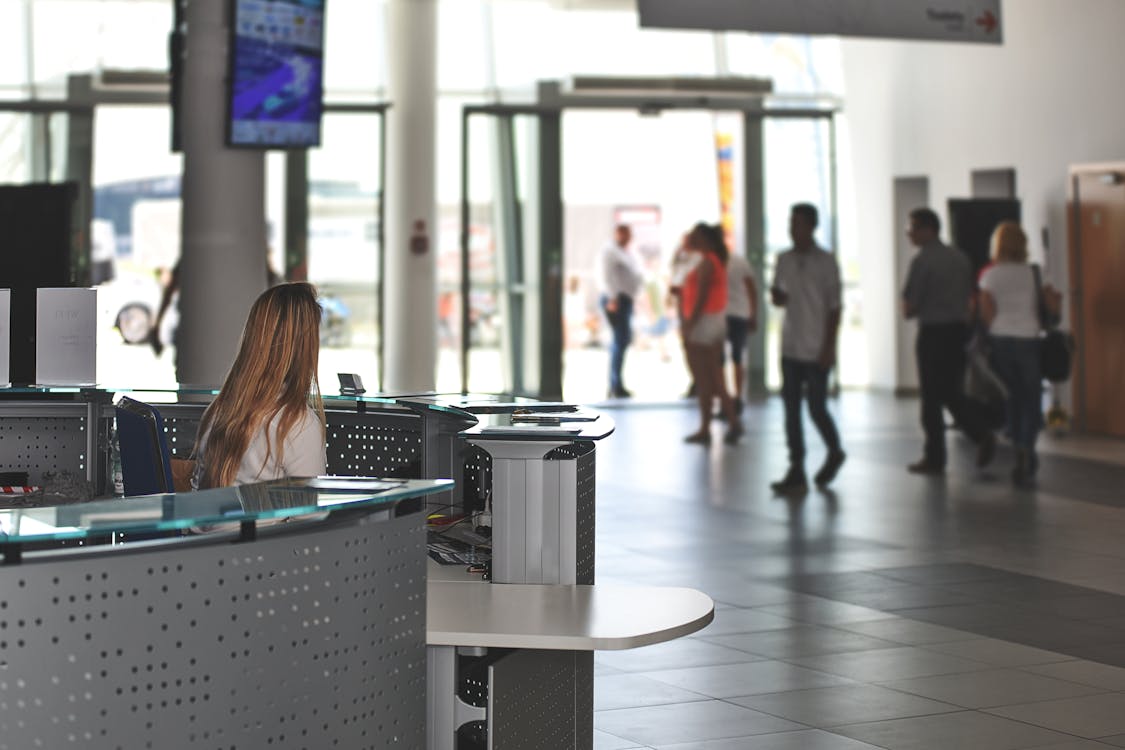 This implies that companies must concentrate on each stage of the customer journey. In order to build a fantastic customer experience, you must recognize the issues on that road and present fresh chances. Here are a few methods for developing a customer focus: Prioritize the customer experience by getting feedback from all members of your team. Reduce friction by taking action and concentrating on your consumers' top priorities. Consider the customer's experience with your goods. Address issues before they affect your audience. Spend money on educating and assisting your customer care employees. 
Customers want and demand a fantastic experience from start to finish, and they are willing to pay more for it. Are you prepared to offer that encounter? Are you providing a superior CX? You ought to be if you want to manage a prosperous company. 
2. A powerful business idea
The world's oldest corporations date back as far as 1,400 years. But many businesses struggle to survive. Over 14,000 American businesses declared bankruptcy in 2021 alone. Every company begins with a single idea. Some concepts carry more risk than others. Some concepts first appear like a fantastic idea, but they lose their appeal with time. You can use a few different strategies to locate a concept that can help your business succeed.  
Start by utilizing your knowledge first. Every specialty is trickier than it seems, as everyone who has ever had a passion project or profession can attest. As you understand more, the underlying pleasures and difficulties become more apparent. Video games, for instance, are more well-liked than ever. However, a player of Stardew Valley is not the same audience as a fan of Half-Life. You'll need to be more descriptive given their divergent game styles. This will assist you in identifying the issues that your video game company idea wants to address.  
You should then communicate with your neighborhood. It's a good idea to test the viability of your ideas with a group of individuals, whether that group is full of family and friends or is online. This process might assist you in developing your concept and identifying potential objections. Finally, prior to launching your business idea, research is crucial. It must be distinctive, beneficial, and of the highest caliber if you want to provide a good or service that people will pay for. It might take some time to perfect a concept of that nature before it is ready for sale. 
3. Offering value to your target audience.
Your brilliant company concept might result in value for the customer. But creating a business requires more than just a concept. It's really simple to think of a brilliant concept. Executing an idea in a way that achieves its goals effectively is challenging. Furthermore, no masterpiece is ever completed. To be valuable, many products will require regular updates based on user input and corporate suggestions. Even if your good or service is flawless, you can still add value. Trust is the cornerstone of any prosperous enterprise. Make sure your company goes above and beyond the expectations of your target audience if you want to gain their trust. What does that signify, though? 
Ensuring that your product actually achieves what you claim it to do comes first. Don't oversell your product's capabilities or make excessive promises. The value of the entire client experience, from assistance to instructions to your return policy, comes next. Value extends beyond the price you charged for your goods or the price you requested in return for it. It all comes down to how you live up to your customer's expectations. For instance, PopFlex doesn't just sell inclusive athleisure clothing; it also operates the female fitness channel Blogilates, which features diaries, tools, and accessories to help its users.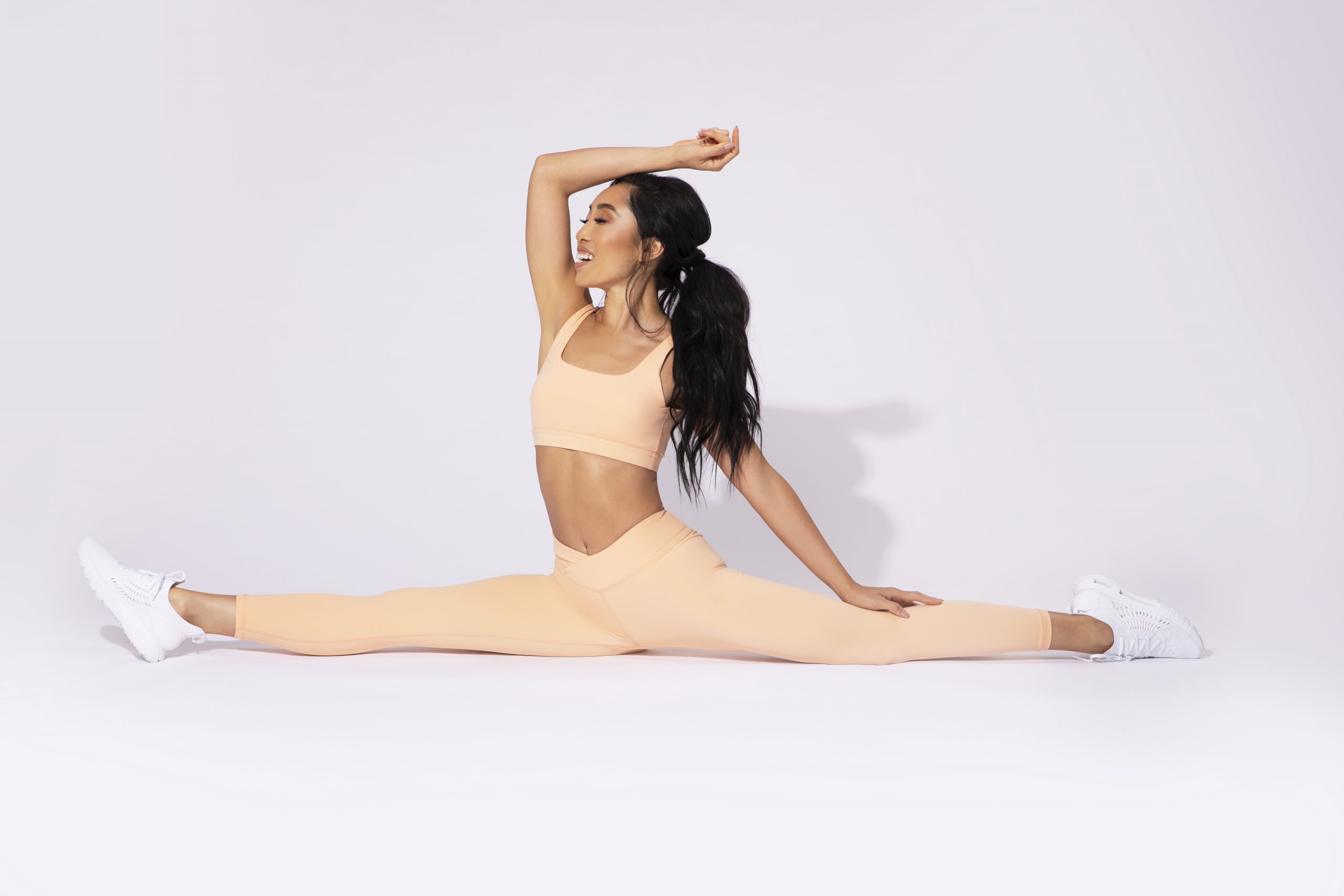 4. Being flexible and quick to adapt.
The only thing that never changes is change, therefore if you want your company to succeed, you'll need to adapt. Flexibility is crucial, whether you need to keep up with recurring technological improvements or follow fashion trends. 
Flexibility is also advantageous when changing your products or marketing strategies. Expectations and requirements of employees will alter. Communications with customers will change. You can find it more comfortable to continue doing what you've always done and request change from others. But using that strategy can make it harder for you to succeed. It might be challenging to adjust to change. However, embracing change with positivity and flexibility can boost engagement, loyalty, and productivity.  
Soft skills like adaptation and flexibility may require extra effort on your part if they don't come naturally to you. Traveling to new places is one method to increase your flexibility. It may be simpler to adapt at home after having gone through the process of adjusting to a new language and culture. 
5. Bold decision-making and creative problem-solving.
Any business venture entails risk. But it won't always be your sole audacious move. Running a successful business typically entails making significant choices and trying out novel ideas. When you're talking about a firm that helps you, your family, and your team, dynamic thinking seems crazy and risky. However, it is that inventiveness that builds a solid foundation for your company. 
Because creativity is about filling in the gaps left by conventional thinking. It's an opportunity to create fresh approaches to resolving issues. Traditional beliefs and bold moves both demand forethought and preparation. Because there is typically little to no evidence that these ideas will succeed, they just require more trust. It might take more trying and failing.  But when a novel solution succeeds, it truly succeeds.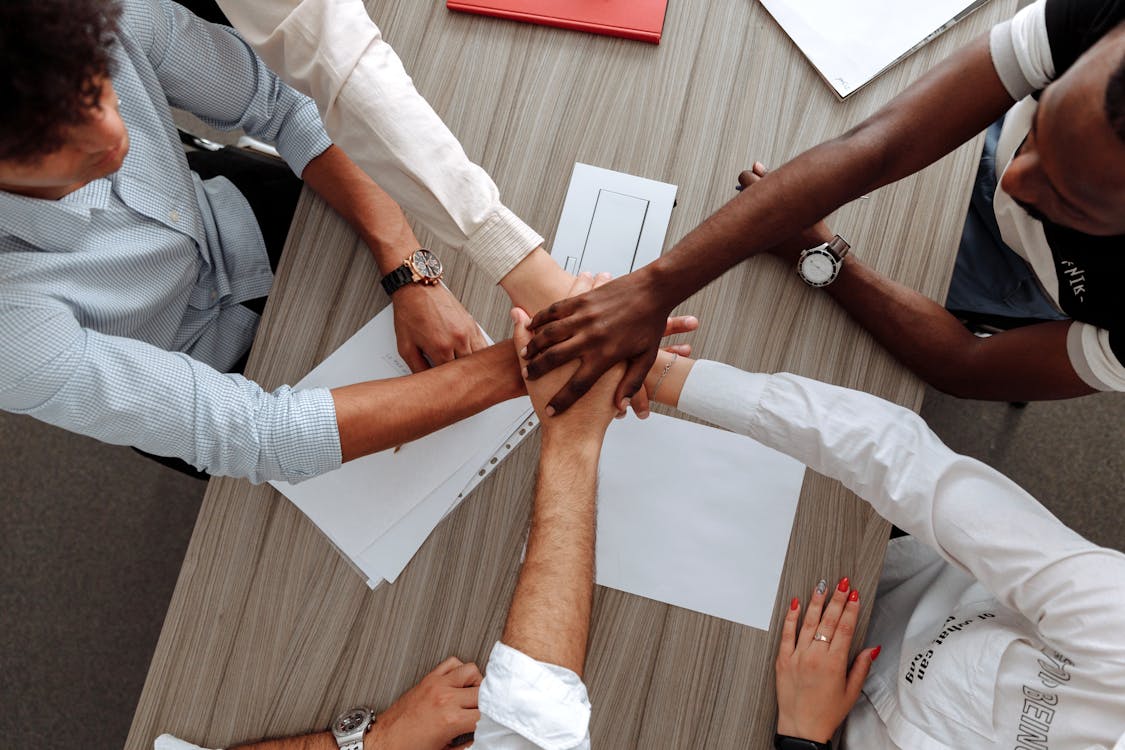 What is the Best Way to Run a Small Business?
1. Make great marketing and branding.
Build it and they might not come. One of the telltale indications of a successful firm is the existence of a marketing strategy. Finding prospects and upselling new goods and services to repeat clients are all included in marketing. Getting the correct message to the right audience at the right moment is the goal of marketing. 
Inquire within when you create your marketing strategy: Just who are your clients? What issues can you assist them with? How do they wish to interact with companies? What do they do with their free time? 
Understanding your target market and consumer persona will be easier to do by preparing responses to these questions. A successful marketing and branding plan will concentrate on this particular audience before expanding from it.  Most customers are online, so omnichannel marketing is a potent tool that may help you draw in prospects and retain existing clients. Successful firms trying to spread their message typically begin by cultivating a following on one platform at a time. 
Omnichannel refers to the integration of different customer channels into a single, seamless experience. Strong companies concentrate their efforts on the main platform they own. Building a trustworthy company personality is what branding is all about. Every marketing channel you use must reflect your branding, style, tone, and personality while directing traffic to a website.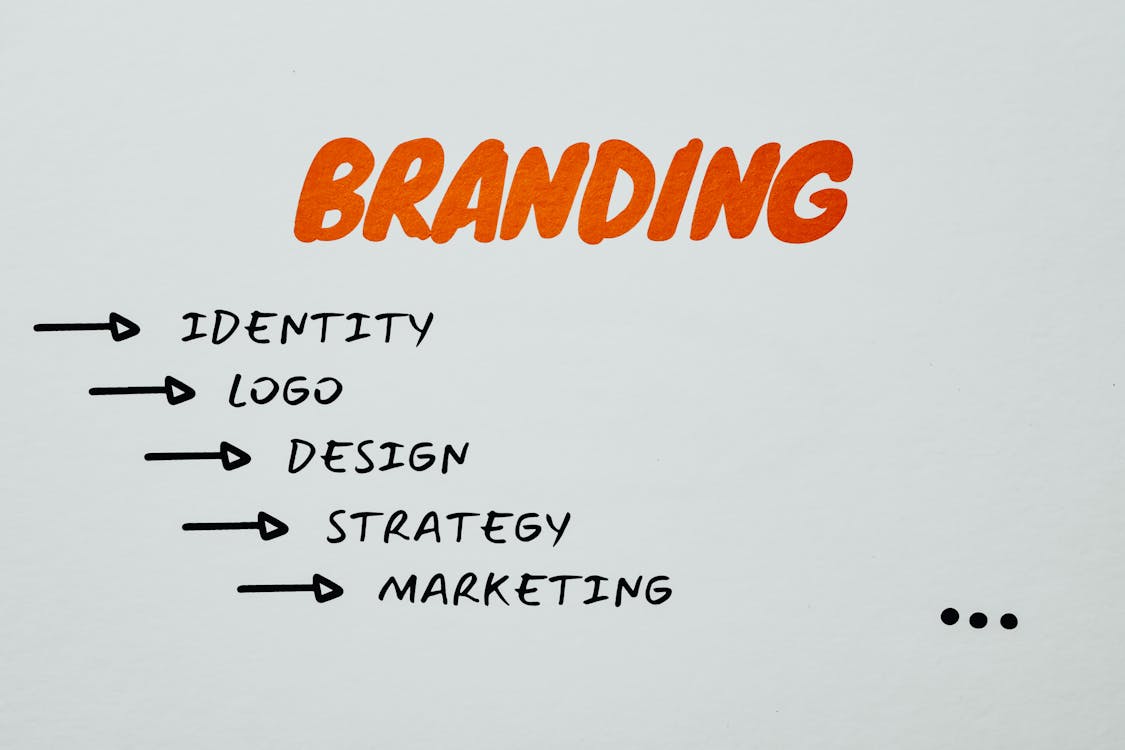 2. Draft a business plan.
Whether you want to write a formal business plan or merely list your career objectives is entirely up to you. However, if you want to build a company that endures, you need a place to document and communicate your business strategy, one that you're pleased to share with all stakeholders. The process of writing a business plan has never been simpler. Additionally, your company plan is more than just a paper you draft and file away. You can keep a copy of it alive in the cloud. This implies that your plan is accessible to everyone who has an interest in your company. This will guarantee continuity, teamwork, and the gradual development of your business plan.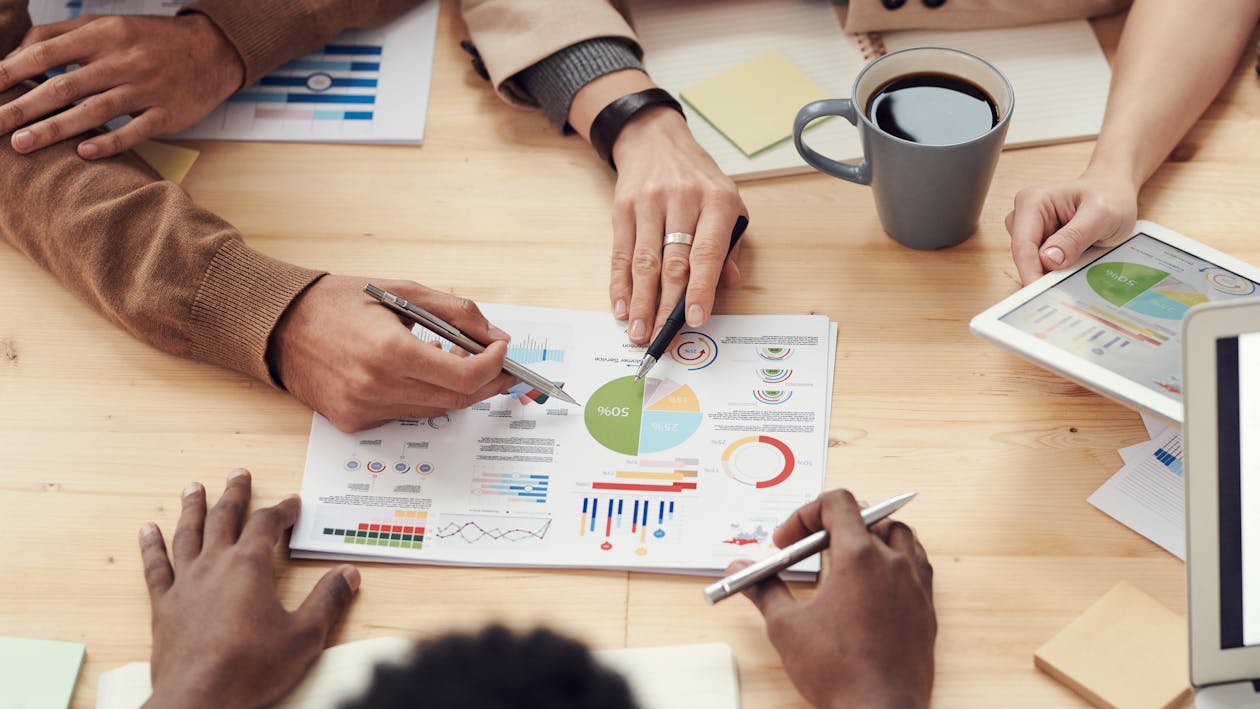 3. Define clear KPIs.
It will be impossible to gauge how well your firm is actually doing without specific goals. Setting the proper KPIs is therefore crucial. KPI refers to Key performance indicators. These allow you to monitor how your company is doing in relation to its objectives. They may help you monitor success, give your team a goal to work for, and enhance your decision-making as your company expands. Get familiar with the four Ps: product, pricing, promotion, and place, if you're not sure where to begin. These can serve as a roadmap for your marketing strategy, as well as a starting point for creating customer profiles and other KPIs. 
4. Keep innovating.
Innovation is essential for company success, much like making risky decisions. Maintaining a regular focus on innovation and experimentation can prevent your organization from becoming complacent. Having stated that there is no need for constant innovation. Small adjustments that enhance the consumer experience can sometimes be the most effective improvements. Integrate creative planning into your corporate procedures to develop the innovation habit. Set aside time for brainstorming, experiments, and trend research throughout meetings and everyday duties. Additionally, make it a point to stay current on news and innovative thinkers, particularly in your sector and area. Conversations that could result in your next great idea can come from new insights.  
5. Refine business processes.
Many business procedures develop naturally. Sometimes a method endures due to ingrained behaviors or aversion to change. Other processes change as a result of external factors. Effective company processes are essential to maintaining growth. Be intentional while planning and strategizing before developing the daily practices your team uses. Making a sound plan before habits take hold will guarantee that each procedure is advantageous for your company. Additionally, it provides a simple method for tracking and improving ineffective processes.  
6. Develop a strong company culture.
Businesses frequently undervalue the influence culture and employee engagement can have across the board. However, culture has an effect on everything from hiring to exit interviews. Put your team first if you want to create a strong culture. It is possible to boost productivity, boost employee morale, and raise the likelihood that your employees will suggest your company to their friends by making efforts to assess and improve employee engagement and employee net promoter scores. 
Performance reviews held on a monthly or quarterly basis foster team unity and enhance worker mental health. These discussions can help foster a culture of trust, which fosters greater invention. Strong HR teams equipped with excellent tools can transform your business. Employees who are happy and engaged produce excellent work, and business success will soon follow. Many business leaders are unaware that a company's culture starts when it is still in its infancy. They occasionally neglect to take care of the workers who are developing that culture. Make sure you're giving them everything they need to stay after you have a good team of individuals.  
7. Focus on financial goals.
The cost of starting and growing a firm is high. To get you through the tough times, you need financing, including capital, investments, loans, and income.
A company must generate enough revenue to cover costs and earn a profit that may be reinvested in further expansion in order to be successful. A thorough budget can assist you in monitoring your earnings and expenditures.
Establish the monthly, quarterly, and annual revenue requirements for your company in order to succeed. Start learning today if you're not familiar with accounting, balance sheets, or financial forecasts. 
8. Use the right tools for your growth strategy.
There are an ever-increasing number of apps, goods, and SaaS solutions available. Choose and apply the tools that will enable you to optimize your business. Using a CRM is an excellent place to start if you haven't already incorporated a number of solutions to optimize your business procedures. The ideal basis for an efficient growth strategy is HubSpot CRM.  
9. Develop a support system.
A business can completely take over your life. While many people enjoy the intensity, too much can lead to an unhealthy amount of stress. Therefore, having a support system is crucial to the long-term success of your company. You can control your stress and maintain a positive view despite the highs and lows with the aid of this group of people. They could contribute significantly to the success of your small business team or serve as important reminders for achieving work-life harmony. Increasing your social network is another smart move. Join local social clubs, professional associations, and nonprofit organizations to strengthen your community. A support system has positive personal effects on you and the people in your life.  
Conclusion
Operating a successful business requires dedication, time, and work. Spend some time researching companies that put customers first. Even though they have made a few mistakes along the way, these are still the best instructors. Develop a reputation for reliability, and increase your industry's credibility and knowledge. Put what you've learned here into practice after that. You'll be well on your way to managing a lucrative company that delights its clients.