Although it's a gratifying experience, owning a business is not without its challenges. Every successful firm faces obstacles and problems that the entrepreneur must overcome. The entrepreneurial journey has many hurdles that call for thoughtful study and tactical answers, from financial concerns to the responsibilities of leadership. In this post, we'll delve into the complex realm of entrepreneurship to examine the typical challenges faced by business owners and provide suggestions for overcoming them. Understanding these difficulties is essential for success, whether you're a seasoned entrepreneur looking for validation or someone thinking about making the jump into business ownership. In this article, we'll try to explore  the answers to "What do business owners struggle with?"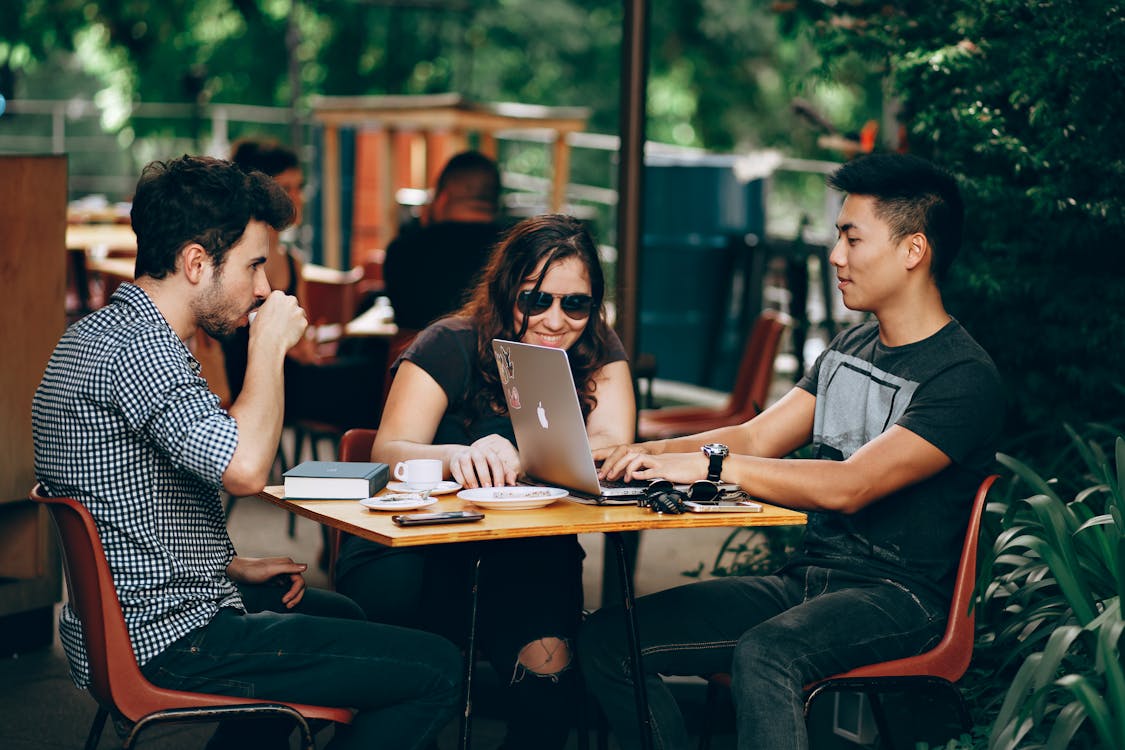 How Many Small Businesses Fail?
According to a common belief, 50% of all small enterprises fail within the first year. The most recent data from the Office for National Statistics, however, indicate that's not always the case. 91% of the 672,890 newly registered firms, or 70 new enterprises every hour, can really continue to operate in some industries after the first year. But in five years, just 40% of the companies will still be in business. Small companies fail for a variety of reasons. Some products just fail the market test. Since there is no way to protect small firms from market forces, it is not surprising that many enterprises fail given the ongoing cycle of innovation, risk-taking, and creative destruction. 
What do business owners struggle with?
1. Finding Customers
The first issue is not unique to small businesses. Even the largest, most prosperous businesses have individuals working hard every single day to acquire new consumers. Consider the marketers at well-known companies like Apple, Toyota, and McDonald's. They don't just sit around waiting for the leads to come in. But the problem is considerably more serious for small firms. When you are not a household name, how can you attract customers? In addition, there are a lot of channels for acquisition to concentrate on, but how do you decide which ones to prioritize?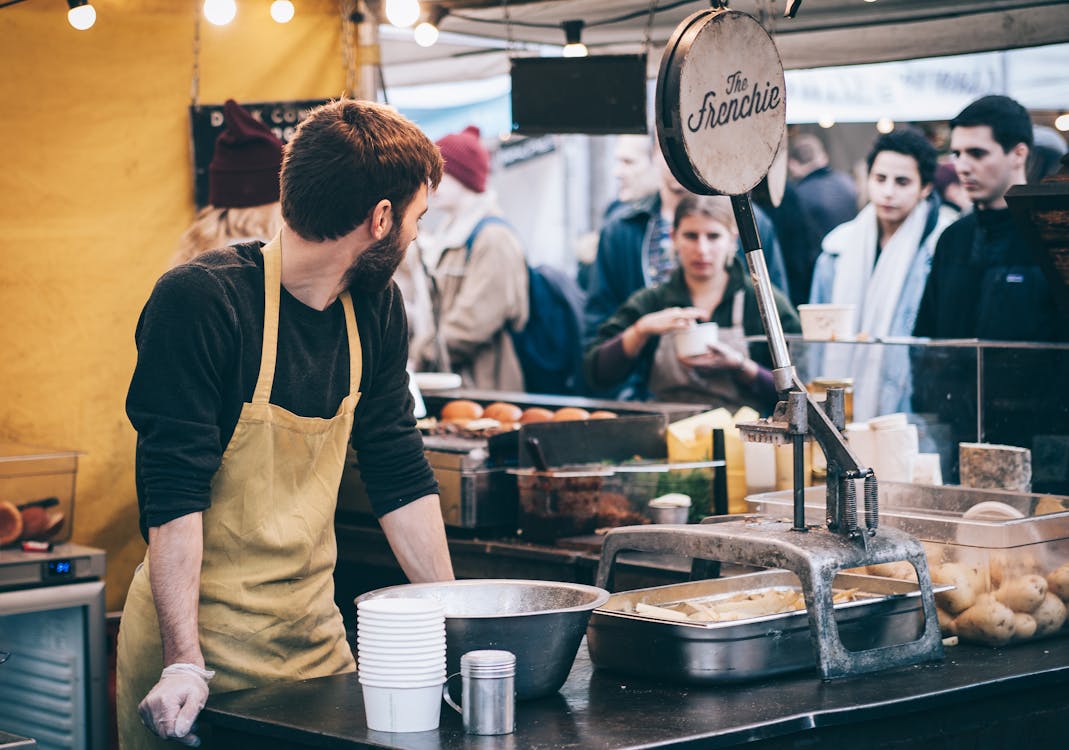 2. Recruitment and Retention
The Small Business Trends report from last year identified labor quality issues, such as difficulties in hiring and retaining employees. They still remain to be a significant issue for small business owners but are gradually lessening. In fact, the percentage of business owners who believe that staffing is a major problem has decreased from last year by 16 percent. This indicates that more small business owners are optimistic and are having better luck hiring new employees. This year, many small firms intend to hire more people in an effort to focus on growth and show optimism.
3. Increasing Brand Awareness
How will your customers buy from you if they don't know who you are? Many brand managers believe that generating an audience is more successful than generating direct sales. As a result, marketers in 2021 anticipate that raising brand awareness will be their top priority when implementing marketing strategies. This emphasis is largely due to the fact that increasing brand awareness helps your audience trust you and makes it easier for them to relate your brand to your goods and services. All of these things work together to increase sales and create a fan following of devoted clients. 
4. Inflation and Price Increases
Inflation is the #1 issue for small business owners in 2023, followed by hiring and retention. With a Consumer Price Index (CPI) increase of 8.6 percent from May 2021 to May 2022 — the largest increase since 1981 — the U.S. is witnessing a considerable cost spike. However, the U.S. is not alone since rising inflation is a problem in 60% of economies. As a result of rising prices for goods and services due to inflation, starting a business is more expensive this year than in past years. Today, many small business owners also worry about an impending or continuing recession, which makes them less likely to move forward.  
Increased prices (27%) income loss (15%) and higher wages (13%) were the top three impacts of inflation by survey participants. Supply chain problems (6%) were another factor that had a detrimental financial impact on their companies. In order to lessen the effects of inflation, a small percentage of business owners decreased their own pay (7%) and budgets (6%) in response to inflationary pressures. However, there is some good news: 66% of the small businesses surveyed declared profitability this year. As you can see, inflation does not impact all small businesses. While some people are significantly impacted, it's only a slight annoyance for others.  
5. Building an Email List
You must develop trust by consistently nurturing prospects, remaining top-of-mind, and consistently giving value if you want them to progress through their buyer's journey and finally become your customers. Getting prospects on your email list is one of the greatest methods to do this, according to marketers. For every dollar spent on email marketing, you can anticipate a return of $42 on average. Email marketing is still considered to be the most efficient marketing channel. Additionally, 59% of consumers feel that they can be directly influenced in their purchasing decisions by marketing emails. In spite of these figures, the average email marketing database deteriorates by around 22.5% annually.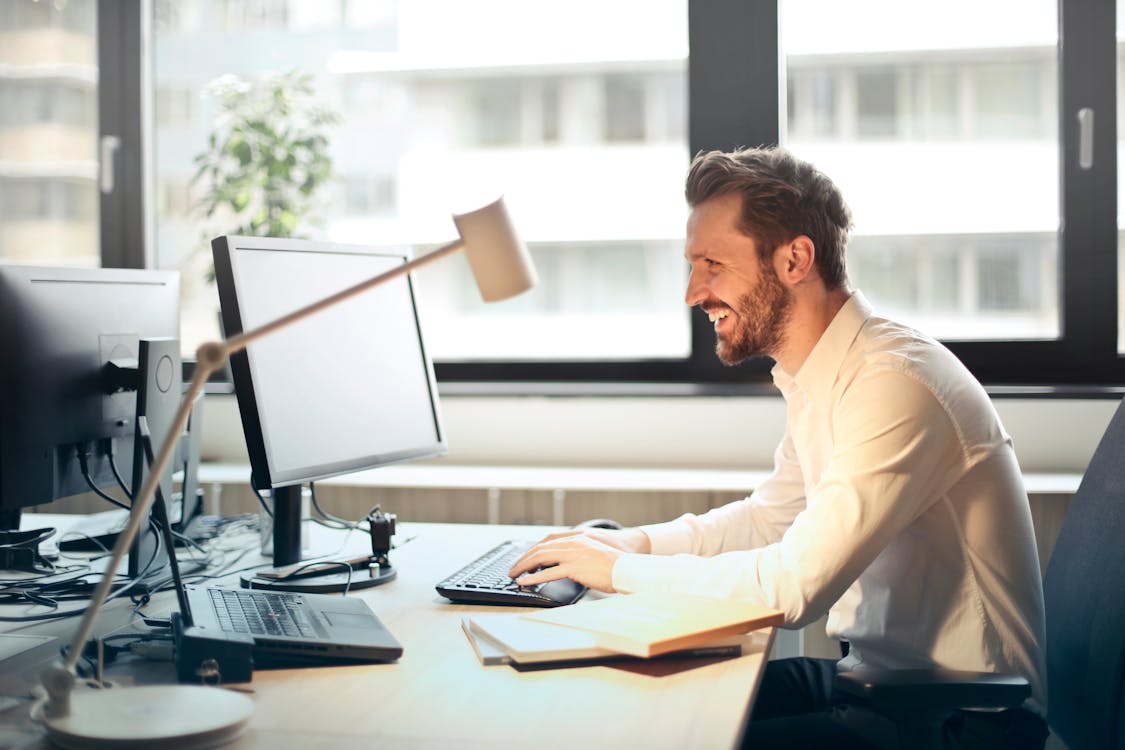 6. Lack of Capital/Cash Flow 
The price of launching a new business may come as a sticker shock due to rising inflation. The majority of small business owners polled in 2023 reported launch costs of $250k to $500k (27.3%). $500k to $1 million (16%) was the range of reported launch costs that were second-highest. Other business owners (15%) reported launch costs of $175k to $250k, while another 15% reported startup expenditures of $100k to $175k. In a competitive and evolving economy, starting a new business typically costs a lot of money. Less than 3 percent of business owners and 11% of those who reported launch costs between $50,000 and $100,000. 
7. Lead Generation
The development of adequate leads to satisfy the sales staff is a challenge that most small firms also encounter. This is a high priority according to marketers as well, but 58% of them also say that lead creation is a major obstacle for business owners. Due to this, it is crucial to generate both large numbers and high-quality leads. A productive lead-generating engine converts website visitors into potential clients and supplies a consistent flow of sales leads while you're sleeping. 
You must first optimize your current website for conversions in order to make the lead-generation process effective for your company. The most important tool you have for converting prospects into customers is your website. Give your website's most popular pages the highest priority. The homepage, "About" page, "Contact Us" page, and possibly one or two of your most popular blog entries are often the pages that receive the majority of traffic for businesses. 
8. Supply Chain Issues
Unsurprisingly, supply chain problems will rank as the fourth-biggest challenge for small businesses in 2023. Many people who remember the problems with the supply chain in recent years won't may be familiar with this. In March 2023, the logistics variability-related Global Supply Chain Pressure Index dropped to its lowest point since November 2008. Despite this, driving upward is challenging for the supply chain team due to poor sight and high levels of unpredictability. Assuming that the three-year era of supply chain disruption is over is naïve.  
9. Delighting Customers
Customer joy is a greater objective than customer satisfaction. Customers are more likely to make more purchases and spend more money when they receive good service. Word-of-mouth advertising is thanks to happy consumers, which aids in free customer acquisition. Additionally, keeping an existing, happy customer is less expensive than finding a new one. Unfortunately, it can be challenging for small businesses to satisfy customers the way they want. It may be difficult to keep up with and resolve client issues if there aren't enough personnel or service teams available to assist customers. It can be difficult to develop customer-favorite initiatives, like loyalty programs when there is a dearth of funding.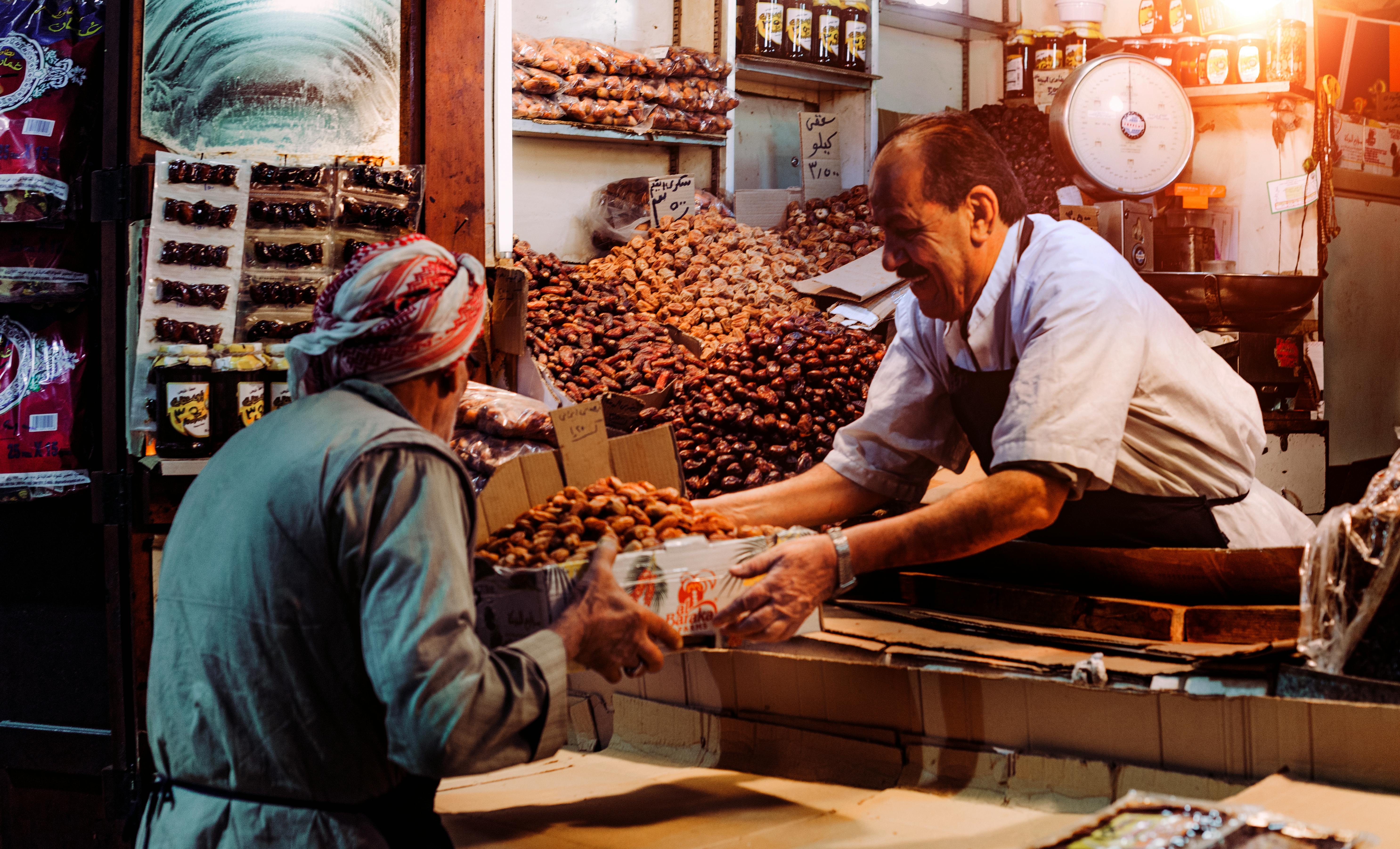 10. Marketing and Advertising
Customers need to be aware of you regardless of what is happening in the market for your small business to succeed. In the poll conducted by 2023 Small Business Trends, marketing, and advertising are the fifth most frequently mentioned business challenges. Looking ahead, a sizable percentage of surveyed small business owners (28%) also want to spend money on traditional and digital marketing in 2018. Marketing and advertising are two ways to spread the word about your company and attract the right clients. Larger businesses might dedicate their entire team to achieving this goal. You must use your resources creatively for smaller enterprises. 
Digital marketing and advertising are widespread today as more people choose to work from home. LinkedIn, Facebook, and Instagram are a few social media platforms where you can further target your audience. Another clever strategy to keep your marketing and promotion in front of the competition is to develop a helpful, user-friendly website. You should execute Search Engine Optimization (SEO) on your website and any content you post on your blog. You may optimize your strategy and your marketing efforts by creating buyer personas.   
11. Hiring Talented People
According to 52% of respondents to a CNBC research, labor quality is the biggest issue confronting small firms. First off, 76% of recruiting managers claim that finding qualified applicants is their top difficulty. Furthermore, the average cost of onboarding a new employee can be over $4,000, which is problematic for businesses with limited resources. You spend more money than you would like on hiring talent if you have a high staff turnover rate.  
With a short-term perspective, hiring is simple: post a job description, evaluate applicants, and select one. However, you need to dedicate a significant amount of time to the hiring process. When it takes longer to recruit exceptional personnel, don't accept good ones. Great staff are what will take your business to the next level. construct candidate personas for your job candidates in the same way that you construct buyer personas for your clients. Although they should vary depending on the position you're interviewing for, your personas should all share some characteristics related to business culture.  
12. Managing Workflow
The next problem is controlling workflow once you have the team in place to perform your magic. You want to make sure that your team has the procedures and resources necessary to do the assignment effectively. As a corporate leader, you can't be in all places at once. How then can you concentrate on the business while making sure that everyone involved has what they need? Effectively managing workflow is therefore a regular difficulty for small organizations, especially as your company grows. The good news is that, when done correctly, marketing automation may increase income by more than 400%.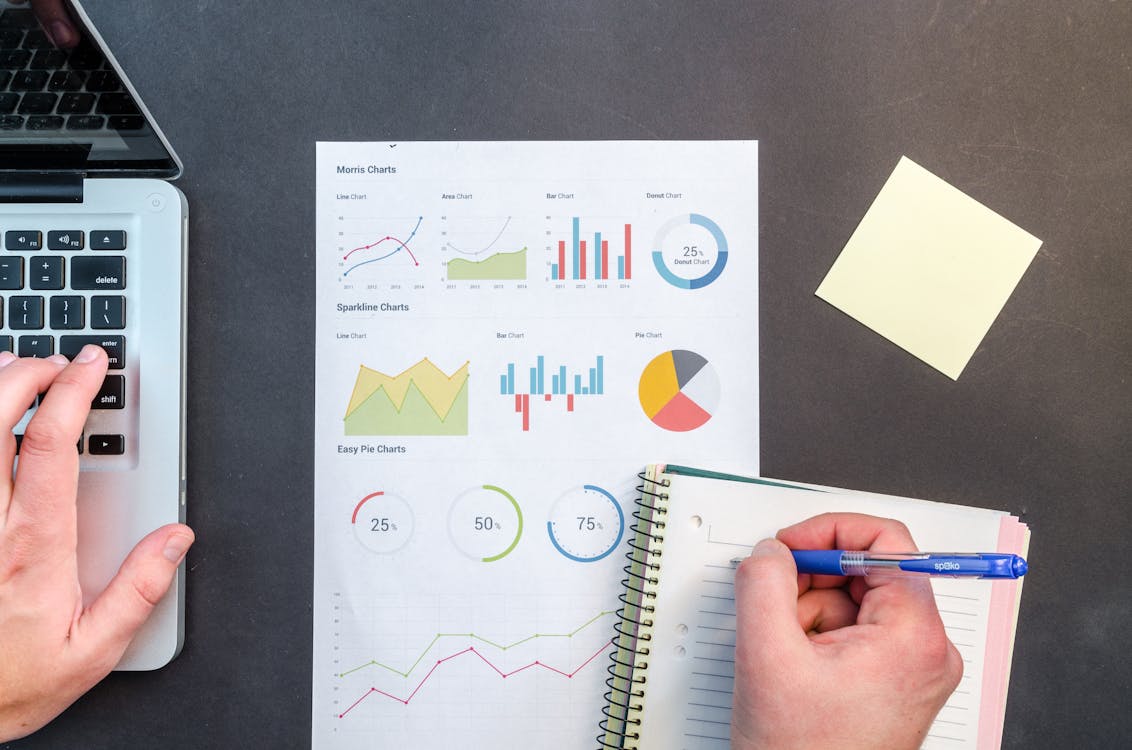 13. Financial Planning
More resources improve capacity, effectiveness, and standards. Unfortunately, many of these resources require capital to access; nonetheless, small firms claimed that capital or cash flow issues were their biggest problems. Due to this, financial planning for small enterprises with constrained resources and a budget can be challenging. Every firm will be different, but you should handle business credit responsibly, reduce expenses where you can, and manage cash flow by keeping up with your bookkeeping and bills. You can assess your financial condition with the aid of business accountants and financial experts to make wise judgments. 
14. Scaling
According to Nick Rellas, co-founder and CEO of Drizly, "There's this mix of building scalability early, versus doing what you have to do to get it all done." This is a challenging question, especially because each circumstance is unique. This issue will come up in every aspect of business, including hiring, product development, marketing, and content creation. For instance, many company leaders would advocate for growth at all costs. However, if your organization expands too quickly, you'll have to employ quickly, which adds to the difficulty for small businesses in locating and attracting excellent personnel.
What do small business owners really need help with?
Most business owners think that if they create a quality product or service and offer it at competitive rates, customers will automatically swarm to their establishment. It is the "better mousetrap" fallacy. This is just incorrect. Our time is one of abundance. Customers have thousands upon thousands of options in every single product category. There are no longer any unmet wants in the developed world. "Wants" are what now drive commerce. You must spend a lot of money on marketing if you want to be successful in getting your goods or services in front of potential clients. It's difficult and expensive to sort through the mess. 
What is hard about being a business owner?
The hurdles of running a business are numerous. Making important decisions on a regular basis that have a big impact on the company's success or failure is one of the most difficult parts. Financial uncertainty is a common problem for entrepreneurs since they may have to put their own money at risk or seek outside capital to keep their company sustainable. It can be difficult to manage staff, ensure client happiness, and maintain an edge over other businesses. Additionally, business owners frequently find themselves devoting lengthy hours to their endeavors, making it challenging to maintain a healthy work-life balance. Despite these difficulties, many people may find that the perks of entrepreneurship—such as creative freedom and the possibility of financial success—make the effort worthwhile.  
Conclusion: What do business owners struggle with?
There are a lot of answers to the question of "What do business owners struggle with?" that we've tackled today. Business owners encounter a variety of hard obstacles in the intricate web of entrepreneurship. The road to success is never a straight one; it involves everything from financial juggling tricks to a never-ending search for innovation. We can create the conditions for development by solving the issues that owners face. Keep in mind that every challenge is an opportunity to grow, adapt, and eventually succeed in the world of business ownership. So, whether you start your own firm or continue to guide it toward greater heights, accept these challenges as stepping stones on the way to your own particular idea of success.