Best CNC Software for Beginners
CNC software is used in all kinds of industries, including automotive, aerospace, and general retail or consumer product fields. This makes it essential in day-to-day life for product developers and engineers. In this guide, we'll be discussing some of the best CNC software for beginners, together with their pricing packages and unique features that set them apart from their fellow competitors. 
You might also like: 3 Best CAD Software for 3D Printing
Best CNC Software for Beginners
The world around us is made up of parts and materials that had to be assembled somewhere, in a very specific way. In order for all of our buildings, technology, and machinery to work the way they do, certain kinds of software is needed to ensure that the way things are designed is properly and accurately made.
This special category of software is CNC software. CNC stands for Computer Numerical Control, and it allows users to control different CNC machines using these programs. CNC machines work by having a computer provide commands and operations to fabricate all kinds of parts and components. Therefore, CNC software is the central hub for designing all kinds of parts in fabrication. While also practicing quality control for these designs by making sure all of their measurements are correct.
Here are the top CNC software we highly recommend to beginners: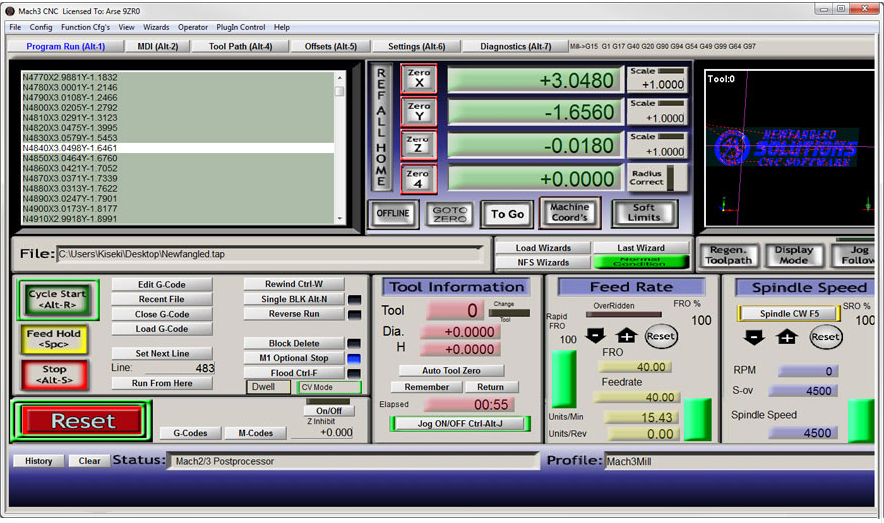 Mach3 is a popular CNC software because of its modern features. The software is able to support different G-code dialects, create custom macros, and perform real-time motion control. Mach3 also has the ability to perform more advanced commands and processes, such as providing support for multiple axes and creating custom screens. These kinds of tools are important for special projects and designs, making them a standard pick for certain industries.
Mach3 still boasts a highly user-friendly interface, however. Beginners can practice learning how to work with CNC software with Mach3 because of how easy the set-up process is, and how easy it is to customize. Users can also add third-party plugins to enhance their user experience or to aid in adding tools that Mach3 may be lacking.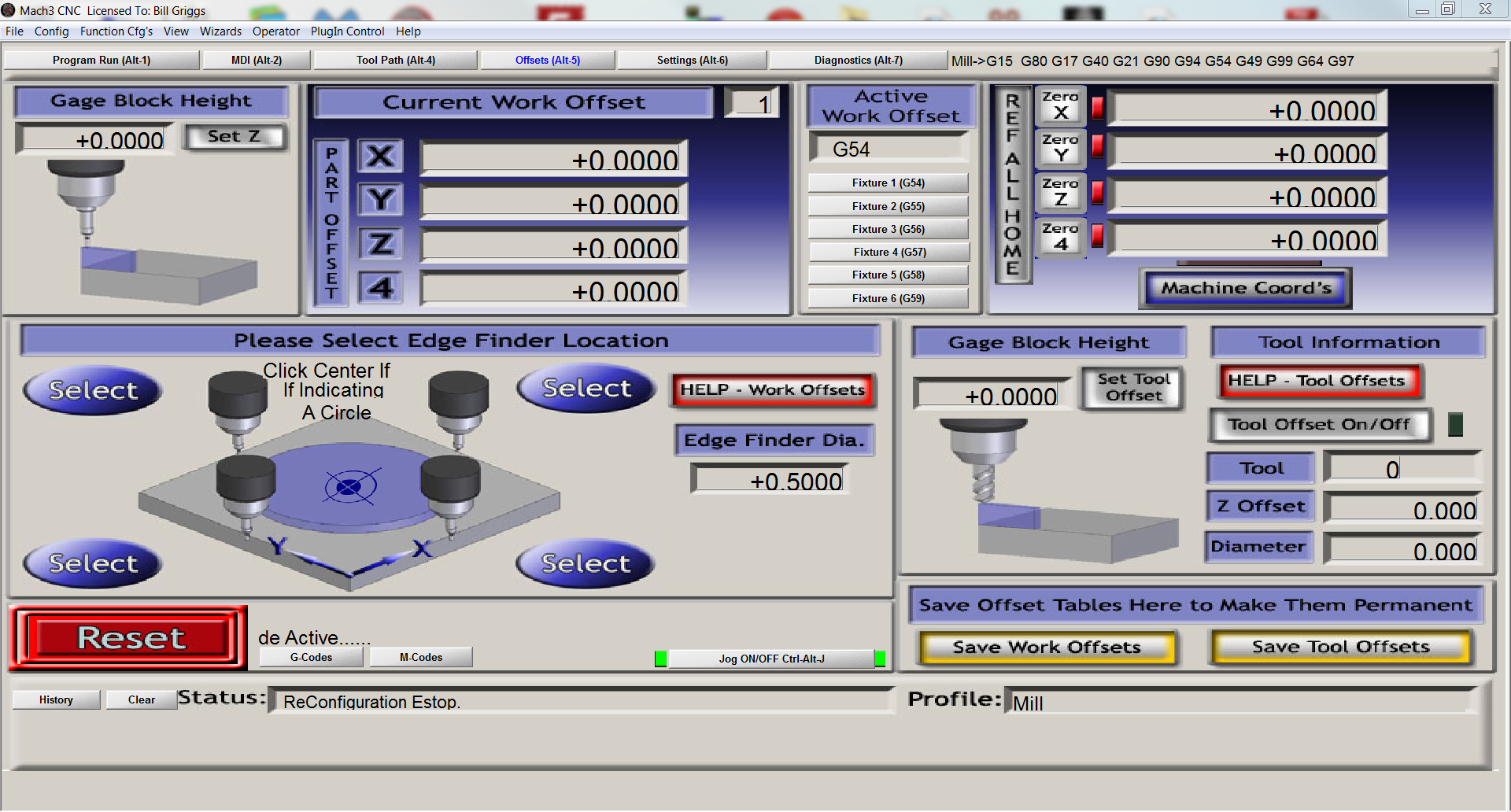 We recommend Mach3 especially for beginners, together with machinists or designers who are handling small businesses or are simply doing it for enjoyment. The software is also being used often in academic settings to teach students about CNC software. 
Fusion 360 is popular as the industry standard for CAD and CAM software. Though it's not a platform specifically for CNC, its features support this kind of application. And with how interactive and effective Fusion 360's tools are, Fusion 360 is a good pick for a CNC software among other similar platforms. 
Fusion 360 is designed to be utilized well by machinists. With Fusion 360, you can perform 2D and 2.5D machining, where you can perform productions on CNC routers, mills, laser cutters, and more. There are other features as well, such as 3-axis machining, simultaneous milling, probing, and part inspections, and more. 
Despite the wide array of features that Fusion 360 has, its interface is highly intuitive, making it a good pick for beginners who are getting used to CAD or CNC software. Other tools that will be handy in CNC is 3D modeling and team collaboration. To use Fusion 360, you can subscribe to either a 3-year subscription, an annual subscription, or a monthly subscription. This is inclusive of a 30-day money-back guarantee.
The final software on our list is a free alternative to its fellow CNC platform competitors. It is a web-based platform, making it much more accessible to those who have lesser-end hardware that can't run downloadable CNC software. It is especially suited for beginners as well because of how simple adn interactive the user interface is, making introductory CNC machining much easier to approach. 
In Inventables Easel, users can create designs simply by adding different shapes to their workspace by dragging and dropping to create unique designs. The software also generates toolpaths for your work automatically, making the machining process much easier and more streamlined. Finally, when it comes to machine compatibility, Easel makes it easy to work with all kinds of CNC machines. Including larger commercial machines and smaller-scale desktop machines.
You might also like: CAD Software For House Design
What is the easiest CNC program?
The easiest CNC programs to use are those that have easy-to-understand interfaces and customizable workspaces. The easiest and most accessible programs that beginners can use are Easel and Fusion 360. Besides these, Inkscape is another good alternative because it is a free platform that you can access online.
What is the most used CNC software?
The answer will differ depending on the kind of machinists or industry the products are being created for. Among the different choices available, Autodesk Fusion 360 and Mach3 are generally some of the most used. 
What software do I need to run a CNC machine?
Using CNC software is essential in getting a CNC machine to work. This is because the CNC software commands the machine on how to move by providing its instructions. However, some machines and CNC software may require or recommend compatible CAD software for the designing process of the models. 
How do I start learning CNC?
Learning how to use CNC softwares and machines can start anywhere. It is important to gather the right resources and research materials on what CNC machines, materials, and softwares are. Users can also practice by using simulation software before operating the software. The most recommended route is to enroll in a course or workshop that directly teaches how to operate CNC software and machines. 
You might also like: Best Software To Use With Glowforge