Best Editing Software for YTP
YouTube has become one of the greatest and most popular internet platforms. You can post anything and everything that you can turn into a video or animation to the website. There are trends that become prolific at certain points in time, for example, makeup tutorials and personal vlogs versus gaming trends and videos. One trend that never seemed to go away, but rather evolved to fit different genres are YTP videos: an acronym for the category of YouTube Poop. In this guide, we'll be discussing the best editing software for YTP. We'll mainly discuss the highlighted features of the software, together with the details of their subscription packages and prices. 
YouTube Poop or YTP videos are a category of video edits that are quite random, erratic, and energetic. They often combine together video game or animated content that aren't cohesive, making it funny and entertaining in nature. These kinds of videos are often short but impactful, making it, especially appealing to young audiences. YTP videos are also a form of free expression where creators and editors can simply edit together fun content without having to be too careful about the details. 
You might also like: 12 Best Free Audio Editing Software for Windows 10
Best Editing Software for YTP
Hailed as one of, if not, the go-to software for video editors and YouTube video creators, Adobe Premiere Pro is the first and best pick on our list. This program is popular as one of the best for both novice video editors who want to improve their craft. It is also for professionals who already have anough experience and known in their respective creative industries. 
Premiere Pro has become an industry standard because of its straightforward but rich interface and comprehensive set of tools. You can color correct, do in-depth audio editing, and add all kinds of effects to your imported video content. The one downside to Premiere Pro is how daunting it can be for beginners who usually use simple video editors. However, there are all kinds of resources online that can teach you tips and tricks on using Premiere Pro well, especially for effects-heavy videos like YTP videos.
Adobe Premiere Pro cannot be bought, it can only be subscribed to. It costs $20.99 a month given that you keep your subscription for an entire year. You can also choose to purchase a subscription for $31.99 per month if you want a monthly plan that you can cancel anytime. 
Similar to Adobe Premiere Pro, Final Cut Pro is also one of the best editing software for YTP available to the public. The software is compatible for MacOS users, and its features are also comprehensive and thorough. There are tools to help you color grade, create effects, and even apply all kinds of motion graphics. The possibilities are endless with Final Cut Pro. 
Unlike Premiere Pro, Final Cut Pro is available for purchase with a one-time, lifetime payment of $299.99. Your purchase also entitles you to lifetime updates that the program will undergo. If you're already a professional video editor or someone who is looking to commit to it for a long time, purchasing the program is a great investment and a great choice for editing together YTP videos.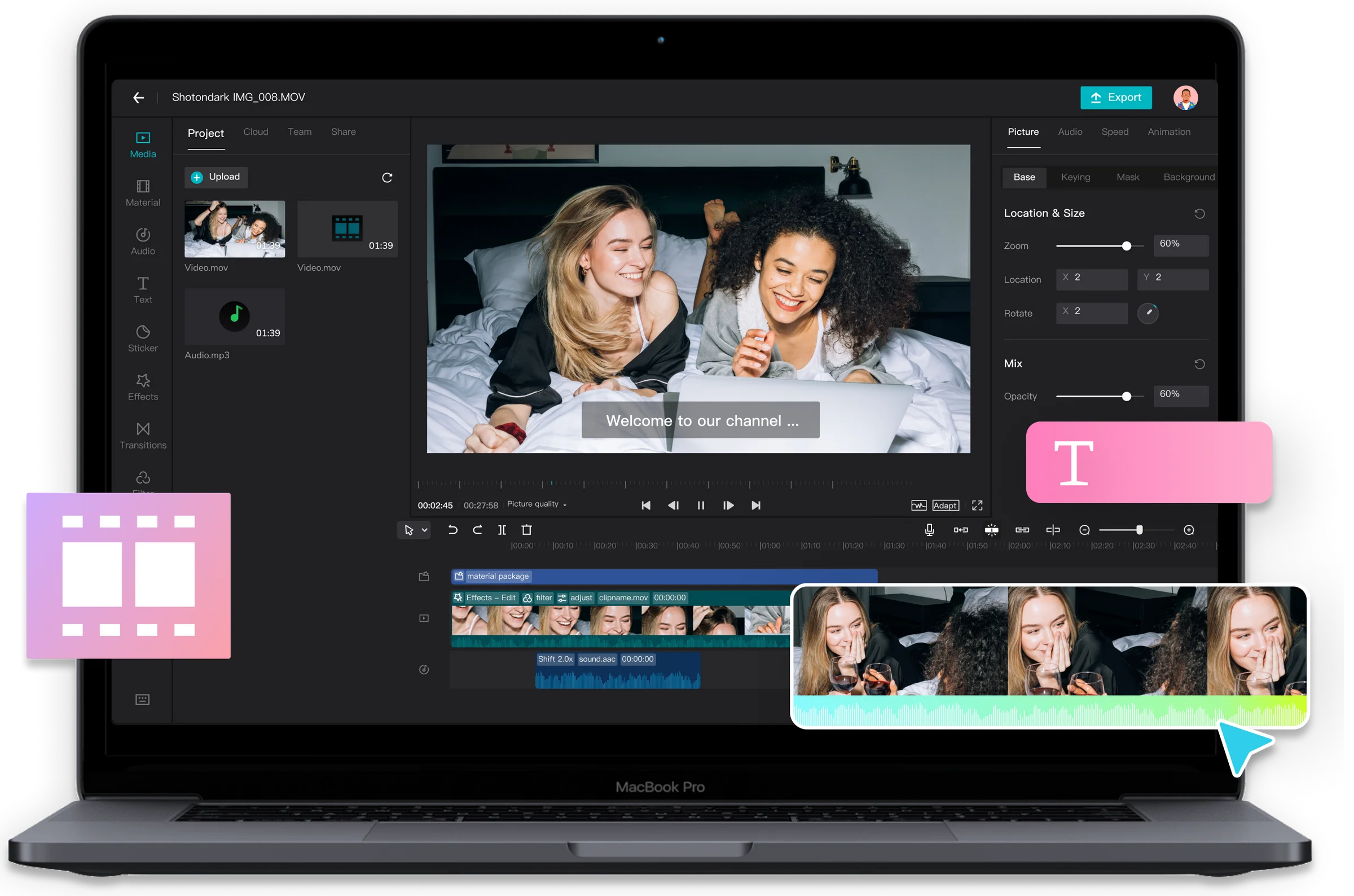 The final choice in our list is CapCut: a free video editing program that is available for both PC and mobile devices. CapCut has been a favorite among beginner and novice video editors who don't have the devices to run heavier programs such as Premiere Pro or Final Cut. The user interface is also much simpler and more intuitive compared to the former two, but the downside is that there are more limitations when it comes to their tools and features.
CapCut allows you to splice together video content while also doing simple but effective audio editing. There are also all kinds of transitions and effects that you can add to your videos with the software, making it a good and more accessible alternative to premium platforms that are quite expensive. You can use CapCut for free, but it also has premium versions that range from $9.99 to $74.99.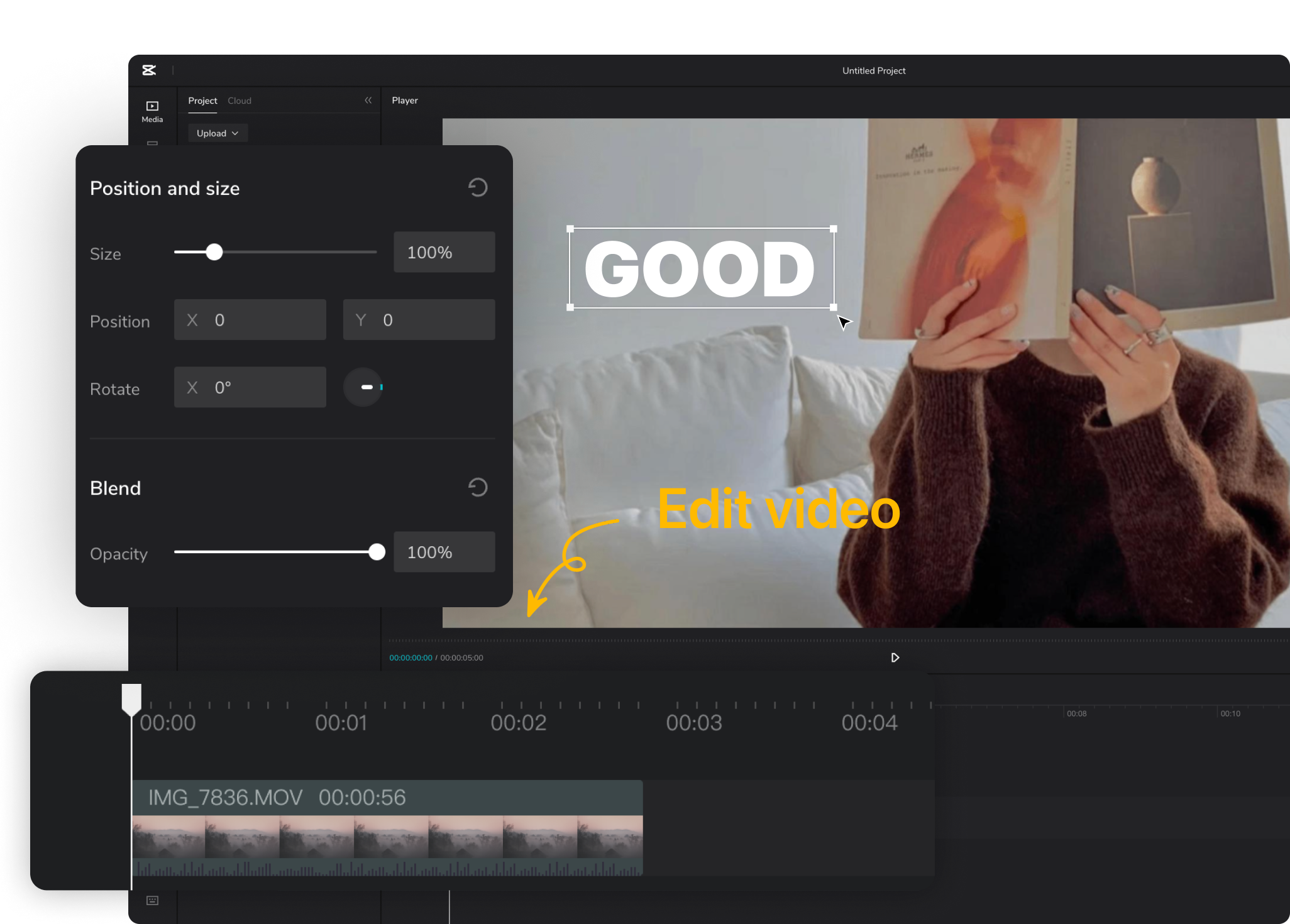 You might also like: Best Free Animation Software Without Watermark 
What software does YTP use?
Creators usually make videos using different kinds of video editing software. It depends on the creator and what platform they are most comfortable with. 
Are YouTube poops still being made?
Though YouTube Poop videos were established long before YouTube became the mainstream social media platform it is today, it is still a genre that is up and kicking. YTP videos are created with all kinds of video content compiled and edited together. 
When did YTP exist?
The first YTP video ever recorded wasn't even initially published on YouTube. It was published back in 2004, and was originally entitled "The Adventures of Super Mario Bros. 3 REMIXED!!!." The video was created by YouTube user SuperYoshi and was originally published on a website called SheezyArt. Now, the video can be found on YouTube under the title "I'D SAY HE'S HOT ON OUR TAIL."
What is the meaning of YTP?
YTP is the shorthand form of the term "YouTube Poop," which refers to random, edited compilation videos. 
Is YTP an art?
We can consider YTP a form of art and entertainment for certain groups of people who enjoy this category of videos. It can certainly be because it is a unique form of expression that many creators and artists resonate with. 
You might also like: 3 Best Podcasting Software