How To Cancel Pandora Premium Subscription on Android
If you're a dedicated music fan, chances are you've heard of the app and platform called Pandora. Don't mistake it for the jewelry brand, however. Pandora is a mighty hero among its other competitors like Spotify and Apple Music, with over 50 million listeners and subscribers. Pandora is definitely popular for a reason because of its quality features and comprehensive media that the public can use in their daily lives. However, there are definitely people who may not want to continue using their money to subscribe to Pandora's features anymore. 
Many subscribers might be wondering how to cancel Pandora one subscription on Android. In this article, we'll answer that question, together with correcting other information about the platform's subscription options and its other features. 
How to cancel pandora on android
Now that you know what Pandora as an app does, we'll teach you how to cancel pandora premium on your Android phone. We'll go over the different tiers and subscription levels of the platform, and how you can cancel your ongoing Pandora subscription.
Here's how to cancel pandora premium on android or how to cancel pandora plus on android. These steps are also applicable for subscribers of Pandora Plus. 
If you purchased your Pandora subscription on the Pandora app, follow these steps:
Visit the Pandora webpage. In the top left corner, click the menu symbol (three horizontal lines).

Next, select Subscription. (If requested, log into your account.)



Select Switch Plans and then Cancel Subscription from the Subscription information page. To confirm, enter your password.
Your current subscription benefits will remain valid until its expiration date. 
If you've purchased a subscription through other channels besides the Pandora platform, such as through Google Play, Apple, Best Buy, Roku, you have to contact their respective teams to figure out how to cancel your plan. This is because Pandora doesn't have control nor access to its billing systems. For more information, you can go through Pandora's help center.
What is Pandora?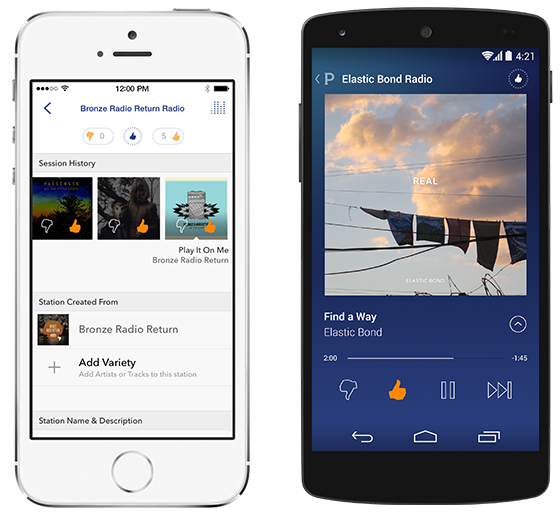 Pandora is another music streaming service that is compatible with different devices such as android and Apple devices. Pandora is an application that can also be accessed on other smart devices like speakers and televisions. 
The main purpose of Pandora is to create "radio stations" for any user, based on what they are currently interested in. The app groups together songs of similar qualities and genres to what the user selects as the seed or first song, and it will automatically play this playlist, like a radio station. Pandora groups songs by identifying different qualities like a song's instruments, or how the song sounds like.
What are the subscription types under Pandora?
Pandora has two premium subscription types. The first is called the Pandora Plus subscription, and it includes all of the features that the free version has, which includes being able to create stations based on what songs you want, and getting access to Podcasts. However, Pandora Plus removes the ads from your listening experience, and it gives you more "skips" to use whenever you hear a song you don't like. 
The second subscription tier on Pandora is called Pandora Premium. The most appealing feature of Pandora Premium is that it provides unlimited offline listening. This means that you can listen to any songs on Pandora without needing a connection to a Wi-Fi network. You will also be able to search for and play songs on-demand, without being limited by mechanics like limited skips or ads. 
That's how to cancel any Pandora subscription on your Android smartphone. You can also cancel subscriptions through other devices like on desktop.