Top 16 Essential Windows Apps and Software for Your New PC
Computers have emerged as the main hub for work, communication, creativity, and entertainment in today's technologically advanced world. It is crucial to give these adaptable devices the necessary apps and software in order to maximize their potential. The appropriate software can completely change how we interact with computers. We'll explore the various categories that include everything from office productivity and multimedia prowess to internet security for crucial computer apps and software. We'll find answers to what is the most important software that a computer must require.
What is the most important software that a computer must require?
To answer your question, "What is the most important software that a computer must require?" Operating systems (OS) are the most crucial pieces of software that any computer must have. A computer's operating system is its foundation. It allows the computer to control hardware resources, execute programs, and offer a user interface. Without an operating system (OS), a computer would just be a collection of unconnected parts. There would be no mechanism to coordinate their tasks. Popular operating systems like Microsoft Windows, macOS, and Linux offer crucial features like memory allocation, device drivers, and file management, making them vital for any computer to operate properly.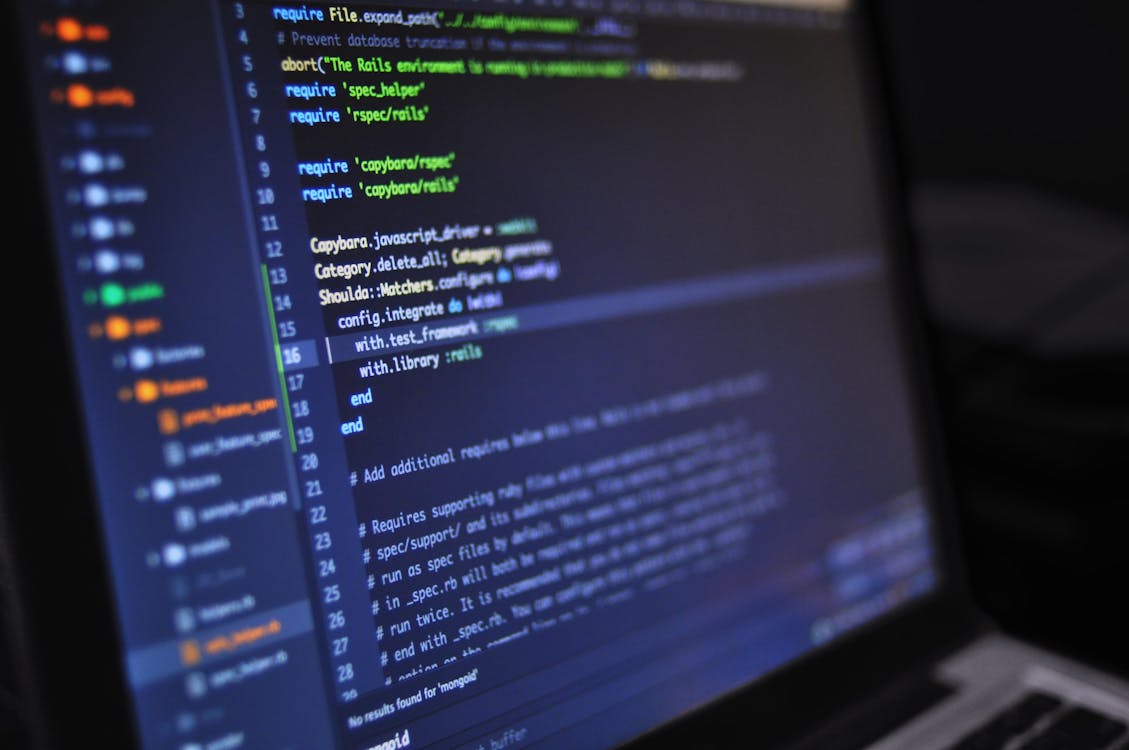 A web browser is yet another essential piece of software that every computer needs in addition to the operating system. The internet is a vital part of both personal and professional life in the modern digital age. A web browser serves as a portal to the enormous online world. It enables users to access websites, conduct searches, communicate, and carry out many other operations. A dependable online browser is increasingly important as cloud-based applications and web services grow in popularity. Browsers allow users to fully utilize the internet, whether it is for research, enjoyment, or online productivity tools.  
Besides these crucial applications, there are other software and platforms that are considered essential to every user, and to particular users who are experts in their respective industries. 
Google Chrome is the best option if you want the greatest browsing experience. Downloads for this sophisticated and free browser are available for Windows, macOS, Linux, and Android. In addition, it has a ton of features that make using the internet more fun, such as plugins that let users personalize their own experiences and extensions tailored to specific user needs. The icing on the cake? If you have a Google account, your history, preferences, and bookmarks sync automatically. 
When it comes to antivirus software, Norton is the industry standard. Your machine is completely secure thanks to its comprehensive protection against a wide range of digital threats. Norton does have certain shortcomings, though. The cost of additional necessary features like URL filtering and RAM use may result in sluggish system performance in some systems. 
Norton is a trustworthy antivirus product with years of performance history. They provide a variety of other security-related features, such as parental controls and identity theft prevention capabilities, in addition to virus protection.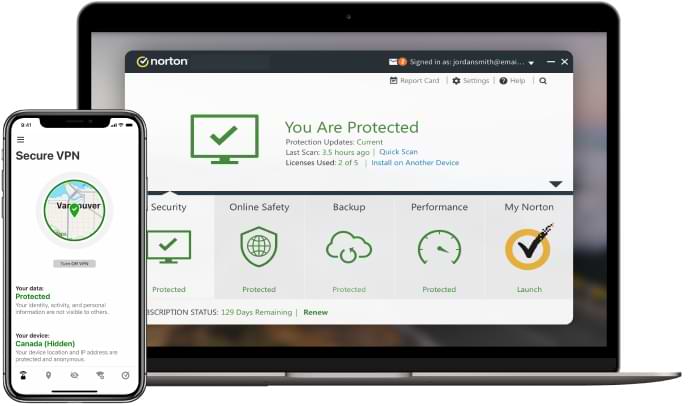 Due to the quantity of free space it offers, Google Drive is the cloud software service you should install if you can only choose one. It includes 15GB of free storage that you may use for Gmail, Google Photos, and other Google services. You can take your data anywhere with Google Drive because it provides apps for all the popular platforms. The desktop program makes it simple to back up folders on your computer and external devices as well as data you store in the designated Google Drive folder. 
Additionally, sharing files with others is really simple, and the service integrates seamlessly with Google's Office suite. Google Drive is a must-have program for Windows 10 and 11 users, whether you use it as part of your backup strategy, as a cloud flash drive, or to create shared folders with others. 
Microsoft Office 365 provides improved capabilities for collaboration and productivity, making it a priceless asset to any organization. Work mobility is simple by utilizing its cutting-edge tools; your team may easily stay connected with no restrictions! The go-to suite for unmatched functionality and adaptability is Microsoft Office 365; it is so strong that it performs admirably on practically every device.  
With a maximum bit rate of 320 kbps, Spotify provides users with a huge selection of more than 80 million music in flawless streaming quality. The company is also preparing for a first-of-its-kind lossless tier, making it easier and better than ever to enjoy the premium sound from your favorite music on any device. 
This will help to give an even better audio experience. Spotify offers two different accounts for music fans to choose from. Millions of songs are accessible through the Free plan on all devices, but it comes with hearing advertisements and less functionality, such as no offline playback or song selection on mobile apps. 
Premium offers an ad-free streaming service, unlimited skips, and offline playing, allowing users to play stored tracks whenever they choose without needing a Wi-Fi connection for full enjoyment. For those who want greater control over their music listening experience. 
Microsoft's OneDrive has transformed cloud storage options by giving customers access to secure document storage and device syncing. With features for collaborative document editing and connectivity with Microsoft 365 apps and other third-party applications, it is the top platform for on-demand desktop storage. 
A productivity package that enables you to work with papers, spreadsheets, and presentations will probably be useful at some point. It's a common misconception that purchasing Microsoft Office is the sole way to have such access. LibreOffice should be available to every Windows user. 
It is a robust office suite that is totally free and offers substitutes for Microsoft Word, Excel, PowerPoint, Access, and more. You'll be working quickly using LibreOffice once you get adjusted to a few minor visual variations from MS Office. Be aware that the once-common alternative OpenOffice is now essentially extinct. Try FreeOffice if you don't want to use LibreOffice. 
Paint.NET is unquestionably worthwhile for the creative user looking for a strong and dependable image editor. You can quickly improve the vibrancy of photographs while retaining their original quality. This is thanks to the help of configurable layers that even provide multi-level editing. 
Paint.NET is the ideal substitute for those looking for a free photo editor. It competes with GIMP head-to-head and even has some special capabilities! Professional photographers or retouchers may wish to search elsewhere despite this app's powerful capabilities. It lacks advanced features like layer masks and custom brushes.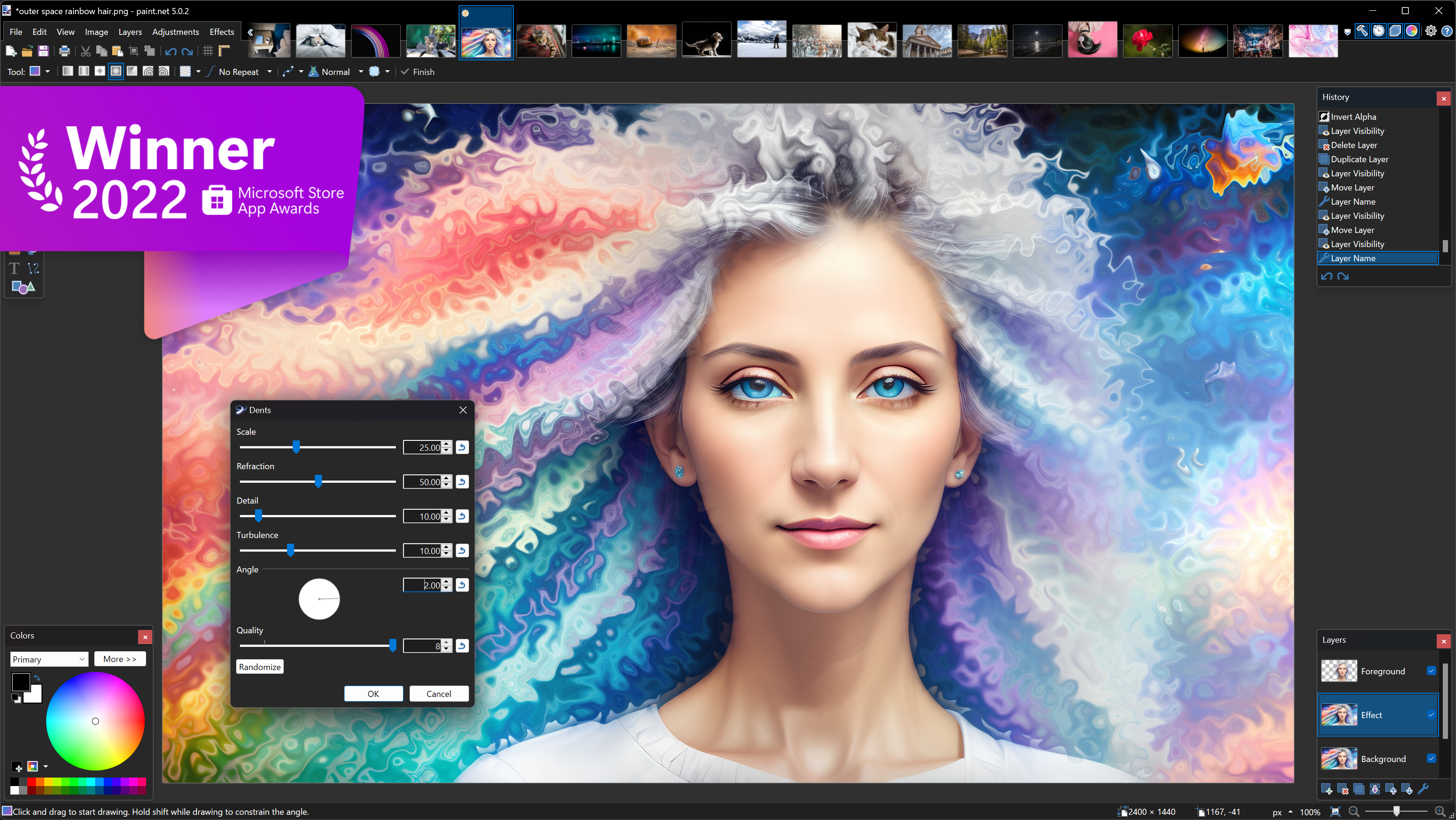 WhatsApp is a safe messaging app with solid dependability and broad applicability. Its feature set has recently undergone improvements, elevating it to the top of the field. It still has end-to-end encryption as the default setting for all individual and group chats. While WhatsApp has some limitations compared to Telegram, it has some inherent advantages. The platform has an established network that doesn't need people to switch to it or utilize it, which is ideal for organizations looking to improve communication.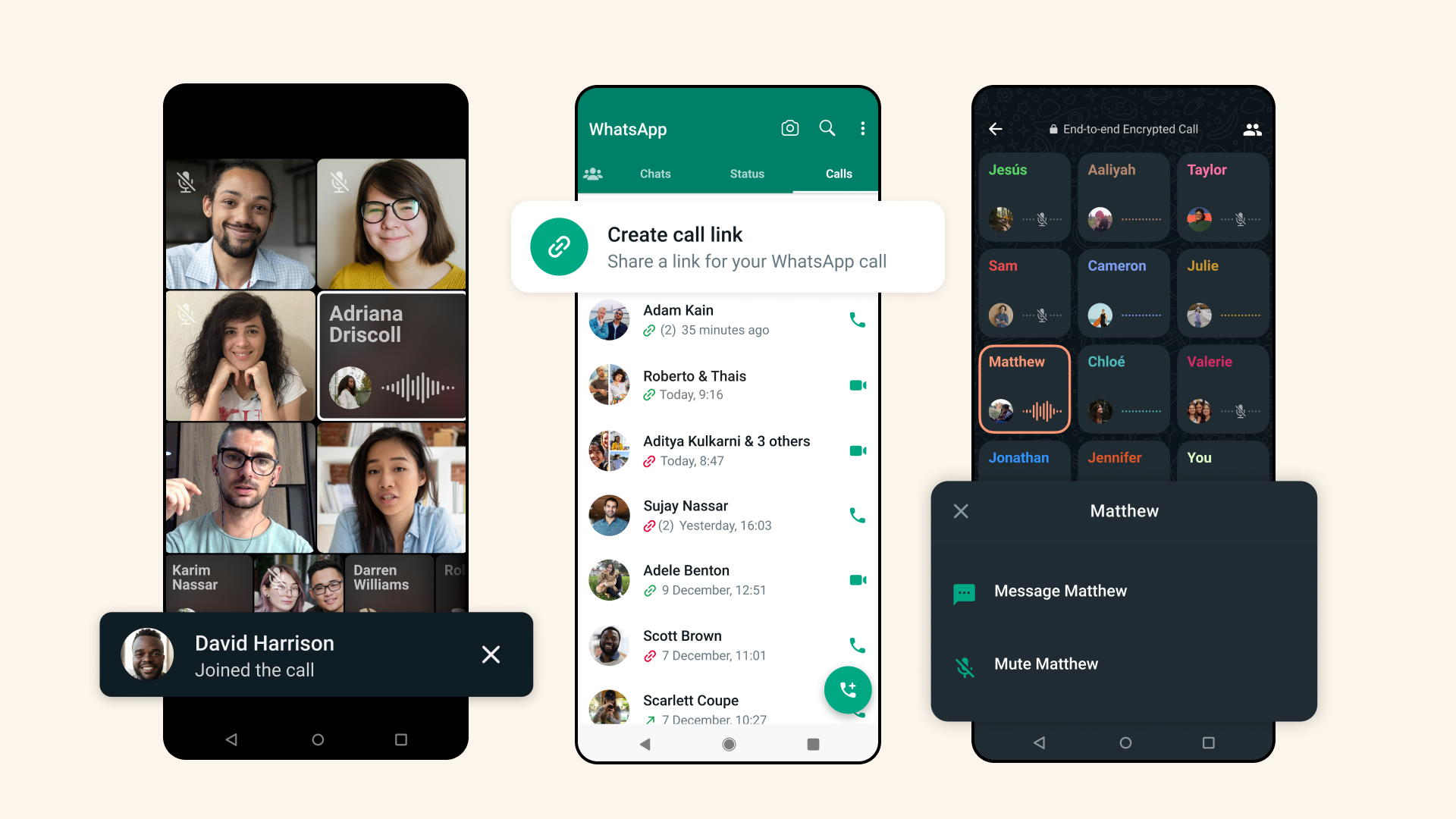 With a plethora of features that make it the go-to multimedia viewing option, VLC Media Player is somewhat of an unsung hero. It is open source, supports just about any file type you can imagine, and comes with plugins that let you utilize it with other apps or streaming services. 
A comprehensive media player that makes streaming and consuming videos simple is VLC Media Player.  Its features include the ability to play ZIP files directly from the program, a 200% volume increase if necessary, and smooth movie marathon creation.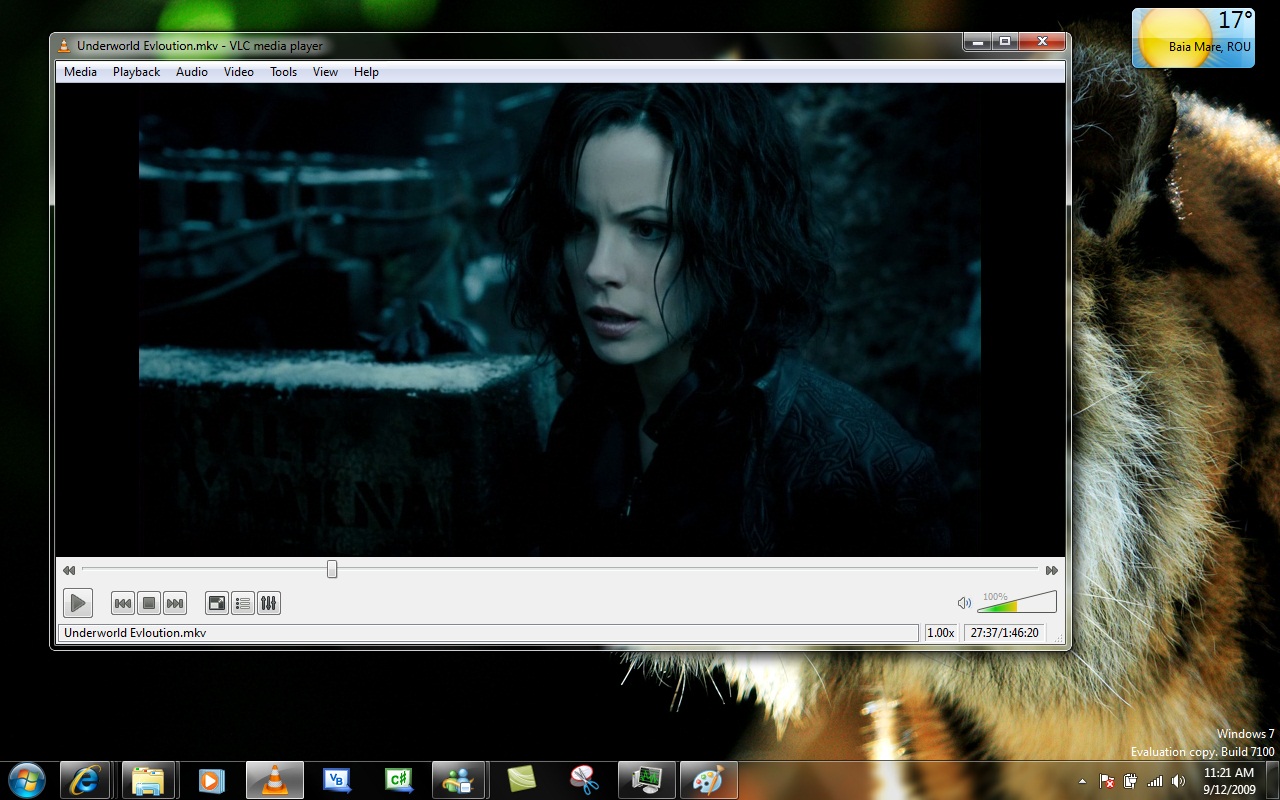 On Windows, taking a screenshot is helpful for a variety of things. This includes remembering crucial information and recording amusing situations. You need something better in your collection of important Windows programs because the free Snipping Tool and Snip & Sketch apps only offer a minimal feature set. ShareX is the most effective free screenshot tool available. ShareX features an excellent feature set for nothing. The platform includes numerous capture options, a strong built-in editor, and the ability to perform automated actions after taking a screenshot. ShareX also has additional tools like a color grabber and ruler.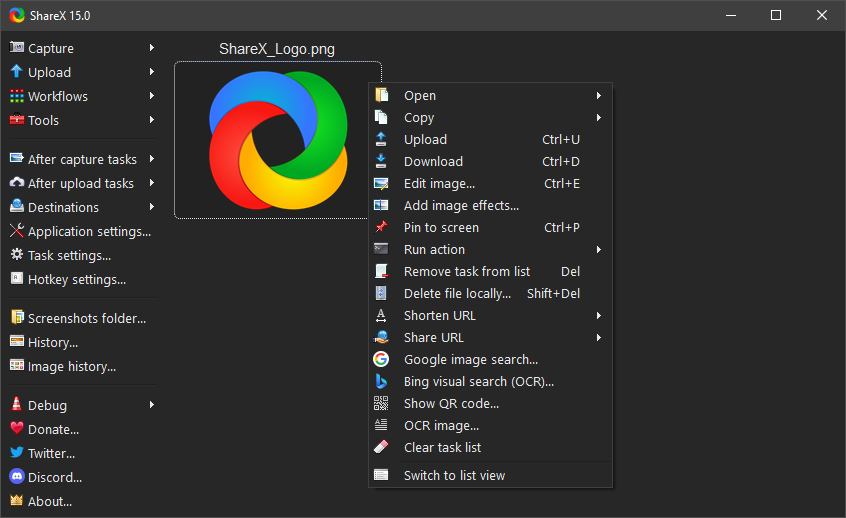 Our top pick for free registry cleaners is CCleaner. All Windows versions are easily compatible with the utility. Doing this ensures that there are no Registry problems, which are unfortunately frequent with many subpar repair solutions. CCleaner works efficiently in the background. 
This is a great plus for anyone on the go who doesn't want any further luggage on top of this already outstanding set of functions. CCleaner can assist in keeping your system clean and organized regardless of the version of Windows you're using. The latest version of Windows 11 is all capable of running this market-leading software.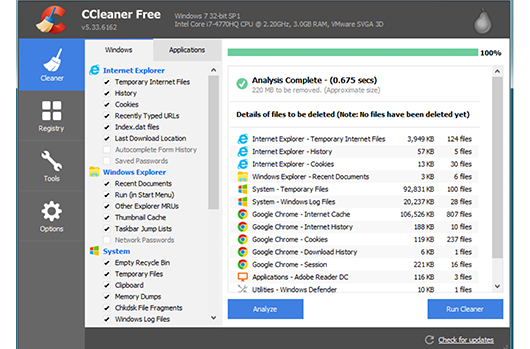 7-Zip has been a well-liked option for anyone wishing to produce compressed files or unpack pre-existing archives. This software, which is open-source and offers compatibility for many formats, is free to use,. However,  its compression speeds may not be as quick as those of some of its rivals. All things considered, 7-Zip is highly recommended, especially if you value usability over speed. 
A comprehensive application for compression and decompression, 7-Zip is well-suited for Windows users. The program can extract files from less common formats like DMG or CAB as well as handle its own 7Z file format and compress files into more well-known ones like TAR or ZIP.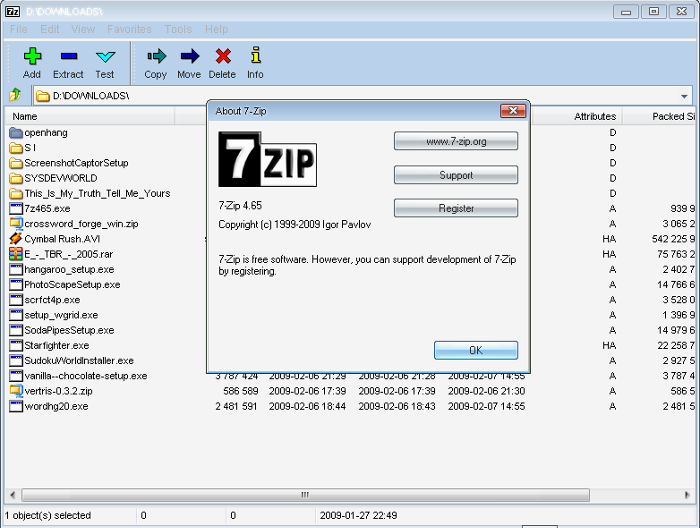 Because it may help you save a ton of time, a clipboard manager is an essential Windows application. Clipboard managers allow you to keep track of the most recent dozens of entries you've copied rather than just allowing you to store one thing on your computer's clipboard at once. Use the excellent Windows clipboard manager ClipClip. The software not only records everything you copy but also enables you to pin useful pieces for quick access. Making folders makes it simple to swiftly paste pre-written text, such as email responses and addresses, into documents. Although the app doesn't overburden you with settings, you may customize its hotkeys, turn off clipboard monitoring when necessary, and specify what it ignores.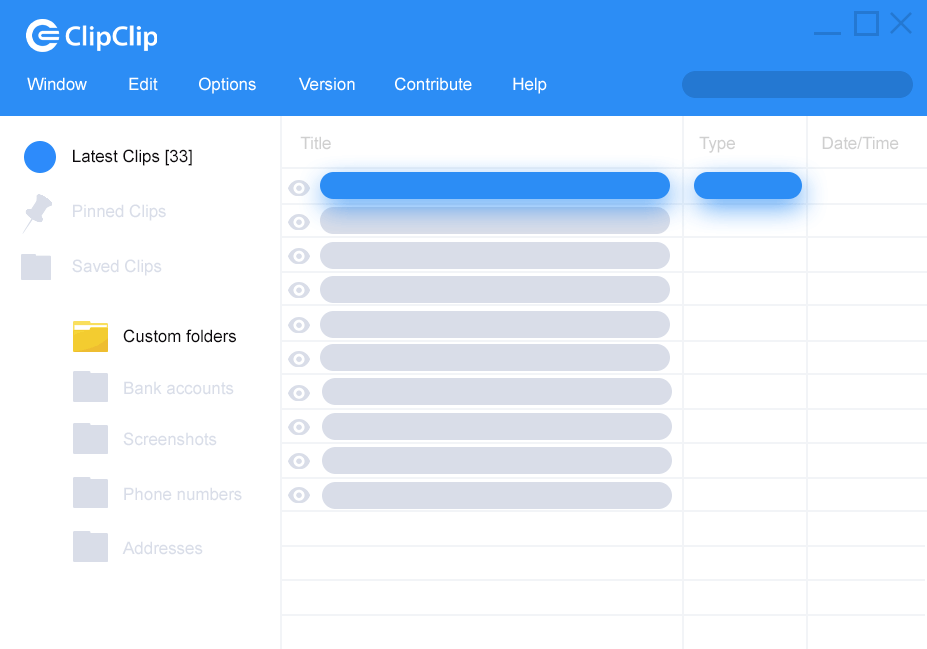 One of the most crucial pieces of software you can download is Bitwarden, which is the finest free password manager. To effortlessly auto-fill passwords, you'll also need to install the Bitwarden extension in your preferred browser in addition to the desktop program. 
It's crucial to back up your computer because a natural disaster, burglary, or malware attack could delete all the files on it. You don't want to lose all of your information, including documents, pictures, and other items, and then have to start again. As a crucial backup service for Windows 10 or Windows 11, we prefer Backblaze. The program backs up everything on your PC and any external disks you connect to the Backblaze cloud for just a few bucks a month. There are no restrictions on the size of your backups, and you are not required to select what information to update. 
FAQs
Why does a computer need system software?
The machine won't be able to 'do' anything without software. The firmware,  hardware, and other components of the computer would be inactive. Without its operating system, it would act similarly to an automobile that's parked by the side of the road. It will remain still without someone who knows how to use it and wants to go somewhere.
The software acts as the catalyst and brain of the computer. It can direct all the various components to act in a helpful manner according to a predetermined pattern.
What is the most important of software that a computer must require: Types of Software
If you are looking for the answer as to what is the most important software that a computer must require, operating systems (OS) and application software are the two most significant categories of computer software. The operating system is a key piece of software that controls a computer's hardware and offers a platform on which to run programs. 
Application software, on the other hand, includes all programs created to carry out specific duties for the user. Software in this category falls under a wide range of categories. There are entertainment software like video games and multimedia players to productivity applications like word processors and spreadsheets. Users can carry out a wide range of tasks using application software, including document creation, image editing, financial management, and interpersonal communication.  
What is the most important software that a computer must require?
The definition of the most crucial piece of software is arbitrary and depends on the needs and viewpoints of the user. Operating systems like Windows, macOS, or Linux as well as productivity tools like Microsoft Office or Google Suite are some software products that are frequently seen as being vital. Internet browsers like Google Chrome and Mozilla Firefox are also crucial for gaining access to the internet and other online services. 
What are some free programs/software a PC should have?
For PCs, there are several top-notch free applications and software that can improve your computer experience. Here are some crucial groups and illustrations of free software that you might want to think about installing: 
Internet Security and Privacy:
Malwarebytes (detects and removes malware)

CCleaner (cleans up system files and enhances privacy)
PDF Readers:
Adobe Acrobat Reader DC (standard choice)

SumatraPDF (lightweight and fast)
Antivirus and Security:
Windows Defender (pre-installed on Windows 8 and later, provides basic protection)

Avast Free Antivirus

AVG Antivirus Free
Why do we need operating systems?
Operating systems control computer memory, processes, and the functionality of all hardware and software. It enables the computer hardware and all other computer software to communicate with one another. Therefore, an operating system is the most crucial piece of software on a computer. The Operating System is in charge of making the most secure use possible of all the data and resources on the machine. If there is any attempt by an external resource to obstruct any kind of data or information, the operating system should prevent it. 
Conclusion: What is the most important software that a computer must require?
We've looked at some really necessary, almost entirely free Windows 10 and Windows 11 apps that everyone should download right away. This should answer your question: "What is the most important software that a computer must require?" If you don't like one of our recommendations, it won't be difficult for you to discover a good substitute. The majority of users will benefit greatly from these programs and find them to be superior to the Windows default software.