Best Software for Learning Piano in 2023
Learning a new hobby is always a great skill to develop, and for most people, one thing they want to accomplish on their bucket list is learning a new instrument. Learning piano, especially, is a popular choice among the public. The piano is a highly revered instrument because of how elegant it is, while still being versatile and even essential to every kind of music genre and type. However, not every aspiring student can easily book one-on-one piano lessons with professionals. That's where piano learning apps and software comes in. In this guide, we'll be discussing the best software for learning piano.
You might also like: Best Beat-making Software for Beginners Free on Chromebook
Best Software for Learning Piano
One way or another, music becomes an essential part of a person's life. We hear it everywhere: we hear all kinds of music when we walk on the street and when we enter all kinds of buildings. It has evolved into a common form of entertainment. Arenas and concert halls are constantly swarmed by fans of celebrity musicians who desperately seek to listen to their music. However, building one's relationship with music always comes from humbler beginnings, oftentimes between the individual and an instrument or song.
In this article, we'll go through the software's unique features, and what kind of learning benefits they can provide to aspiring piano players, both young and old, to properly learn the new instrument.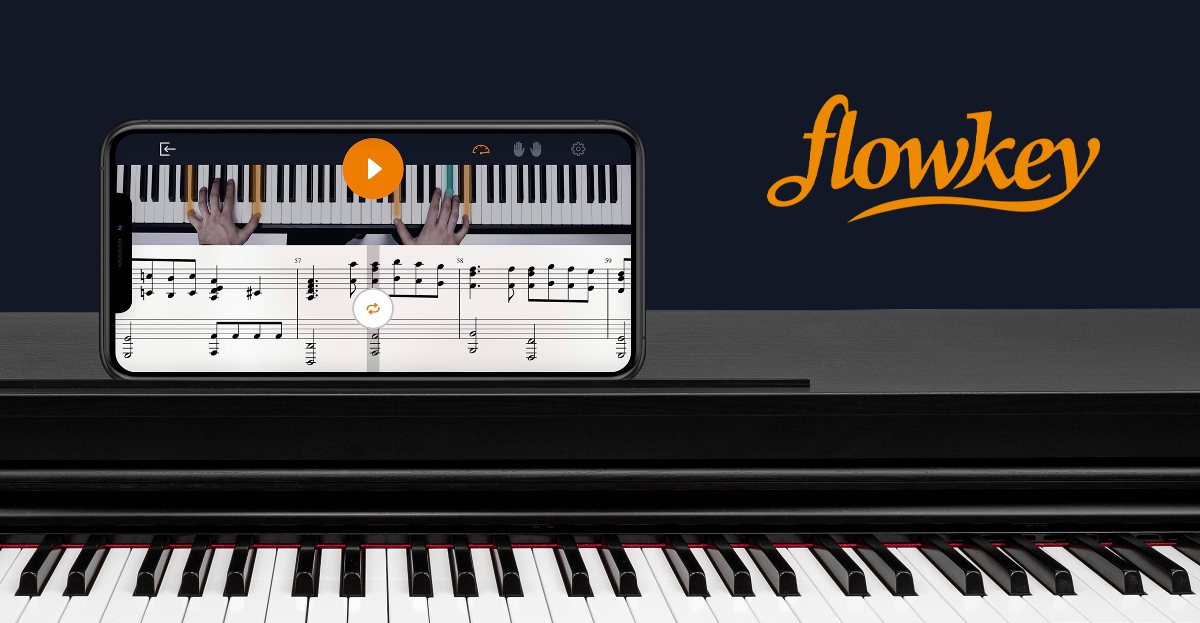 Flowkey is the top software on our list, and for a lot of other piano students. This mobile app is considered a great alternative to learning piano with a guided teacher or instructor. Flowkey can help guide you with learning the basics of the basics when it comes to piano. It is a good investment before looking into more professional software or means of studying the instrument. 
On Flowkey, you can browse through thousands of songs in their online library to learn your favorite songs on the piano. There is also a library of introductory videos on how to play the piano. Including reading sheet music, the parts of the piano, and more. As soon as you're acquainted with these basics, you can start practicing songs on the instrument. With each Flowkey tutorial, an expert pianist will demonstrate the song onn your mobile device's screen. Together with a display of the song's sheet music, which will help train you to read it while playing.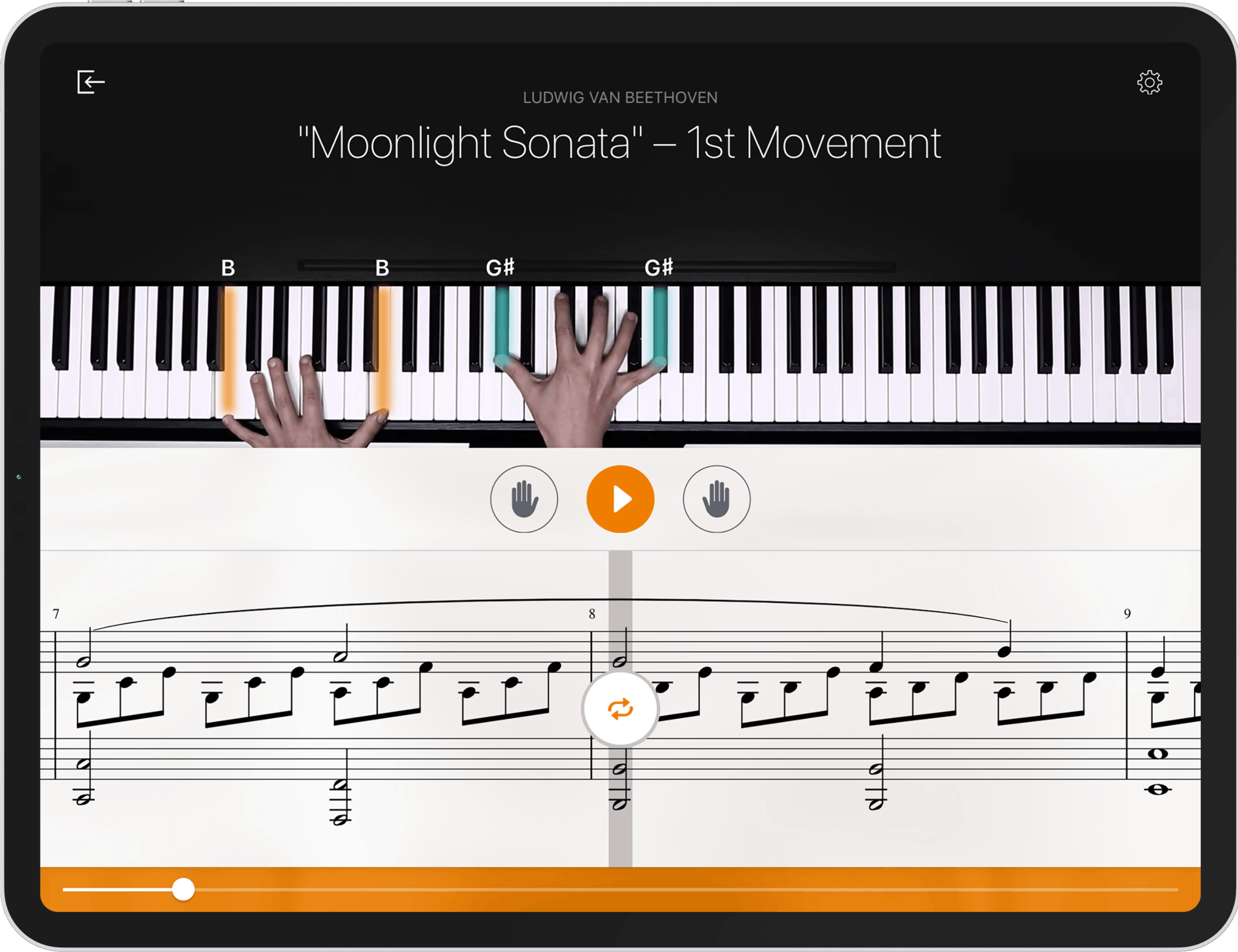 Flowkey includes a free trial for users to first explore all of their features before purchasing a paid subscription. To disable ads and to be able to play more songs from the app's library, users will need to subscribe to a monthly, a 6-month, or a yearly plan.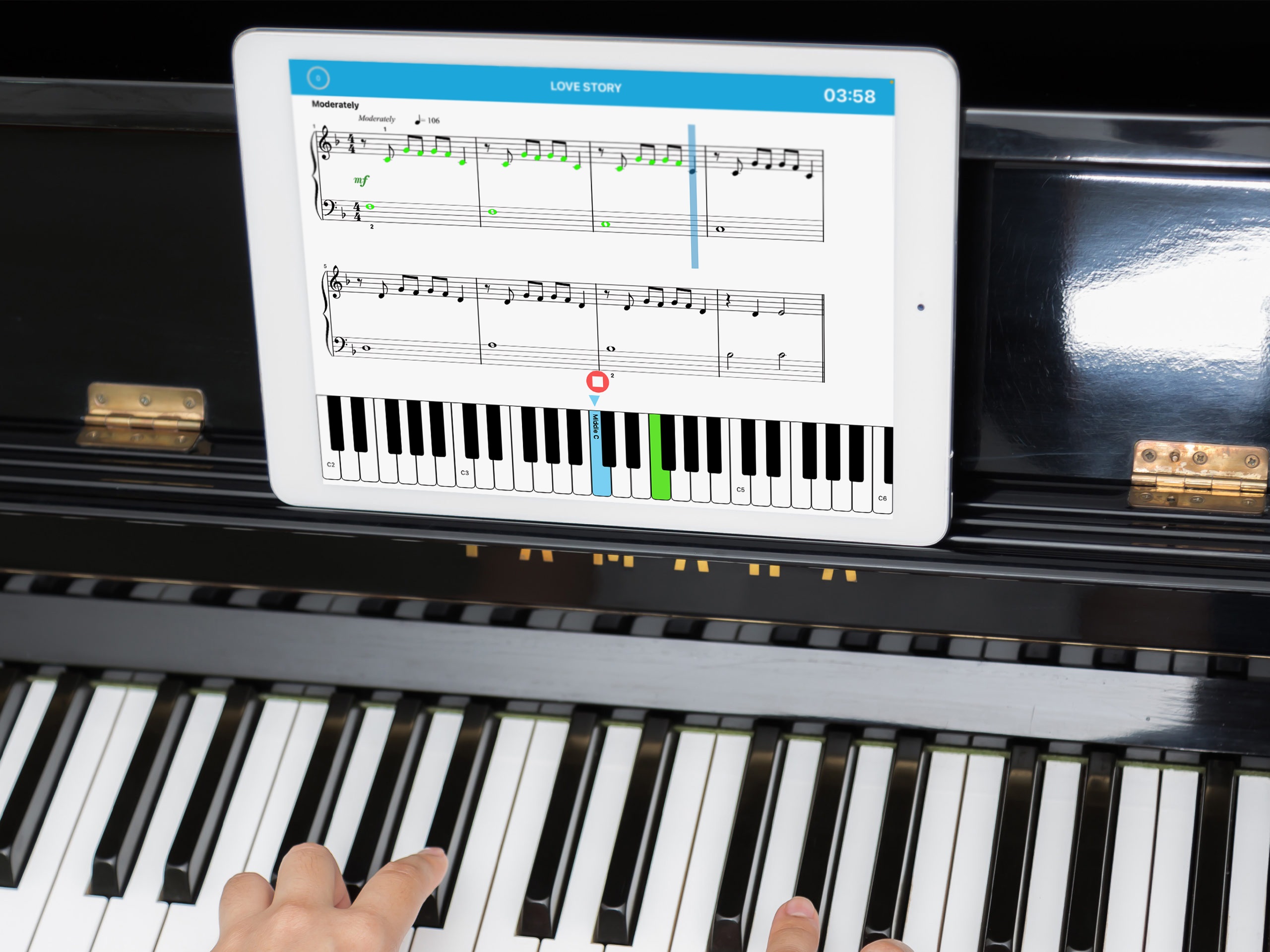 Piano Marvel is a trusted piano learning software by real-life musical instructors and tutors. It is used to supplement physical lessons to help students develop their skills, starting from those who are novices to those who are already familiar with or know how to play the piano, but remain eager to develop their skills. 
Piano Marvel provides more in-depth videos teaching you how to sight-read sheet music and to learn musical pieces, especially classical pieces. Piano Marvel makes use of SASR (Standard Assessment of Sight Reading)  to help you track your sight reading skills throughout your learning journey. The software also has a library of songs that you can browse through to learn, instructive videos, and even a practice mode to guide you through the process.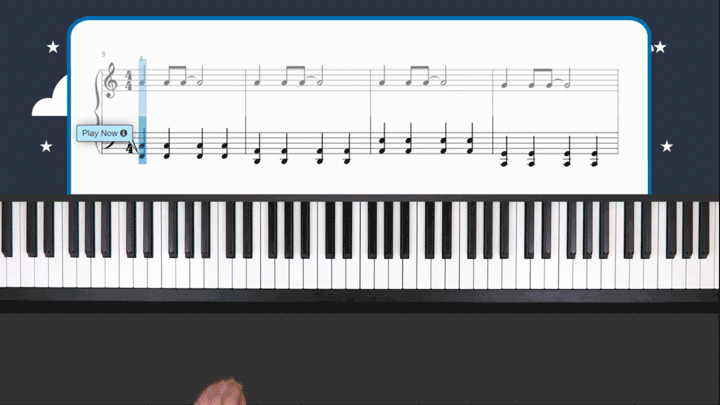 You can download and use Piano Marvel on Windows, Mac, Chromebook, or iOS devices. Piano Marvel also has special features for teachers and students. 
The final software on our list is Synthesia. Unlike other conventional music learning apps, Synthesia is more of a virtual piano simulator that can allow you to visualize the notes, and to take full control over how you want to practice. 
You can practice with all the songs that you can find in Synthesia's library, but you can also import your own compositions or MIDI files, or other music files that aren't found in their in-app library. Additionally, you can also choose to enable or disable musical notation whenever you practice. You can also choose which hand you want to practice individually. Synthesia will play the rest of the song's notes for the opposite hand you don't want to focus on during your session. 
Finally, you get summaries of how long you've been practicing and your quality of progress throughout the time you've spent on Synthesia. You can first try the app for free, but you can purchase and use the software for all time at a price of $39. 
You might also like: How to Make Music for your Game using Bosca Ceoil
What is the best app to learn piano for beginners?
For total beginners, Flowkey is the suggested application. This is because the software features informative videos on the very basics of learning the piano, such as the instrument's parts and basic concepts about music theory, which are foundational to learning the piano correctly. 
What is the best online program to learn piano?
There are may great online programs for learning piano. The three we've listed out a some of the best picks, but there are also apps and websites such as Skoove, Pianote, and more that are also effective in teaching individuals how to learn piano. 
What is the fastest way to learn piano?
The fastest and most effective way to learn piano is, ironically, to learn it slowly. This is to ensure that the information you've learned is properly absorbed and applied throughout practice. Learning the instrument with a personal teacher is also the most recommended option besides self-learning with an online software. 
What software do piano Youtubers use?
Piano videos online are often recorded using Synthesia. 
You might also like: Apps like GarageBand for Android