Best Software To Use With Glowforge
When it comes to laser printers, the Glowforge printer is one of the best in the market today. It takes laser printing to a whole new level with how easy, accessible, and customizable the process is. Glowforge is highly praised because of its ability to cut through a number of different materials, including wood, plastic, plexiglass, fabric, leather, and even foods. You can cut, score, and engrave these different materials based on a design that you create. But what is the best software to use with Glowforge?
However, the Glowforge is only so valuable on its own. It's important to maximize its full potential with the right software where you can create and import all of your designs, then measure them carefully to fit the dimensions of what you want your Glowforge to create. In this guide, we'll be discussing the best software to use with Glowforge, together with their different features and why you should check them out for your next project. 
You might also like: Glowforge Alternatives: 6 Best 3D Laser Printers
Best Software To Use With Glowforge
Inkscape is the most accessible platform on our list because it is completely free to use. It is essentially a drawing platform that is specifically catered to design all kinds of logos, illustrations, and graphics. This makes Inkscape a perfect choice for Glowforge handers who are looking to create their own designs and templates. Despite being free software, Inkscape has all of the tools you need to create these designs. It features both freehand drawing tools and straight-lined or curved tools to sketch out your ideas. You can then manipulate the objects you draw and color them in or add text to your liking. Finally, you can render out your creations and export them to your desired file format that Glowforge can support. 
The one downside with Inkscape is that its learning curve is quite steep, making it a bit intimidating for beginners to try out. Luckily, there are a lot of tutorials and guides on YouTube and online platforms to guide you through the process of learning how to use the software.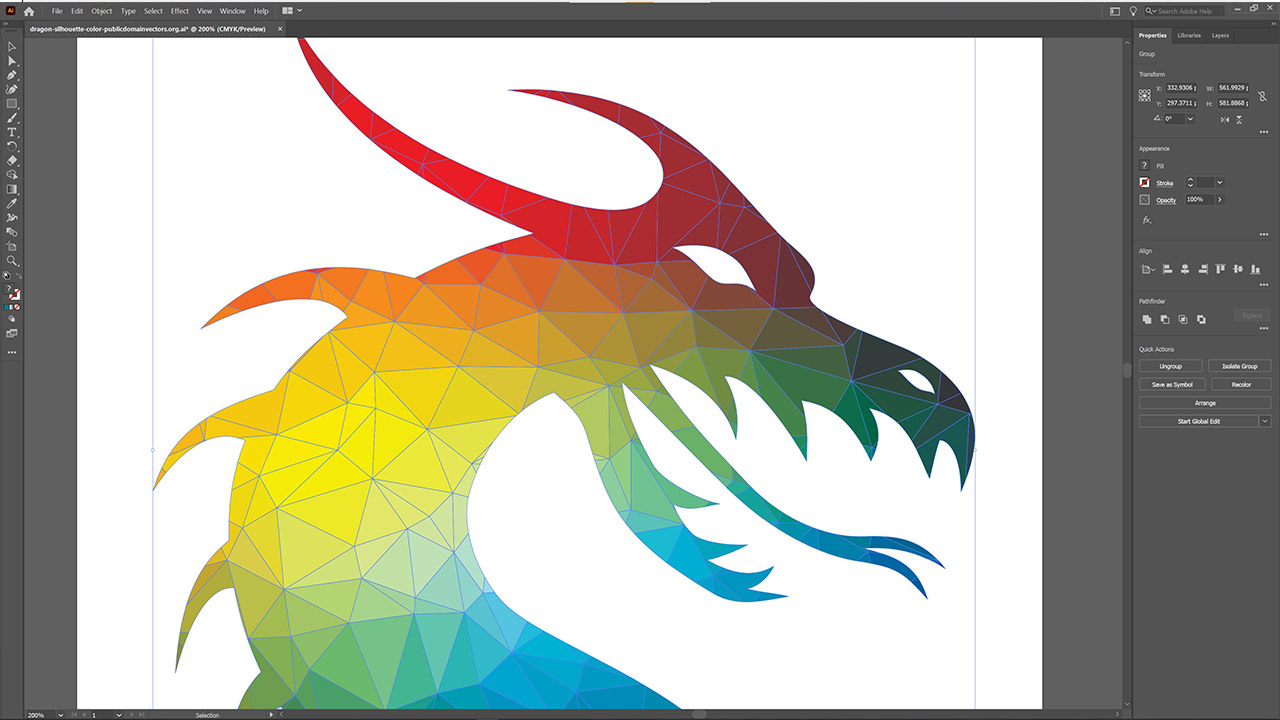 When it comes to the overall best platform for creating sophisticated and detailed designs, nothing can beat Adobe Illustrator. Adobe Illustrator is the go-to software for all kinds of creative professionals. There are all kinds of brushes and pen tips that allow you to create freehand illustrations. Illustrator also features a comprehensive Layers system to keep your canvas organized, and cloud libraries to efficiently keep your works stored. 
Adobe Illustrator is often used for creating logos, designs, both online and offline graphics, and business content, making it a perfect fit for Glowforge. You can use Adobe Illustrator by subscribing to the platform starting at $20.99/month, or $239.88/year. You can also purchase a subscription to the Adobe Creative Cloud to gain access to Illustrator and other Adobe products such as Photoshop and Premiere Pro.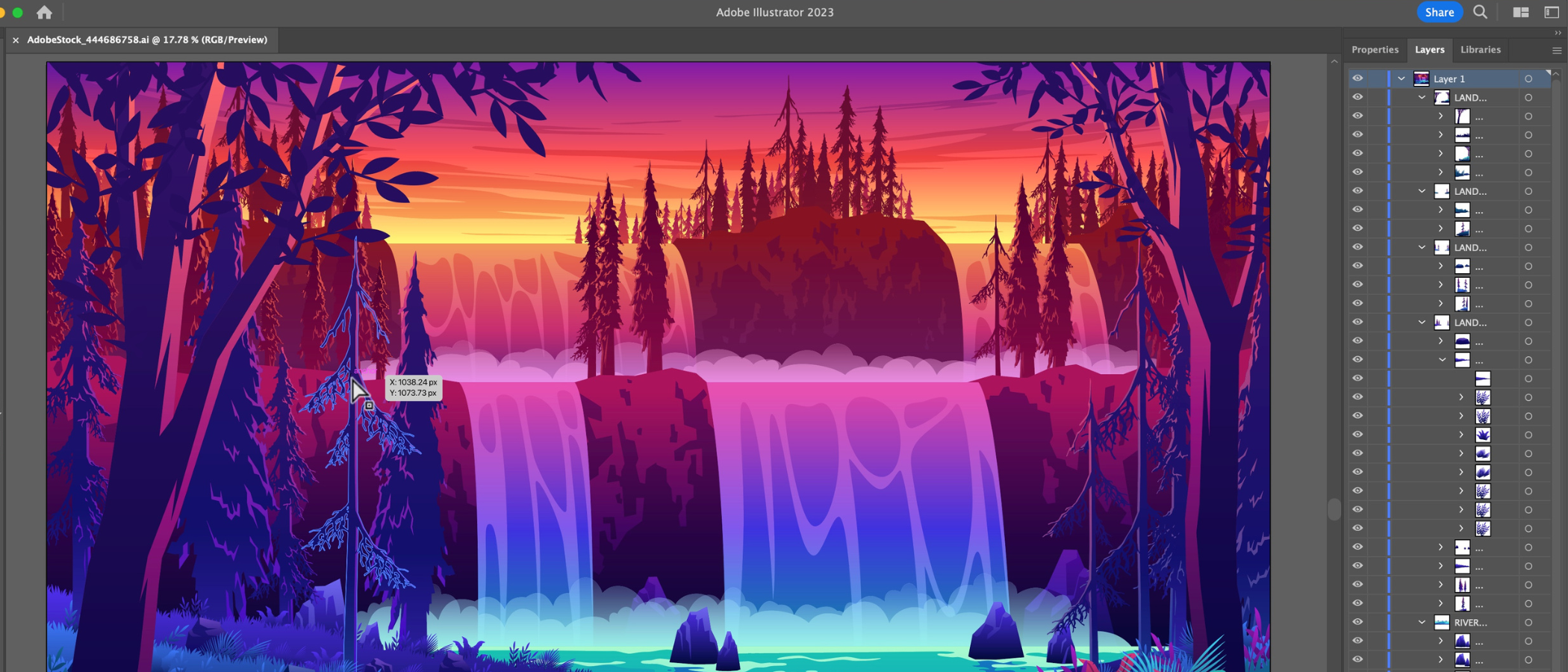 The final software on our list is called CorelDraw. The software is another favorite among creative professionals because of its extensive features and quality. If you have experience already with design software and creating all kinds of creative outputs, this software is highly recommended for you to use.
It features various unique tools such as a LiveSketch tool, blurring tools, and all kinds of fonts to bring your creative visions to life.  CorelDRAW has all kinds of versions with different features and price points, ensuring that there is a package suitable for each artist. 
You might also like: 3 Best CAD Software for 3D Printing
What software do I use for Glowforge?
The software that you need to use with Glowforge is essentially any platform that will allow you to create the designs you want your Glowforge device to create. Glowforge has its own design platform that can be used for free to create and format your design. However, if you want more detailed outputs, you can use all kinds of design platforms, both paid or free, to create them.
Glowforge devices can process designs in JPG, PNG, SVG, PDF, and other file formats, making it easy for you to decide what software is best for your type of needs. 
What apps work best with Glowforge?
For us, the best platforms that you can use with Glowforge are Inkscape, Adobe Illustrator, and CorelDRAW. Besides these software, there are other options as well, such as GIMP, Adobe Photoshop, and even Autodesk 360 for much more complex ideas. 
Can you use Canva for Glowforge?
Yes, it's completely possible to use Canva for Glowforge! Canva is a great choice for those who want a free alternative to design platforms, as well as those who are new to design because of how accessible different designs and templates are. Canva allows you to create unique designs using their extensive collection of elements, texts, and tools. 
How do I create a SVG file for Glowforge?
An SVG file is essentially a vector-base graphics file that is suitable for the Glowforge to create accurate and detailed outputs based on the design. You can create SVG files on Adobe platforms simply by exporting your files as SVGs. However, the process can differ for other design software. 
You might also like: 8 Best Software for Laser Engraving and Cutting