Best Software To Use with Graphic Tablet
The graphic tablet is one of the handiest and most important tech tools for all kinds of people in different fields. Artists, creatives, media editors, and even students consider it as a necessity. The graphic tablet is a highly flexible and diverse tool that helps artists design all kinds of material digitally. When using it, people need to often pair it with certain kinds of software where they can let their creative ideas shine. The most common and the best software to use with graphic tablet are drawing software. 
Though most software supports the graphic tablet when connected to a desktop or PC, some work better than others. In this article, we'll be discussing some of the best software to use with graphic tablet and the different features that make them stand out from the rest. 
You may also like: Best Software for Vector Graphics
Best Software To Use with Graphic Tablet
Corel painter is one of the top drawing and illustrator softwares that is highly accessible to the public. Using a graphic tablet with it makes it allows the user to fully maximize all of its extensive features. Corel is best known for its comprehensive collection of brushes, which helps in emulating the experience of creating traditional art on a digital space. You can create art that is similar to true watercolor art or oil paintings, depending on what kind of brush tools you use. You can also easily customize the color palettes, filters, and additional effects you want to add to your work.
Corel Painter is a paid software, but you can experiment with its features using a 15-day free trial first.
Another go-to software for artists is Clip Studio Paint. If you're someone who wants to create art that is similar to comics or manhwa, Clip Studio Paint is the platform for you. The platform is well known for having one of the largest brush libraries, with over 40,000 that can be customized by its user. With a graphic tablet, you'll be able to create even more detailed works because of the pressure application of your pen. Clip Studio Paint's features also allow you to use various tools to design both 2D and 3D figures, making it a highly flexible platform for both beginners and professionals. 
Clip Studio Paint Pro can be used after purchasing with a one-time payment. There is also an alternate platform titled Clip Studio Paint Ex which has more features that are best used on comics, manga, webtoons, and animation media. 
When it comes to the most popular creative software for graphic tablets, Adobe's products immediately come to mind. The most suitable ones to use with this kind of technology is Adobe Photoshop and Adobe Illustrator. Adobe Photoshop can be used a drawing software, but it is also proficient in editing all kinds of photos and even animating graphics. 
Adobe Photoshop is known for its extensive layers feature, which allows you to seamlessly add different elements to your work without the hassle of editing parts that you don't need to if they're combined under a single canvas. Other notable aspects of Photoshop are its tools that are helpful for retouching photos and removing unwanted blemishes on photos and color manipulation.
On the other hand, Adobe Illustrator is more focused on providing tools that can create comprehensive and creative graphic design outputs. Their features support the creation of 3D media, together with other drawing tools that allow you to create detailed works. The main difference between Photoshop and Illustrator is that Photoshop creates raster-based images, while Illustrator creates vector-based images. Regardless, they are both great softwares to use together with a graphic tablet. Both Illustrator and Photoshop are applications under the Adobe Creative Cloud. They can be purchased separately or together with he other Creative Cloud applications.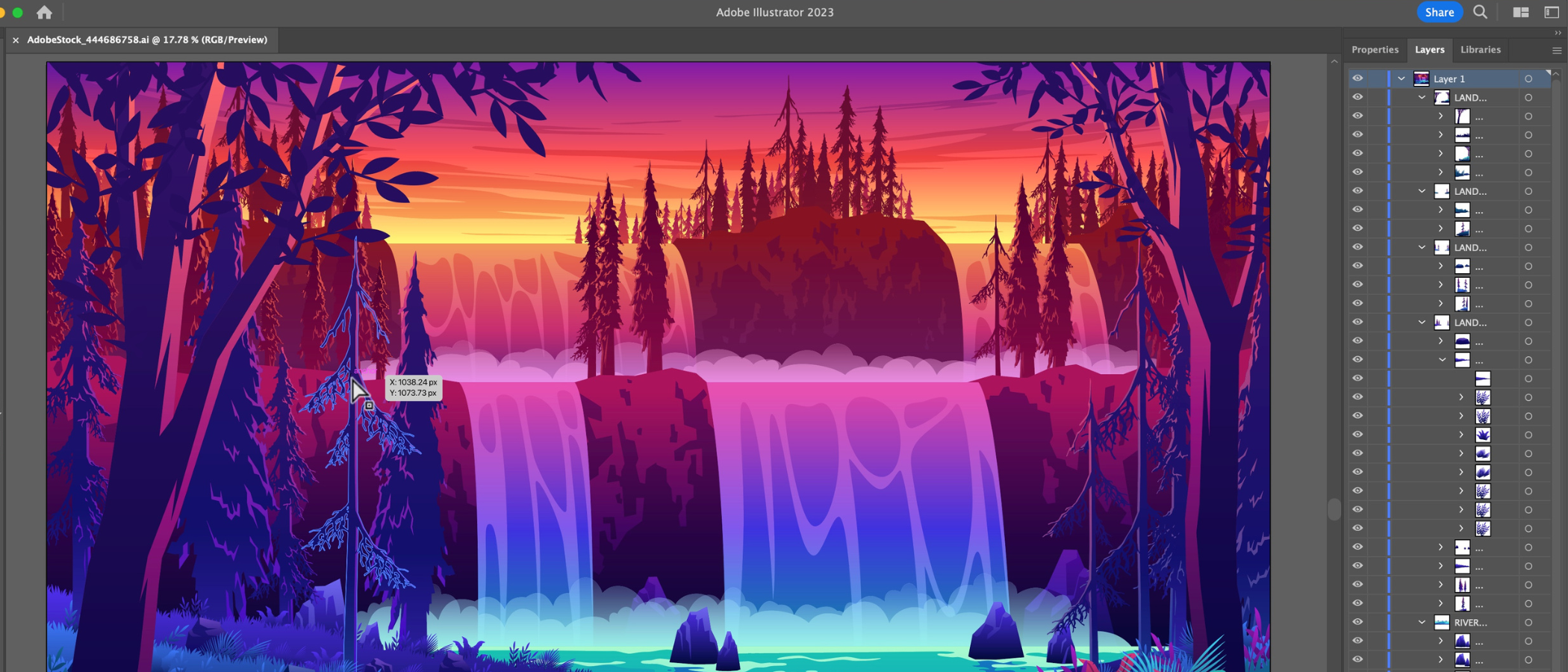 You might also like: Best 3D Animation Software Without A Graphics Card
What app do you use for a drawing tablet?
Drawing tablets needs pairing with drawing applications or software. You can use virtually any app, so long as it says that it supports hardware devices such as graphic tablets. The apps that you can use must be compatible with your desktop or PC because you cannot use graphic tablets with other tablet or handheld devices.
What software should I use for Wacom tablet?
Almost every drawing software can be used together with a Wacom tablet. However, Wacom users often recommend using Adobe Photoshop, Clip Studio Paint, Autodesk Sketchbook, and Corel Painter. 
What software do most artists use?
The applications on our list are some of the top picks for artists and editors. Besides these four, other great recommendations for art software are Affinity Photo, Krita, and Artrage. 
What is the best drawing software for beginners?
Beginners have multiple softwares that they can try out when using a graphic tablet to draw. Some great recommendations are softwares like PaintTool SAI and Clip Studio Paint for a free and premium option. 
You might also like: GraphicsGale vs Aseprite: Which is the best pixel art program?