Top 15 Best Software For Your Business in 2023
Why do you need software for your small business?
Small and medium-sized businesses (SMBs) have undoubtedly faced many difficulties recently. Many troubles have come out of labor shortages, supply chain interruptions, national lockdowns, and the potential for a global economic slump. However, there is hope for small businesses. There are companies that adjusted business management processes. 
This is thanks to software technology and automation. Online ordering, mobile payments, and contactless purchases have already become commonplace and will only become more so. Now is the moment to look at how small business software can support big difficulties and large goals. Not only that but to also do it without a huge price tag for smaller organizations attempting to save expenses and retain consumers. In this article, we'll give some answers to Which software is best for my business?
Which software is best for my business?
Even though it has many competitors, Microsoft still offers the best office suite. Microsoft 365 also offers a cloud version you can use anywhere, even at home or the office. The first advantage of Microsoft 365 is familiarity; if you've ever used Microsoft Office, you'll have no trouble navigating this system. The same holds true even if you haven't because Microsoft Office is the industry leader that everyone aspires to emulate. 
The second is that Microsoft 365 operates in the cloud, which has multiple benefits. You can use it on a mobile device like a smartphone or tablet, and the second is that OneDrive stores all of your documents online in the cloud. You can transition between devices without losing your work and you won't have to worry about losing crucial files due to a hard drive crash. Pricing for purchasing a solo subscription for Microsoft 365 Personal, which offers Word, Excel, Powerpoint, Publisher, and Access along with online emails handled by Outlook and document cloud storage through OneDrive, can appear a little more pricey than it did in the past. 
Thanks to its robust feature set and scalability, QuickBooks Online is the market leader in the accounting sector. It includes invoicing capabilities, inventory management features, powerful reporting, and transaction tracking tools. They also have mobile app functionality. These qualities make it beneficial to all enterprises and independent entrepreneurs, in addition to its scalability and ability to integrate with a wide range of products. And since millions of people use it globally, your accountant is probably already familiar with it. Nevertheless, QuickBooks products can be pricey, so be sure you know how to maximize their primary features. And be aware that you will need to purchase a different program, such as QuickBooks Time or a third-party application if you require time-tracking features. 
With its straightforward and gimmick-free pricing, Sage Accounting offers a strong first impression. There is a 30-day free trial available along with a decent value for the top Sage Accounting plan. For this, you receive modules that you can open on your desktop or through a mobile app. These include managing bids, invoicing, handling and submitting tax online, cash flow forecasts, some thorough reports, support for several currencies, project tracking, and more.
Everything is clearly laid out and typically simple to use. In case you need assistance, comprehensive online support, video lessons, and the promise of "free unlimited 24/7 telephone and email support" should put any novice at ease. Sage also offers Accounting Start, a more entry-level product. This could be sufficient for start-ups and small firms, but it does not have support for quotations, estimates, or vendor invoices. It also lacks cash flow predictions. 
For a modest cost, Zoho Books offers an astonishing array of features and functionalities. Higher-tier plans enable users to automate workflows and monitor project profitability. It stands out thanks to its mobile-first capabilities. Zoho includes the capacity to send invoices over iMessage and add widgets to your phone's home screen for quick access to timers and past-due payments. There is also an Apple Watch app that enables time tracking, payment reminders, and invoice reviews. Since they seamlessly interact, the software is especially well suited for business owners that already use a Zoho suite product, such as Zoho CRM. In contrast to the competition, third-party integrations are however scarce. 
Got a team and numerous projects to manage as well? Asana makes it easier to determine who should be doing what at any given time. This increases the likelihood that everyone has accomplished their tasks by the deadline. As with the other software products on this list, Asana's unique selling point is not just the functions it offers, but also the way those features look. The platform uses a beautiful and user-friendly interface that is seamless between mobile apps and the web.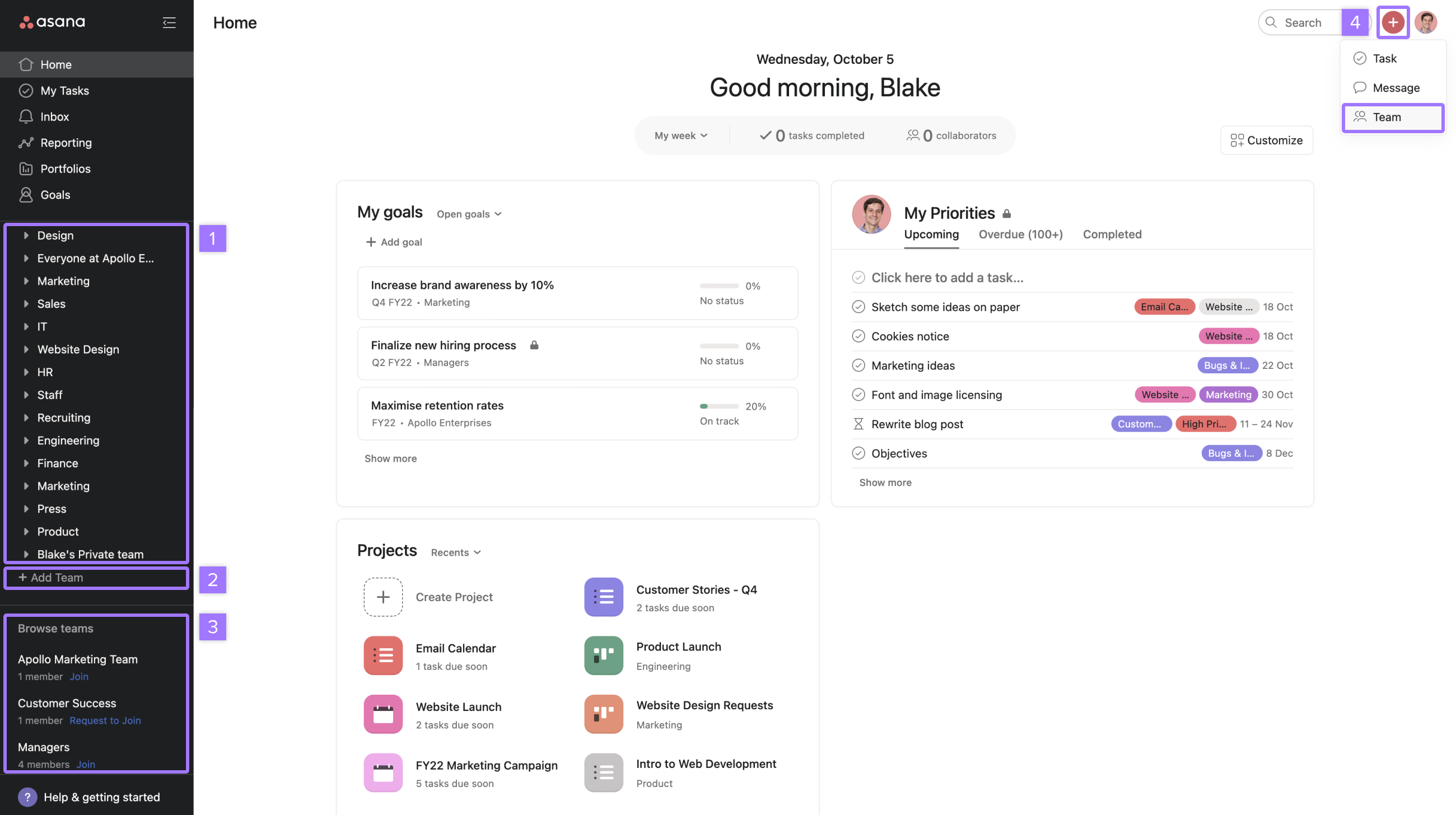 Trello is a task management and collaboration application that supports a variety of projects. This includes data entry, marketing campaigns, content creation, customer assistance, and sales tracking. It's vital to note that, while you can attach these types of papers, it works for the majority of projects except for budgeting and invoicing. It's a handy and simple application for smaller organizations that tracks tasks effortlessly. It uses due dates, card cover images, users, a task commenting function, labels, priorities, and more. Additionally, each project management pipeline can accept attachments like files, photos, or documents. 
Despite what Slack lovers may believe, Slack may have not completely replaced email just yet. It can become a time drain if you're not careful about how it's used. However, it's also true that this communication platform has contributed to a significant change in how many small business teams communicate. The fundamental concept is really straightforward. Like the best software tools: real-time messaging in web browsers, mobile apps, and desktop clients. Team members have the option of chatting individually, in groups, or in channels depending on particular topics (sales, finances, items, etc.). 
But what Slack excels at is bringing that straightforward concept to life in a natural and responsive way, with a plethora of connections, plug-ins, and shortcuts to keep the discussion going. From file transfers to video calling, all the features you might need are available to you. Slack is not very useful for free, but it provides you with
a sense of the app and is acceptable for smaller teams. The top pricing tier offers unlimited message archives, round-the-clock support, and a four-hour response time guarantee. 
Toggl might be the ideal option for very small firms that need time trackers. This can include independent contractors, and business owners who require a simple platform. Many small businesses don't require (and don't want to pay for) all of the functionality offered by the complex software solutions that are available. These platforms often have expenditure management, mileage tracking, staff monitoring, and more. Employees can easily track their time with Toggl across hundreds of third-party apps, computers, and devices. Simply tap Start to start the timer. Toggl is free with paid tiers for add-ons like invoicing features starting at $9/month.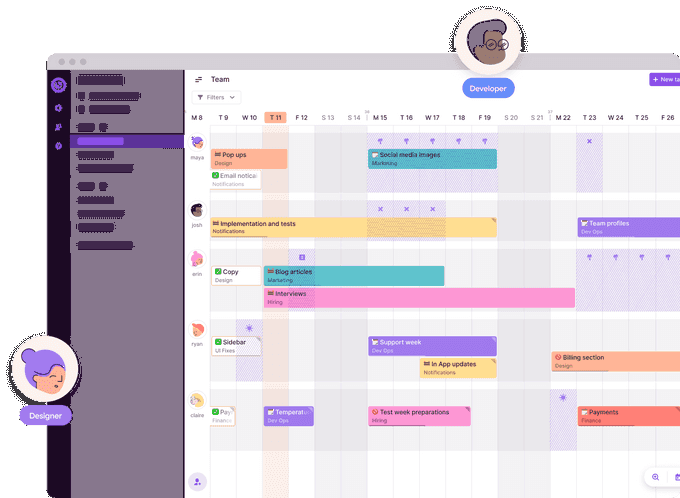 Avast Business is a great business antivirus and online security platform. The platform features technologies such as antivirus, firewall, email security, anti-spam, and sandboxing programs for total security. Avast Business is widely considered the best business and overall antivirus software. It also comes with a variety of server-related capabilities. Independent testing generally rates the antivirus protection you receive as good.
This is because Avast's engine has been shown to stop 99.7% of threats in AV-Comparative's Real-World Protection report. Avast's free edition has a reputation as one of the finest for home users. However, if affordability and ease of use are priorities, Avast Business can make sense. 
Two of the most popular online payment platforms are PayPal and Stripe. They have many similarities, including a processing fee of 2.9% + $0.30 for online payments. Yet, PayPal is a superior choice for startups and small enterprises. PayPal is a better alternative for small business owners since it is simpler to set up and use. On the other hand, Stripe gives more customization choices to suit larger enterprises. One of the most extensively used systems in the eCommerce sector, PayPal enables millions of customers and merchants to send and receive payments using bank accounts and credit cards.  
Customers can make purchases using PayPal, PayPal credits, or Venmo with simply one or two clicks by adding the PayPal button to the payment page. For both users and businesses, PayPal is one of the simplest payment methods out there. 
Hubspot is a platform that offers a variety of tools for social media advertising, sales and marketing, and content management. In addition to providing a comprehensive toolbox to help with conversions, Hubspot goes far beyond simply creating and updating websites. It is our top choice for the best content marketing tools and has many of the features we look for in the best CRM software. You can do this with content hosting and communications between members of a sales team and with clients. Furthermore, you can also monitor using Hubspot's analytics tool.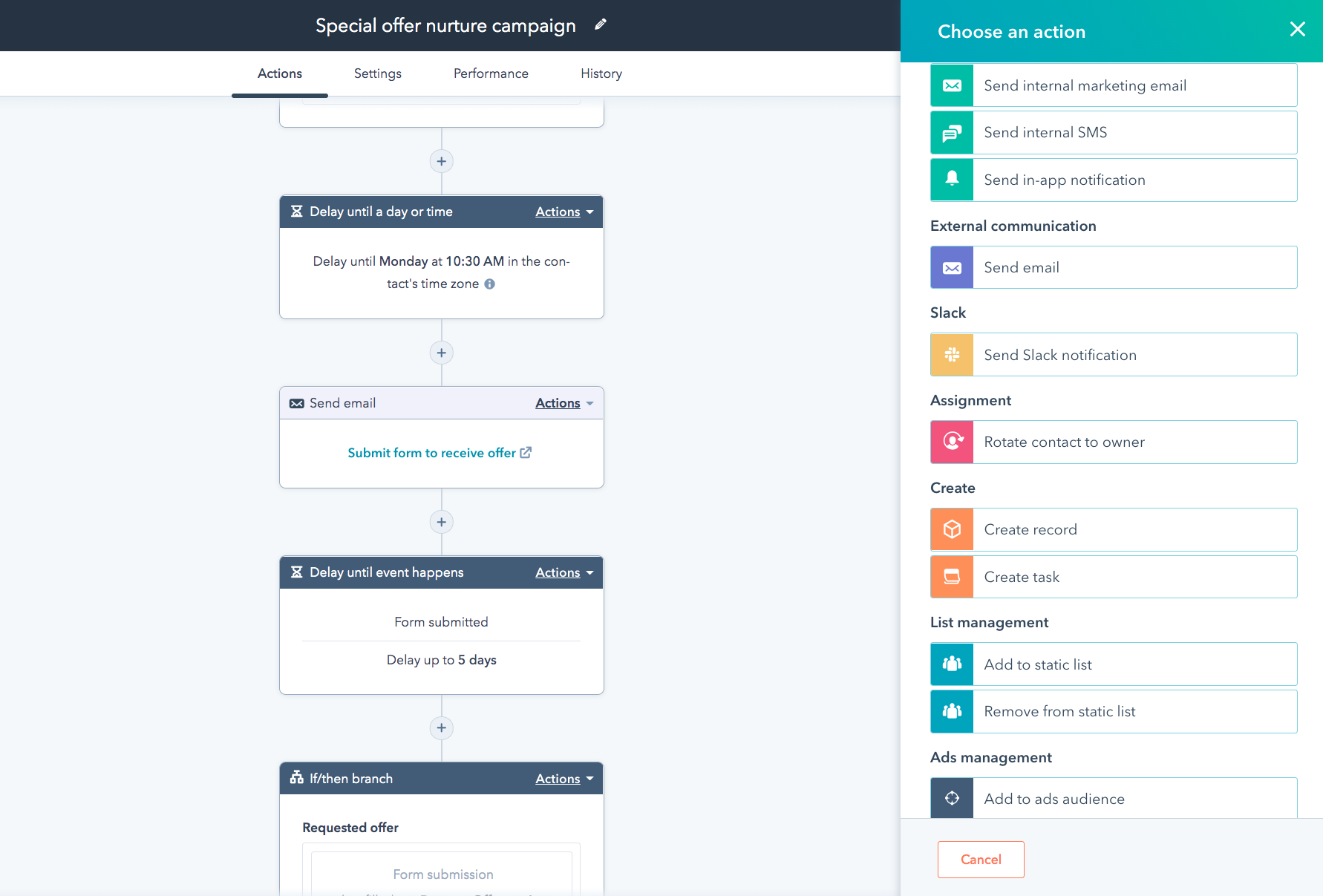 A cloud-based accounting program geared exclusively toward small businesses is Xero. Xero offers capabilities for accountants to assist and make sure their clients have sound balance sheets. The platform also provides tools for businesses to track financial performance and cash flow in real-time. Financial KPI tracking and performance comparisons between actual and chosen time periods are both possible with customizable financial reports. Businesses can quickly take online payments in many currencies from services like Stripe and PayPal as well as credit cards. Additionally, Xero makes it simple to prepare and distribute invoices, as well as to remind clients to make payments automatically when their bills are past due.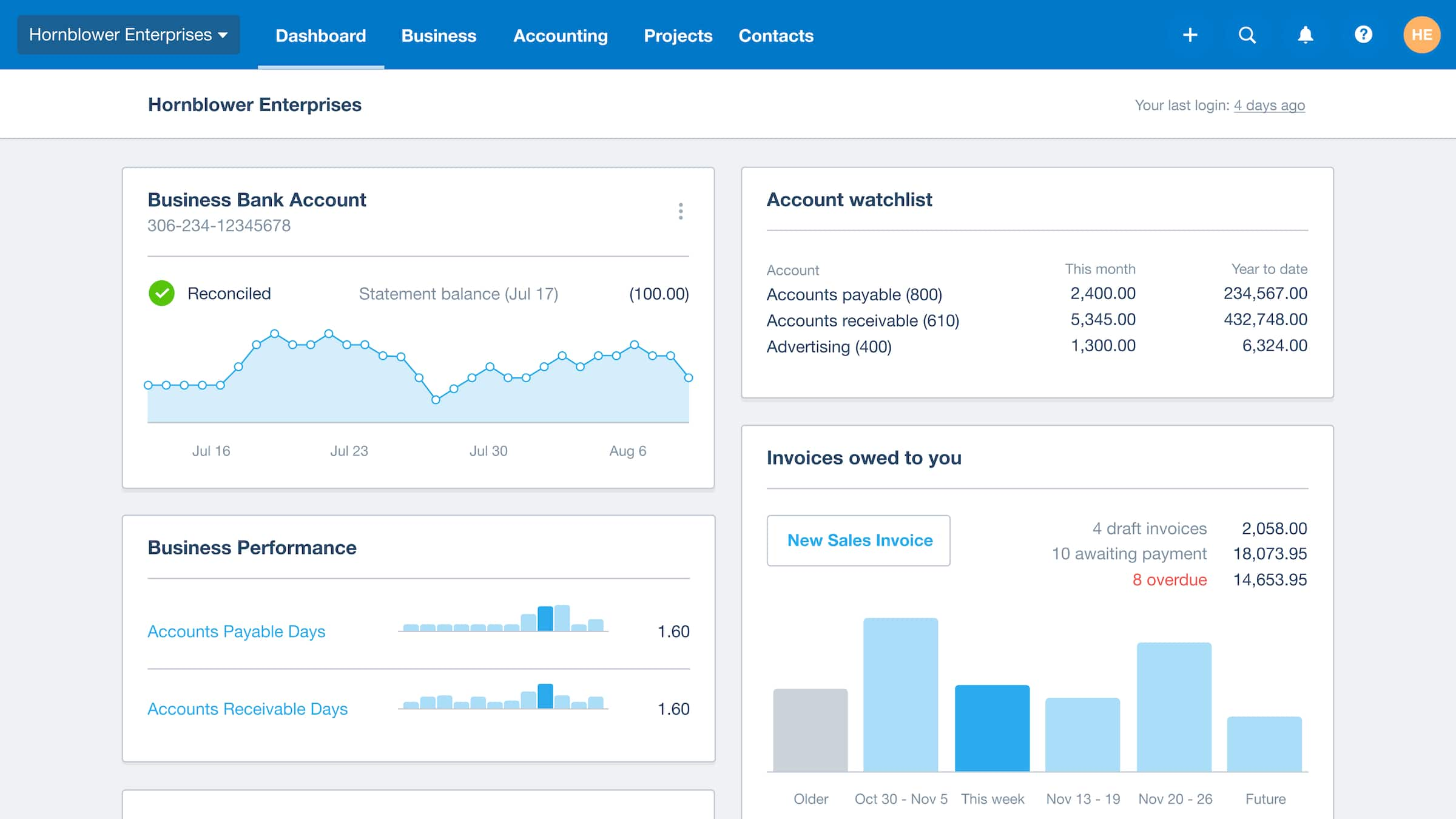 Bitrix24 offers a comprehensive selection of effective business solutions. It includes project management, instant messaging, telephony, document processing, scheduling, staff administration, and more. If you'd rather keep things simple, focus on the superb CRM, which is a capable system all by itself. Sales managers get assigned leads, while there are logs for contacts and communications.  You stay on top of information, which is easier because of access via the mobile app. The unusually generous free account offered by Bitrix24 allows up to 12 people and comes with 5GB of storage; but, if you require more, there are additional paid accounts available that provide more and allow for more users.
Many smaller businesses use both full-time workers and temporary or contract workers. They, therefore, require a payroll management system that can handle both W-2 and 1099 employees. Gusto can handle payroll processing and payroll tax obligations for all types of workers. This software also makes it simple to add new employees and identify their job classification. Even better, because both categories of workers are employees, the expense of maintaining payroll for a full- or part-time employee is the same as that for a freelancer or contractor. In addition, Gusto charges monthly fees as opposed to other payroll firms' per-payroll pricing models.   As a result, businesses are free to process payroll as often as necessary. For businesses that require further assistance, Gusto offers additional HR services.  
Act! is specially created to satisfy the requirements of small and medium-sized organizations. There are many CRM products made with the robust requirements of corporate businesses in mind. However, Act!'s mission is to assist smaller businesses in gaining access to these benefits at a reasonable price point. They want to do this without additional CRM integration fees, hidden expenditures, or pricey and pointless features. 
Which type of small business software is best for you?
Consider your actual demands before choosing which small company software to download and use. Platforms that try to handle a lot of various things might not provide as wide a range of features as those that concentrate on one specific area. Additionally, less expensive software solutions may occasionally provide you with all the tools you require. However, more expensive software might really cater to the specialist. As a result, make sure you have a clear understanding of the features you anticipate using to avoid the hassle of switching to a different software platform in the future. 
Conclusion
Make a list of the many product types and features you believe you'll require before subscribing to any business software program. The majority of small businesses require accounting software, so that's a good place to start. Does your company have staff from there? If so, choosing payroll software that works with your accounting program is a wise next move. Consider which features best suit the unique requirements of your company, keep a monthly software budget in mind, and ensure that your products seamlessly integrate with one another. Paying for indirect integrations could result in extra expenses.