What is the most widely used operating system in business? This question becomes more important as 2023 approaches because operating systems are still changing. Having the appropriate operating system is essential for guaranteeing smooth operations, data security, and productivity in the ever-changing world of corporate IT. We examine the top 5 operating systems for businesses in 2023 in this post, including details on the newest models and their characteristics. The effectiveness and success of your company can be greatly impacted by the operating system you choose, regardless of how big or small your firm is. Come discover the alternatives influencing how corporate computers will develop in the future.  
What is Operating Systems (OS) for Business?
A system software controls computer hardware and software and permits applications to operate on top of it. They're otherwise called an operating system, or "OS." The operating system on your computer facilitates communication between the hardware and software, which is necessary for the operation of software applications. An operating system contains core files required for your computer to boot up and function. We refer to these files as system software. An operating system is necessary for the fundamental operations of any device that uses a computer chip. This covers not just desktop computers but also tablets, laptops, Internet of Things gadgets, cell phones, and even computers in cars. 
What is the Purpose of an Operating System?
Operating systems are responsible for controlling both the hardware and software aspects of a computer or mobile device. They hold and administer all the programs and apps that a device can run. An OS's features include: 
Memory management: This function assigns memory to programs while directing and coordinating computer applications. 
Program loading and execution: When a program loads, or starts up, your operating system executes it so that it may open and operate.  
Data security: A decent operating system has tools to protect your computer programs and data. Security measures are important to thwart unauthorized cyberattacks.
Disk management: This is the process of controlling all installed disks in a computer, including flash, optical, and hard drives. In addition, disk management can format drives, divide disks, and more.
Process management: The operating system allots resources to various computer processes, allowing them to exchange data, safeguard them, and maintain synchronization.  
Device control: You can open or prevent access to a variety of devices, including USBs, CDs and DVDs, data transfer devices, and detachable media, using your operating system. 
Printing control: Your operating system manages the materials you need to process as well as the attached printers to the computer. This is a continuation of device control. 
User interface: Also known as a UI, this is the area of the operating system where users can enter and receive data. 
Why Use Operating Systems?
The operating system is the most crucial software component; a computer cannot run without it. On the computer or mobile device, the operating system controls all of the hardware and software. A computer or other device will usually have multiple computer programs open at once. Each of them requires access to the memory of the central processing unit (CPU), therefore users need a central system that manages everything. That is what the operating system does. The OS's primary function is to enable you to run programs on your device. The majority of operating systems come with a graphical user interface (GUI) that lets you communicate with the computer.  
What is the most widely used operating system in business?
Many people categorize operating systems according to five primary kinds. Most likely, your computer, phone, and other mobile devices like tablets use one of these five OS types. Understanding apps and system types will be helpful to you whether you're just a regular user of computers and phones or you want to pursue a career in information technology. It will also help you maintain security and user access, carry out regular tasks, and much more.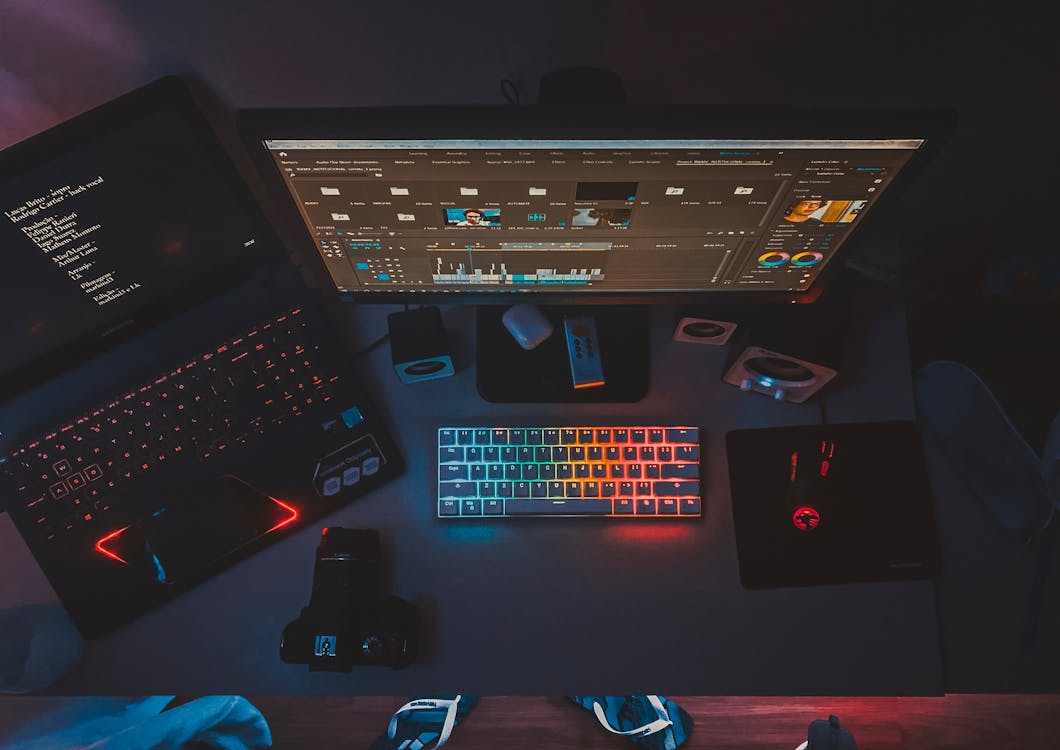 1. Microsoft Windows
Microsoft Windows is one of the most widely used operating system types and comes preloaded on the majority of new PC hardware. The Windows operating system has been available since the 1980s and has had numerous versions and upgrades (including Windows 95, Windows Vista, Windows 7/8/10, etc.).
Microsoft keeps working to enhance the hardware, software, and user experience for its customers with every new Windows update or release, making Windows more approachable and user-friendly. A control panel, a desktop and desktop assistant, disk cleanup, an event viewer, and more are all included with Microsoft Windows. Because Microsoft Windows is incredibly compatible with a wide range of different software types, many users claim to prefer it. Because Microsoft develops many computer programs, Microsoft Windows is the operating system that works best with them. 
2. Apple macOS
Apple's macOS is in direct competition with Microsoft Windows. Both Windows and macOS are instances of proprietary operating systems, which. Apple and Windows respectively produce, develop, and market them. They are not intended for user modification or tampering. The proprietary macOS and OS X operating system, the first of which Apple officially launched 20 years ago, powers Apple and Macintosh computers.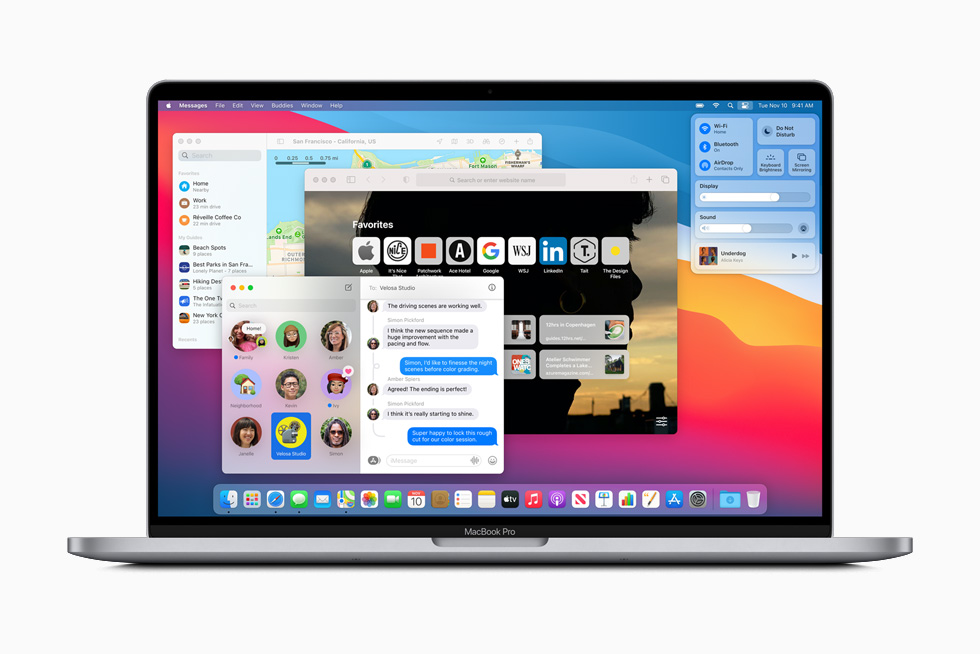 3. Apple iOS
Another mobile operating system that is only compatible with iPhones—some of the most well-known mobile devices available—is Apple's iOS. Even for consumers with older devices, iOS integrations are constantly providing new features, software expansions, and updates. Numerous consumers value iOS's user-friendly design and distinctive touch-gesture user interface. Users may easily connect to other devices or persons using this operating system, which also makes it possible for other Apple products to connect. 
4. Google's Android OS
Linux distribution and other open-source software serve as the foundation for the operating system that businesses, including Google, utilize to power their Android mobile smartphones and tablets. The main operating system for Google mobile devices, such as tablets and smartphones, is Android. Since its launch, Android has grown in popularity among smartphone users as a substitute for Apple's iOS. With fresh upgrades and intriguing features, Android is still growing in popularity.  
5. Linux Operating System
Linux is an open-source software family as opposed to a proprietary one, which sets it apart from Windows and Apple. To put it another way, anyone can edit and share it. Though it might not be as well-known as the others on this list, This OS is free and comes in a variety of open-source variants. Linux is widely used because it is simple to customize and provides a wide range of possibilities for users who are proficient with it. Moreover, using Linux is a great option if you are familiar with configuring and working with operating systems. And it could be a good idea to buy a Linux system and start tinkering with it if you find this kind of coding and back-end work fascinating. 
How Many Operating Systems Are There?
The necessity for technology in corporate settings will only increase as technology continues to progress and as younger generations, like millennials, enter the workforce having grown up with it. The features and apps that operating systems offer for usage in both personal and professional contexts are being driven by younger generations. This is the ideal moment to begin thinking about getting an IT degree. There are a plethora of businesses, job opportunities, and limitless chances if you choose a career in computers or information technology. 
The top five operating systems are Apple macOS, Microsoft Windows, Google's Android OS, Linux Operating System, and Apple iOS. However, these are only the very beginnings of the operating system landscape. Apart from Linux, there are a plethora of free operating systems available, such as Syllable, ReactOS, and Chrome OS, the latter of which was first released as a Windows 95 clone. However, that only applies to the realm of tablets, smartphones, and personal computers. The figure increases significantly when you look at server operating systems. In total, there are 26 non-proprietary operating systems in addition to over 63 base proprietary operating systems in various versions or updates.
Mobile vs. Computer
So why do PCs and mobile devices run separate operating systems? There are various reasons why one system isn't ideal for both. OSs for computers and mobile devices differ from one another because of their intended purposes. Computer systems must be able to store large amounts of complex data, have a variety of user interfaces, and be ready for removable disks, printing, and other uses. Users may manage all of their information with them thanks to the desktop and control panel features. Operating systems for computers are considerably more established than those for phones, which means that those in the IT sector are more accustomed to them.  
The operating system on a mobile phone is not the same as the OS on a computer. Their user interface needs to be simpler because it focuses a lot more on basic movements—things you can accomplish with your voice or fingers. Since mobile phone systems differ significantly from computer systems, there are plenty of resources available to help consumers learn more about how to operate them. Smartphones, mobile devices, and touchscreen user interfaces are commonplace and require operating systems. If you're thinking about a career in information technology, you undoubtedly already know that there will be lots of chances in the field as it continues to grow and develop.  
What are Some Examples of Operating Systems?
Apple macOS is an operating system that runs on Apple personal computers, including the Macbook, Macbook Pro, and Macbook Air. Other examples of operating systems are Microsoft Windows, Apple iOS, Linux, and Google's Android OS. Microsoft Windows is available on numerous personal computer platforms from manufacturers like Dell, HP, and Microsoft. Unlike operating systems from Apple or Microsoft, Linux is an open-source platform that allows people to modify it. Although personal computers were the primary application at first, companies added on other applications such as servers, gaming, phones, and other smart devices 
Which operating system is the most popular in the world?
Microsoft Windows held the position of the most widely used operating system globally. For many years, Windows has remained the industry leader in the personal computer and laptop market worldwide. It's crucial to remember that operating system popularity might differ depending on the kind of device and the location. Other operating systems, such as Android and iOS, have gained popularity in the mobile device industry in addition to Windows. For the most recent information, it's always a good idea to examine the most recent statistics and trends, as the operating system landscape is subject to change over time.  
What is the most successful operating system?
Particularly in the domain of personal computers and office settings, Microsoft Windows has historically been one of the most popular operating systems. For many years, Windows has continued to have a sizable user base and a substantial market share. Android has become the most popular mobile operating system in the world, controlling most of the market for smartphones and tablets, in recent years. Apple's operating system, iOS, has likewise seen great success in the mobile device market. In the end, there are many ways to define success, and different operating systems perform better in various contexts, thus it's difficult to declare one operating system to be the most successful overall.  
Conclusion: What is the most widely used operating system in business?
Selecting the best operating system for your company is still crucial in the ever-changing world of technology. The most important issue remaining after our examination of the top 5 business operating systems of 2023 is, "What is the most widely used operating system in business?" The response to this will vary depending on the particular requirements, scale, and objectives of your company. While some companies could still depend on well-known behemoths like Microsoft Windows, others might choose the adaptability and security of Linux or the smooth integration offered by macOS. There's no denying that the world of operating systems is vast, ever-changing, and full of choices to accommodate different business requirements. The secret is to remain knowledgeable, evaluate your unique needs, and make an educated decision that sets up your company for success in the digital era.