Inbox Insights: The Most Popular Email System for Companies
For businesses, email has become a vital medium for communication. It is necessary to enable effective and expert correspondence both internally and outside. Even though people frequently use free email services, the majority of businesses prefer to use business email service providers (ESPs) to handle their demands. These solutions provide improved features and functionality created to meet the needs of businesses. By using these services, email communication is sure to be dependable, secure, and scalable. In this post, we'll examine the typical business email systems and the benefits of working with an ESP for organizations to manage emails effectively. We'll also figure out what email system most companies use.
What is Business Email Service Provider?
Business ESPs specialize in providing dependable and secure email services to businesses of all sizes. This includes startups to global conglomerates. Beyond what is generally offered by free or personal email services, business ESPs include a variety of features and functionality.  
Small businesses are switching to business email services in order to appear more professional and get rid of viruses and scams. Businesses are no longer considering free email services as viable options. Utilizing services like Google and Yahoo won't differentiate a business in the competitive landscape. It also won't help in increasing its overall trustworthiness. However, employing paid services would prevent small firms from receiving many advantages that they obtain from using business email services.  
Small businesses may need business email services to alert customers about discounts and other special promotions. Small firms can classify email listings depending on client demographics and send notifications to their devoted customers on a budget. Small firms can send many emails to various users at once using email. They might need third-party email services for business. Due to their small employee size and scarce resources, they do not own extensive, large-scale networks like more established companies. Finding a corporate email provider is considerably simpler than trying to do it on their own.  
What email system do most companies use?
 Google Suite contains the following productivity and collaboration tools. 
Hangouts Meet video conferencing

Calendar shareable calendars

Drive cloud storage

Gmail corporate email

Docs word processing, and more. 
With G Suite, the company can work more efficiently together by using smart, cloud-based tools to communicate in real time from any location. File sharing is simple, collaboration is efficient, and staff from many places can work together. Teams can accomplish more and move forward more quickly with the aid of G Suite. Google built GSuite from the ground up to protect against the specific dangers that face cloud-based systems. Businesses, educational institutions, and governmental organizations worldwide must adhere to Google's performance and reliability criteria. 
With tools like Sweep, Pin, and more, Outlook's free email and calendar service enables users to keep on top of their priorities and complete their tasks. Outlook's Sweep allows for automatic organizing. It can quickly file or delete hundreds of emails from the inbox and manage rules to get rid of unwanted emails before they arrive. Unwanted mail, such as newsletters, daily discounts, or other repeating messages, is easily deleted using the unsubscribe tool. Moreover, its pin feature keeps the most crucial items at the front of your inbox.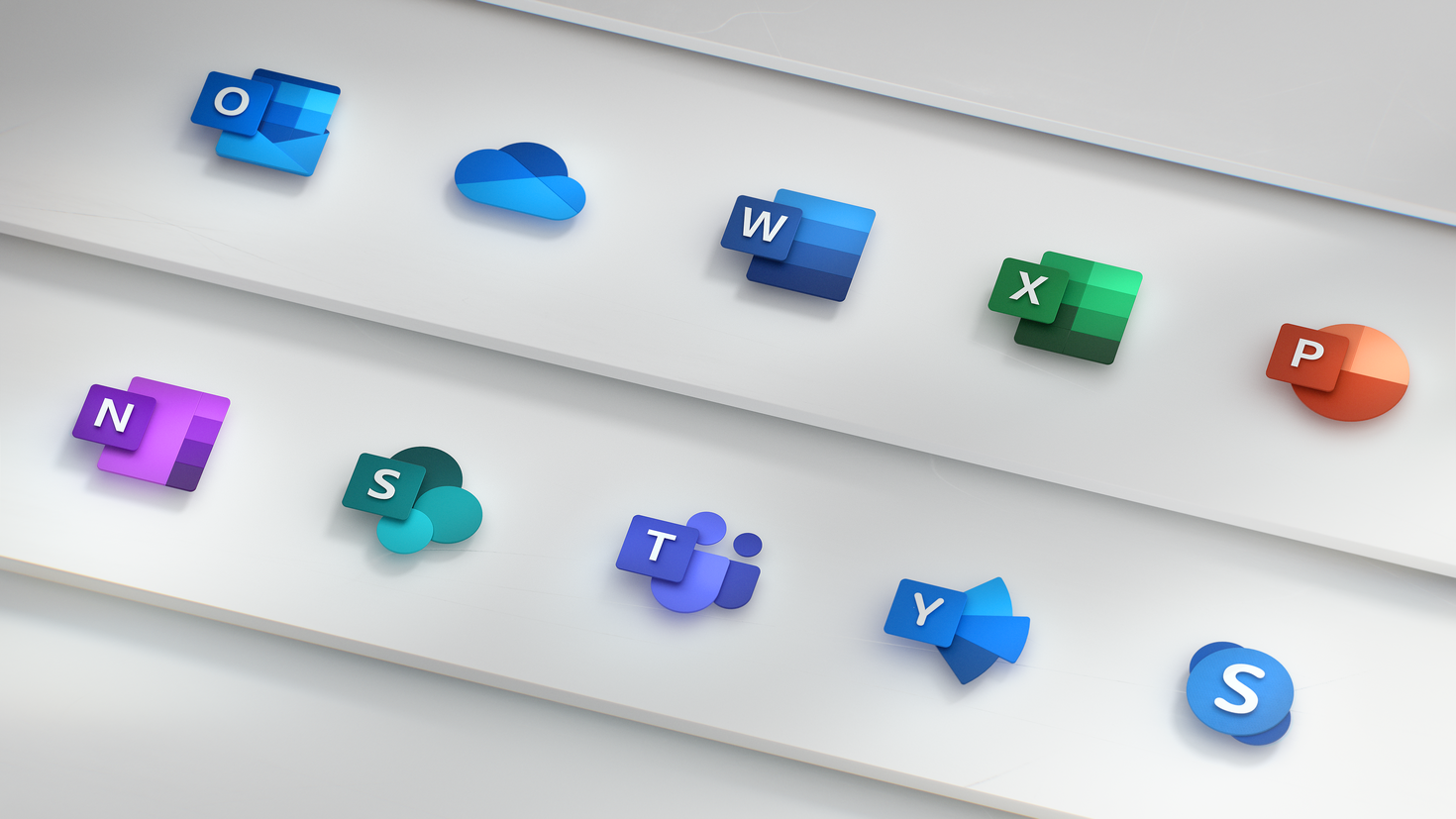 Office 365 is a multi-industry, cloud-based collaboration tool created for companies of all sizes. Several web tools, including Microsoft Word, PowerPoint, Excel, and OneNote, are part of the solution. The solution improves the user's ability to communicate. With the help of group chat, online meetings, phoning, and web conferencing, the user unites their team. Users can cooperate more effectively. It allows users to collaborate on documents using pre-installed Office 365 programs like Word, Excel, PowerPoint, and SharePoint. The answer makes it possible to personalize one's workstation. They might include their preferred Microsoft applications and outside services. 
Your journey to building a successful business out of your passion begins with Yahoo Small Business. Since more than two decades ago, business owners have trusted Yahoo Small Business. Yahoo Small Business provides them with peace of mind and works hard to keep your business secure, which is one of the reasons why. Yahoo Small Business also provides round-the-clock help, and you can get in touch with them by phone or email if you have a problem. You get access to the platform's free website creation tool. You may manage the theme's appearance without any code by choosing a theme, customizing it, and publishing it.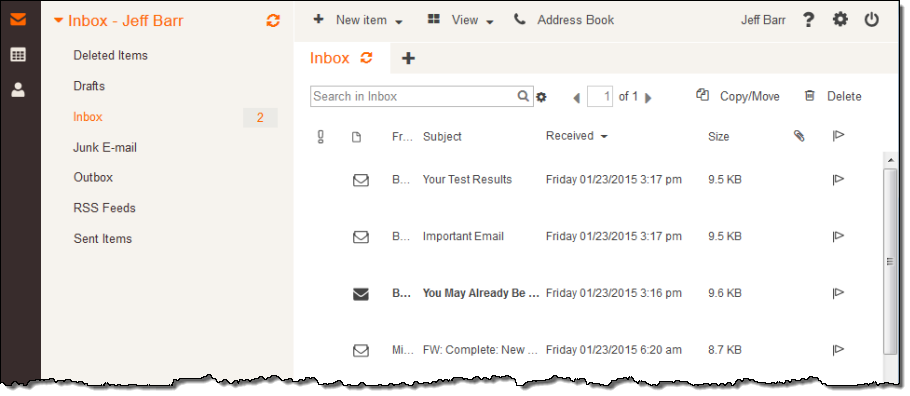 Amazon WorkMail is a secure, managed business email and calendar service.  This ESP has compatibility with pre-existing desktop and mobile email client programs. Users of Amazon WorkMail can access their email, contacts, and calendars without any hassle by using any client application of their choice. This includes Microsoft Outlook, the built-in email clients for iOS and Android, any client application that supports the IMAP protocol, or directly through a web browser. The user has the ability to integrate Amazon WorkMail with their current corporate directory. It can also employ email journaling to comply with regulatory standards and manage both the encryption keys and the storage location for its data. 
What makes a good business email service provider?
1. Reliability
 Users rely on their email accounts to send and receive important messages, documents, and information. A trustworthy email service provider makes sure that communication of this information is safe. ESPs need to reduce the possibility of delays or interruptions. Moreover, providers need to guarantee their stability and uptime with a solid infrastructure and a strong server architecture, preventing unplanned outages and downtime. Reliability also includes data security to guard sensitive data against theft or unwanted access. Users have faith that their emails and attachments will be safely saved and kept private. To stop hazardous content from reaching users' inboxes, a trustworthy email service provider also employs efficient spam filtering and virus protection. 
2. Security
When choosing a corporate email service, organizations must take security into account as a crucial element. This will prevent unscrupulous hackers from stealing confidential information about your company. To guard against unwanted access, the corporate email service must occasionally check its servers. Email backups and safe archiving should both be a part of the service and the subscription. 
3. Scalability
Scalability is of the utmost importance for an email service provider. This is important because of the increasing volume of electronic communication and customers. The email service can accommodate a spike in demand without affecting performance or the user experience. This is because of its capacity to scale effectively. A scalable email service provider can eliminate message delivery delays, avoid outages, and maintain dependable service by reacting seamlessly to growing user demand. Scalability also helps the service provider to support new features and technological developments. This includes larger attachments, greater spam filtering, and enhanced security measures. 
We have to remember that email is the primary form of communication for both organizations and individuals. A scalable service enables them to extend their operations without worrying that their email infrastructure won't keep up with them. Scalability is therefore essential for an email service provider to fulfill users' changing needs and offer a smooth, nonstop communication experience.  
4. Collaboration Features
Collaboration tools are essential for email service providers. This is because they promote effective teamwork and raise output. An email service provider allows customers to collaborate easily within their email ecosystem by integrating collaboration technologies. These include shared calendars, task management systems, and document collaboration capabilities. Teams can use these tools to arrange meetings, assign tasks, coordinate schedules, and share documents—all from the comfort of the familiar email experience. By eliminating the need to transition between different platforms, this integration streamlines processes and saves time.  
These capabilities also encourage real-time collaboration. It enables numerous users to work on a document or project at once, encouraging innovation, and speeding up decision-making. Collaboration tools can enable teams to work better, increasing productivity, fostering good communication, and resulting in successful outputs.  
5. Customization
Customization is crucial because it enables customers to tailor their email to their tastes. An email service provider gives users the ability to customize to streamline their workflow. They can do this by providing a wide range of customization choices. ESPs feature configurable email templates, themes, layouts, and inbox organization capabilities. In order to automate tedious operations and properly manage their email, users can customize features like email signatures, filters, and rules. The ability to modify improves the email interface's aesthetic appeal. It can also increase productivity by giving users a comfortable and simple working environment.  
Users can also personalize the email service to match their business or personal branding. This can enhance their identity and leave recipients with a consistent impression. Overall, the ability to customize an email service provider's offerings allows customers the freedom and control to create a unique experience. ESPs can benefit because it boosts user satisfaction, and productivity, and streamlines the email management process.
6. Mobile Compatibility
An email service provider must ensure seamless interoperability across multiple mobile platforms and screen sizes. There is a rising number of customers who are using mobile devices as their primary method of communication. Users now access, read, compose, and manage their emails regardless of the device they are using thanks to mobile compatibility. This is thanks to a responsive and optimized user interface that can adjust to different screen sizes. Push alerts, offline access, and syncing are just a few of the features that are compatible with mobile devices and help users stay connected and responsive even when they are away from their PCs. 
7. User-Friendly Interface
Users can easily browse through their email accounts with little effort thanks to an easy and well-designed interface. An interface that is clutter-free and clearly arranged improves usability, lowering the learning curve for new users and enabling them to start producing right away. Users can readily comprehend an ESP because of the buttons' and menus' clear and understandable labeling. Additionally, a user-friendly design considers the preferences and actions of the users. It should offer configurable options so that people may tailor their email experience. An email service provider can build an interface that is aesthetically pleasing, responsive, and optimized for various devices by concentrating on user-centric design concepts. This will provide a consistent user experience on both desktop and mobile platforms.  
8. Customer Support
When users have concerns or run into problems with their email accounts, effective customer support makes sure they can get help. A committed customer support team offers timely and accurate solutions for any problems. Whether technical or general, good customer support addresses all of them.  The availability of numerous communication options to select the most practical one. In addition to addressing user issues, prompt customer service also inspires trust in the email service provider by reassuring consumers that a committed team is there to assist.  
9. Compliance
An ESP makes sure that it delivers email in a responsible and ethical manner. Doing so preserves both the sender's reputation and the recipient's privacy, by following industry standards and regulations. This includes the CAN-SPAM Act, GDPR, and CCPA. Compliance also provides protection from spam, phishing, and other harmful practices. These could endanger users and undermine the ESP's reputation. Compliance also enables ESPs to forge solid alliances with ISPs and email deliverability service providers. Doing this guarantees that their emails arrive in the inboxes of their intended receivers. It promotes a climate of trust, openness, and responsibility. Moreover, it empowers ESPs to offer their clients dependable and secure email services. In the end, compliance is a crucial component of an ESP's operations because it fosters moral behavior, data security, and email communication integrity.  
10. Cost-Effectiveness
An ESP can draw in a diverse clientele, including individuals, small businesses, and huge corporations. They do this by providing reasonable and competitive price options. Cost-effectiveness enables companies to maximize the return on investment (ROI) from their email campaigns by allocating resources effectively. An affordable ESP enables organizations to expand their operations without incurring major additional costs. A cost-effective ESP can offer value-added features and services. This includes advanced analytics, segmentation tools, automation capabilities, and responsive customer support, at affordable prices. An ESP may not only meet the various needs of its clients but also increase their satisfaction and loyalty, forging long-lasting relationships and promoting corporate success.  
Conclusion
In this article, we've answered: "What email system do most companies use?" Even though there are many options on the market, the top providers stand out by providing a combination of crucial features. These include strong security measures, consistent uptime, ample storage capacity, seamless integration with productivity tools, intuitive user interfaces, and attentive customer support. The finest providers also place a high priority on scalability, customization choices, and cost-effectiveness. These aspects enable organizations to adjust and develop. The best business email service provider will depend on the needs of the organization. However, by taking these important considerations into account, businesses can make an informed choice. They can choose a provider that meets their specific needs, streamlining communication, boosting productivity, and promoting business success.